Former Intel Chief: Trump's Ukraine Move Is 'A Gift' To Putin
@Snipy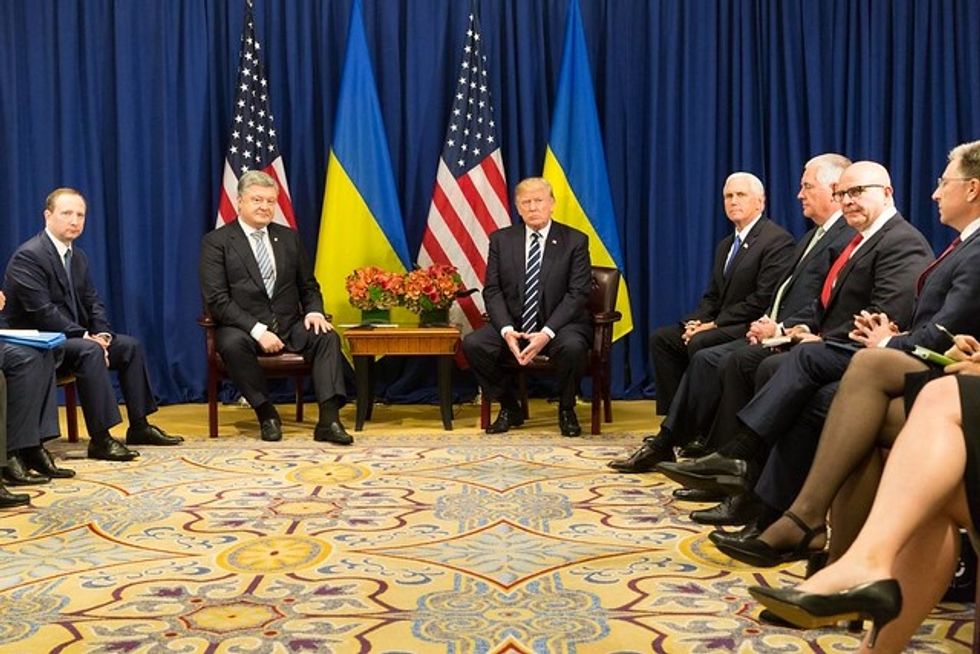 At every turn, Trump likes to ingratiate himself to Vladimir Putin, so it isn't entirely unsurprising that Trump has indicated he may block military aid to Ukraine, as part of why Ukraine needs that money is to push back against Russia.
Trump has indicated he wants to review whether to send the $250 million in military aid Ukraine is slated to receive. Senior officials have said this is in keeping with Trump's overall desire that foreign aid is given to those countries which pay their "fair share."
There's something a bit darker at work here, however. Ukraine receives military aid because the Pentagon has assessed that the separatists in the east of Ukraine are backed and armed by Russia. So, Trump's desire to harm Ukraine's efforts in that arena can easily be seen as an attempt to cement his ties with Putin further. It's likely no coincidence that this comes at the same time Trump has been agitating to let Russia back in the G-7, a body it was expelled from for annexing Crimea from Ukraine. What better way for Trump to show he's backing Putin than to undermine Ukraine?
Former Director of National Intelligence James Clapper is sounding the alarm too. When asked by CNN host Jim Sciutto if the move was a "gift" to Russia, Clapper said, "Absolutely." He went on to say that this issue is "particularly sensitive" in light of Trump's relationship with Russia. Further, Clapper noted, it's difficult not to connect this move with the push by Trump to bring Russia back into the G-7.
At least one Russian official has already applauded Trump's move. Leonid Slutsky, the head of the Russian State Duma Foreign Affairs Committee, praised Trump for doing his "due diligence" and then pivoted to saying the Ukrainian government was corrupt and it is "important for the US administration to make sure that the funds are used for their intended purpose and are not just stolen."
It isn't like this is an entirely new move for Trump. While running for president, he may have participated in altering the platform of the GOP campaign to weaken support for U.S. aid to Ukraine. It was a move that Trump's now-disgraced former campaign manager, Paul Manafort, worked toward for years.
Now, thanks to Trump's willingness to harm Ukraine in order to cater to Russia, it looks like Manafort and Putin both might see their wishes come true.
Published with permission of The American Independent.