This Former Neo-Nazi Has An Urgent Message For Donald Trump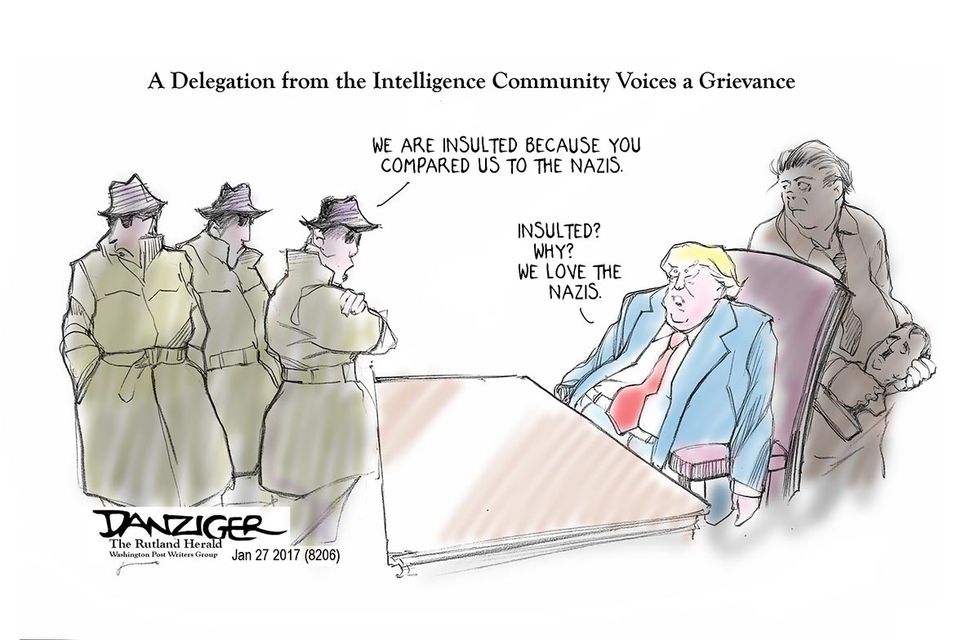 Reprinted with permission from Alternet.
Former American neo-Nazi and Life After Hate co-founder Christian Picciolini was deeply disturbed by President Trump's decision to stop a U.S. government program that fought violent extremism in all forms from targeting white supremacists.
"I think that's a mistake," Picciolini said, acknowledging that prior administrations have "recognized the threat within our own borders." In Trump's America, "we have a domestic terrorism issue that we hardly talk about because we're so focused on the threat coming from overseas."
Neo-Nazi leader Clark Martell recruited Picciolini to the Chicago Area Skinheads in 1987 when he was just 14 years old. At 18, Picciolini was leading the group, with Martell in prison. By the mid-'90s he was through, but his memories haunt him to this day.
Picciolini co-founded Life After Hate in 2009, a non-profit geared toward helping people leave hate groups.
"The imagery of white supremacy has changed over the last three decades," he explained. "We knew that we were turning more people away than we could eventually have on our side."
Picciolini understands why these hate groups are so hard to abandon.
"White nationalists, just like any other extremist group, promise paradise," Picciolini told Vox. "They promise that the problems of crime and the problems of 'white genocide' are going to go away."
"The problem," he explained "is that nobody is trying to take [anything] away from you."
Watch:

 Alexandra Rosenmann is an AlterNet associate editor. Follow her @alexpreditor.
This article was made possible by the readers and supporters of AlterNet.