Neo-Nazis Planned Attack On Power Grid If Trump Lost Election
@alexvhenderson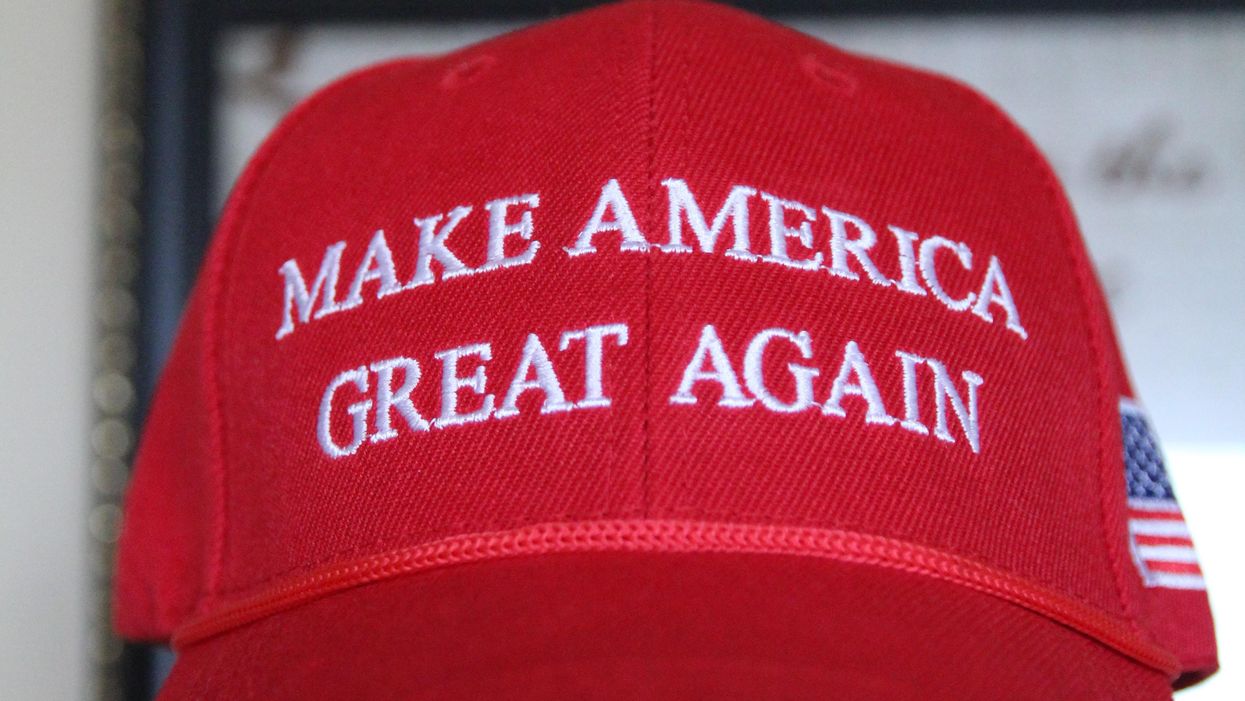 Reprinted with permission from Alternet

Although terrorist attacks by far-right and white supremacist groups started long before the Trump era, the last four years have found such groups emboldened. And according to Associated Press reporter Amy Forliti, one plot that white supremacists had in mind for the Summer of 2021 involved attacking power stations in the southeastern United States.
Forliti reports that in an affidavit that was "mistakenly unsealed," the FBI alleges that an Ohio-based teenager and informant said he wanted the white supremacists to fast-track their plot if President Donald Trump lost the 2020 presidential election. In addition to winning 306 electoral votes, President-elect Joe Biden defeated Trump by more than 7 million in the popular vote.
The NBC News reporter explains, "The teen was in a text group with more than a dozen people in the fall of 2019 when he introduced the idea of saving money to buy a ranch where they could participate in militant training, according to the affidavit, which was filed under seal along with a search warrant application in Wisconsin's Eastern U.S. District Court in March. The documents were inadvertently unsealed last week before the mistake was discovered and they were quickly sealed again."
Forliti notes that the teenager "also shared plans with a smaller group about a plot to create a power outage by shooting rifle rounds into power stations in the southeastern U.S. The teen called the plot 'Lights Out,' and there were plans to carry it out in the Summer of 2021, the affidavit states."
The teenager, according to Forliti, allegedly received a text from a white supremacist in Texas who said, "Leaving the power off would wake people up to the harsh reality of life by wreaking havoc across the nation."
"The affidavit says the Ohio teen also spoke numerous times about creating Nazi militant cells around the country like those of the neo-Nazi network the Atomwaffen Division," Forliti explains. "Atomwaffen Division members have promoted 'accelerationism,' a fringe philosophy espousing mass violence to fuel society's collapse. More than a dozen people linked to the group or an offshoot called the Feuerkrieg Division have been charged with serious crimes in recent years."
Jennifer Thornton, a spokesperson for the U.S. Attorney's Office in the Southern District of Ohio, told NBC News that she couldn't offer more information about the plot but said, "we want to emphasize that there is no imminent public safety threat related to this matter."
The Trump era has seen some vicious attacks by White racists, from a mass shooting in El Paso, Texas on August 3, 2019 aimed specifically at Latinos to the October 27, 2018 attack on the Tree of Life Synagogue in Pittsburgh. And earlier this year, a combination of white nationalists and militia extremists, according to the FBI, planned to kidnap Michigan Gov. Gretchen Whitmer and possibly kill her.