Former New York Times Editor Tells Grads She Will Continue In Journalism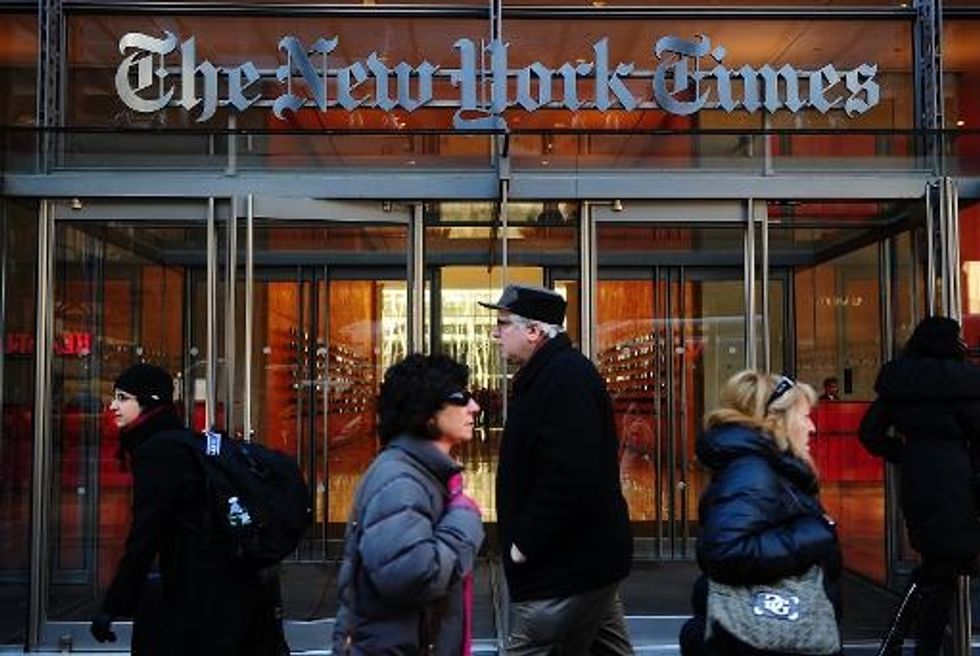 By Mark Washburn, The Charlotte Observer
WINSTON-SALEM, N.C. — In her first public remarks since her abrupt dismissal as executive editor of The New York Times, Jill Abramson told Wake Forest University graduates Monday that she doesn't know what she will do next, "so I'm in exactly the same boat as many of you."
Removed Wednesday from the top news job at the nation's foremost newspaper in a move that touched off discussions about gender equity and modern management style, Abramson threw out her prepared speech, "The Importance of a Truly Free Press," and focused instead on the theme of resilience — personal and professional.
Abramson said her sister called the day after her firing and told her that their father would be just as proud of her now in watching her deal with her dismissal as he would be by her leadership at the Times. "Show us what you are made of, he would say," Abramson said.
So, she told students, remember that when faced with a rejection letter or you miss out on a job opportunity. "Now I'm talking to anyone who's been dumped," she said: "When that happens, show what you are made of."
Abramson, 60, found herself in the role of newsmaker rather than journalist Monday, and appeared comfortable with the reversal. She smiled for a scrum of photographers as she approached the dais in the commencement procession, blue jeans and sneakers peeking out beneath her ceremonial robe.
Abramson was the newspaper's first female executive editor, one of the paramount positions in American media. She served as the paper's Washington editor and managing editor before assuming the top role in 2011.
In the wake of her firing, media writer Ken Auletta of the New Yorker magazine reported that Abramson had hired a lawyer to negotiate a recent pay raise after learning her compensation wasn't as high as her male predecessor. Her sometimes-brusque management style became a point of discussion as well, with some commentators asking whether it would have been an issue if she were male.
Over the weekend, Times publisher Arthur Sulzberger Jr. released a statement clarifying his reasons for the firing. Abramson, he said, had lost the support of key top executives, "and could not win it back." Sulzberger said seeking a raise played no part in the move.
"During her tenure, I heard repeatedly from her newsroom colleagues, women and men, about a series of issues, including arbitrary decision-making, a failure to consult and bring colleagues with her, inadequate communication and the public mistreatment of colleagues," Sulzberger's statement said.
Sulzberger said he addressed the issues with Abramson, including during a recent job evaluation, and that she acknowledged there were problems. "We all wanted her to succeed," he said.
Monday was Abramson's turn to talk, though she did not address the reasons for her firing.
She said the overall work of journalism helps keep democracy resilient and she intends to continue in the profession in a yet-to-be-determined role.
She said she was proud of her tenure at the Times. "It was the honor of my life to lead the newsroom," she said.
Abramson is known to have at least two tattoos, one of them the Times old English "T" corporate logo. She said she was asked Sunday night by some Wake Forest students whether she would have it removed.
"Not on your life!" she told graduates.
Abramson said the only hesitation she had about keeping her appointment, made in March, to address graduates in front of Wait Chapel was the "small media circus following me would detract attention away from you. What total knock-outs you are."
AFP Photo/Emmanuel Dunand