Former Trump Aide Alleges He Ghost Wrote Candidate's Tweets Since 2011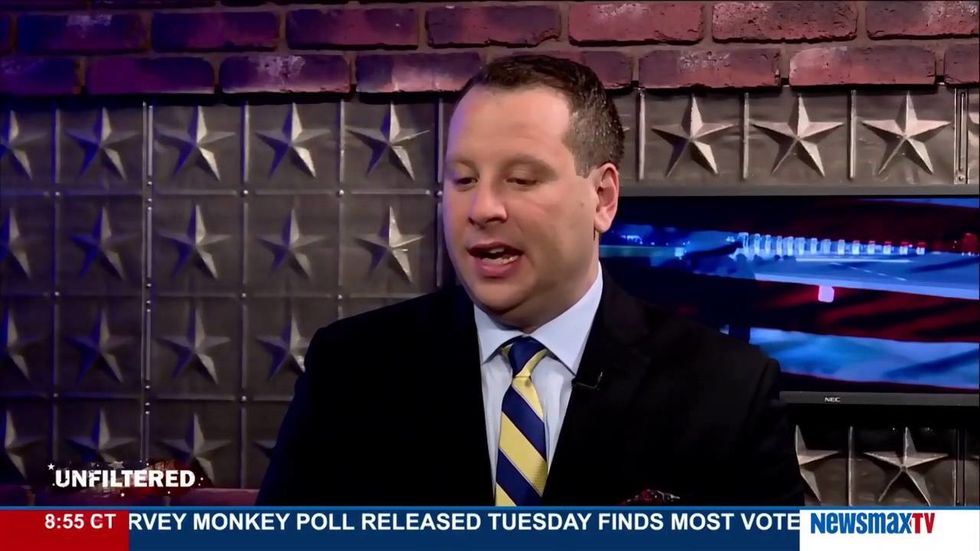 News broke Wednesday that Donald Trump was suing former campaign advisor Sam Nunberg over Nunberg's alleged breaching of a non-disclosure agreement: Trump was apparently furious about Nunberg's alleged role in leaking the details of an illicit affair between Corey Lewandowski and Hope Hicks to the media.
Trump filed the suit two days before announcing his vice president, and five days before his party's national convention — perhaps not the wisest timing.
That's because filling the suit gave Nunberg a chance to respond in writing. And he did.
In an affidavit filed with the New York Supreme Court, Nunberg — whom Trump fired after, Nunberg says, Corey Lewandowski leaked his racist Facebook posts to the media — alleges that he came to know Trump through Drake Ventures, a communications consulting firm, in June 2011, and that he "ghost wrote many of Mr. Trump's political tweets during the period in which his followers increased from 500,000+ to over 6,000,000".
The affidavit does not mince words about erstwhile Trump campaign manager Corey Lewandowski. Nunberg says Lewandowski "ingratiated himself to Mr. Trump by being a sycophantic 'Yes Man.'"
Nunberg is, obviously, quite a disgruntled ex-employee, and a frivolous $10 million lawsuit didn't help. Trump is known for his use of restrictive non-disclosure agreements and secret arbitration proceedings to keep details about his campaign, business, and personal life extremely close to the chest. Ex-employees who breach his trust are ostracized and attacked.
Corey Lewandowski, now a paid analyst for CNN, announced in his first interview as an employee of that network that he had signed an non-disclosure agreement with Trump, and that he would not reveal the restrictions the agreement placed on his on-air analysis.
Three weeks later, CNN anchors Don Lemon and Chris Cuomo announced on air that Lewandowski was still receiving severance pay from the Trump campaign.
Photo: NewsmaxTV