Former Virginia Gov. McDonnell Sentenced To Two Years For Corruption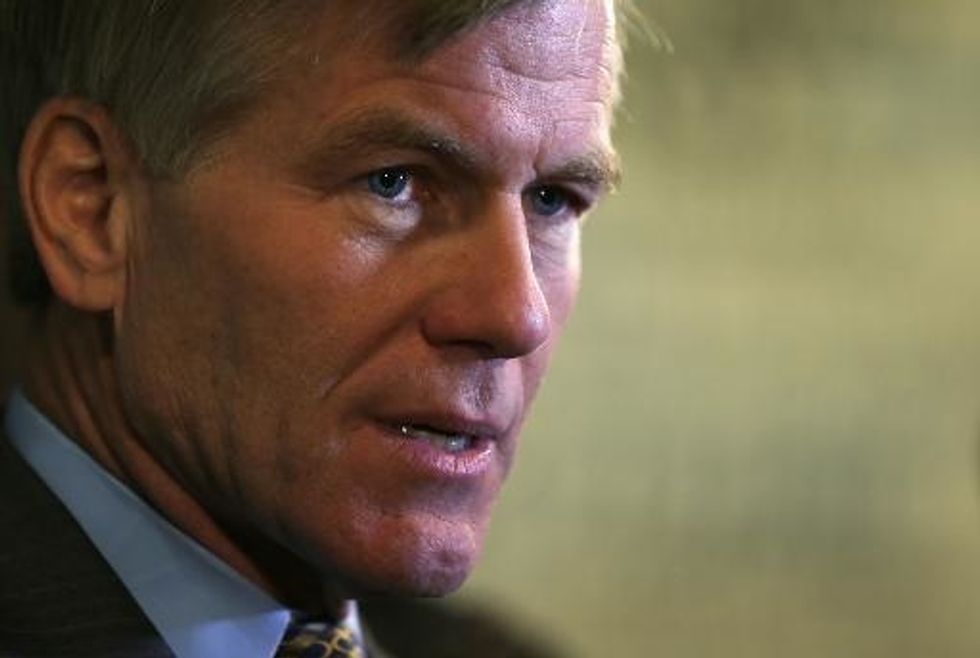 By Timothy M. Phelps, Tribune Washington Bureau (TNS)
WASHINGTON — Former Virginia Gov. Bob McDonnell was sentenced by U.S. District Judge James R. Spencer to two years in prison Tuesday for accepting dozens of gifts and loans from a businessman intent on getting help from the state for a line of questionable health supplements.
Prosecutors had asked Spencer for a sentence of ten to 12 years, while defense lawyers, citing McDonnell's many years of service to Virginia, asked that he be sentenced to community service with no jail time.
McDonnell was the first Virginia governor to be charged with a serious crime, and, barring a successful appeal, will be the first to go to jail.
In September, a jury found McDonnell guilty of 11 public corruption charges involving $177,000 in gifts or loans from Florida health supplement salesman Jonnie R. Williams to him, his wife and his children. They included golf clubs, vacations, the use of a boat and a Ferrari, and $25,000 in wedding presents for two of their daughters.
McDonnell's wife, Maureen, who had a close friendship with Williams, was also convicted in the case. She is scheduled to be sentenced next month.
The McDonnells have been living mostly apart since before the trial, and part of their defense was that they could not have conspired together to defraud the state because their marriage was irreparably broken. The jury, which was shown pictures of the couple holding hands on their way to pretrial hearings, didn't buy it.
The trial appears to have divided the McDonnell family, which includes five children. One of their daughters, Jeanine McDonnell Zubowsky, a former U.S. Army officer in Iraq, wrote Spencer to say that he should go easy on her father because what happened was mostly her mother's fault.
The case was unusual in many ways, with weeks of tawdry testimony about the McDonnells accepting one gift after another from Williams. Lawyers for both of the McDonnells emphasized the bad marriage and Maureen McDonnell's' emotional problems and difficulty adjusting to the role of the state's first lady.
McDonnell was governor from 2010 to 2014. Before that he was the state's attorney general and a member of the state House of Delegates.
___
(The Daily Press newspaper in Newport News, Va., contributed to this report.)
AFP Photo/Alex Wong