Former Virginia Governor McDonnell Indicted In Gifts Scandal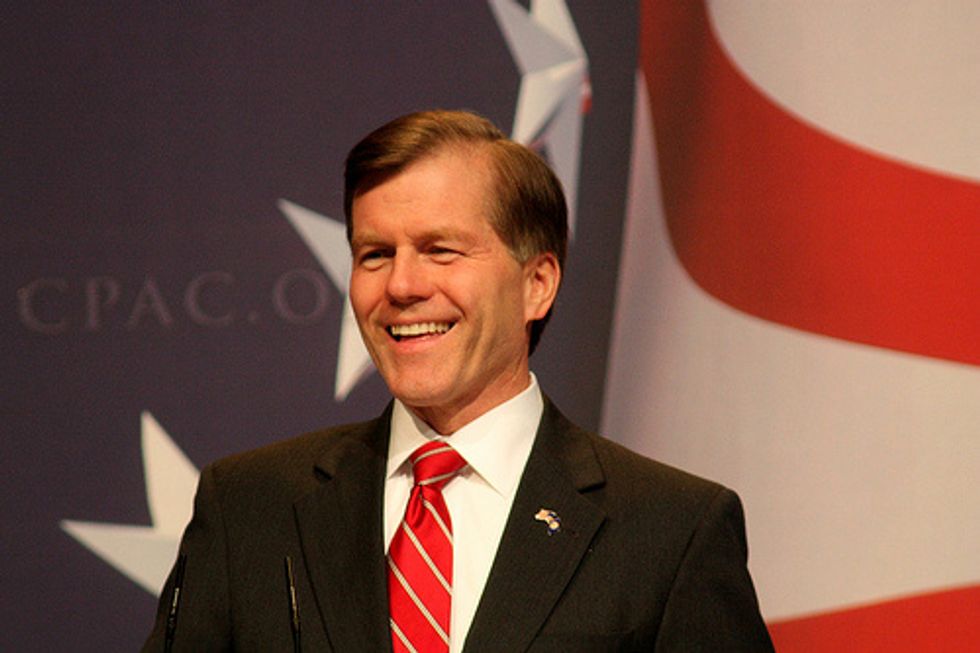 Less than two weeks after leaving office, former Virginia governor Bob McDonnell (R) and his wife Maureen were indicted Tuesday on 14 felony charges related to the Star Scientific scandal that clouded the latter stages of his governorship.
The indictment, which was filed in the U.S. District Court in Richmond, Virginia, accuses the governor and his wife of accepting more than $135,000 in gifts and loans from then-Star Scientific CEO Jonnie Williams, in exchange for assistance in promoting the company. According to the indictment, this amounted to "a scheme to violate federal public corruption laws."
The McDonnells have each been charged with one count of conspiracy to commit honest-services wire fraud, three counts of honest-services wire fraud, one count of conspiracy to obtain property under color of official right, six counts of obtaining property under color of official right, and one count of making false statements to a federal credit union.
McDonnell — who was once considered to be a potential 2016 presidential candidate — and his wife have both denied any wrongdoing. Still, as the scandal came to light in 2013, the McDonnells repaid the money and returned the gifts Williams gave them.
If convicted, the pair could each face decades in prison and millions of dollars in fines.
The full indictment can be read below, via Talking Points Memo.
Photo: Gage Skidmore via Flickr