Former W.H. Press Secretary Remembers Bush On 9/11: 'We're Going To Kick Their Ass'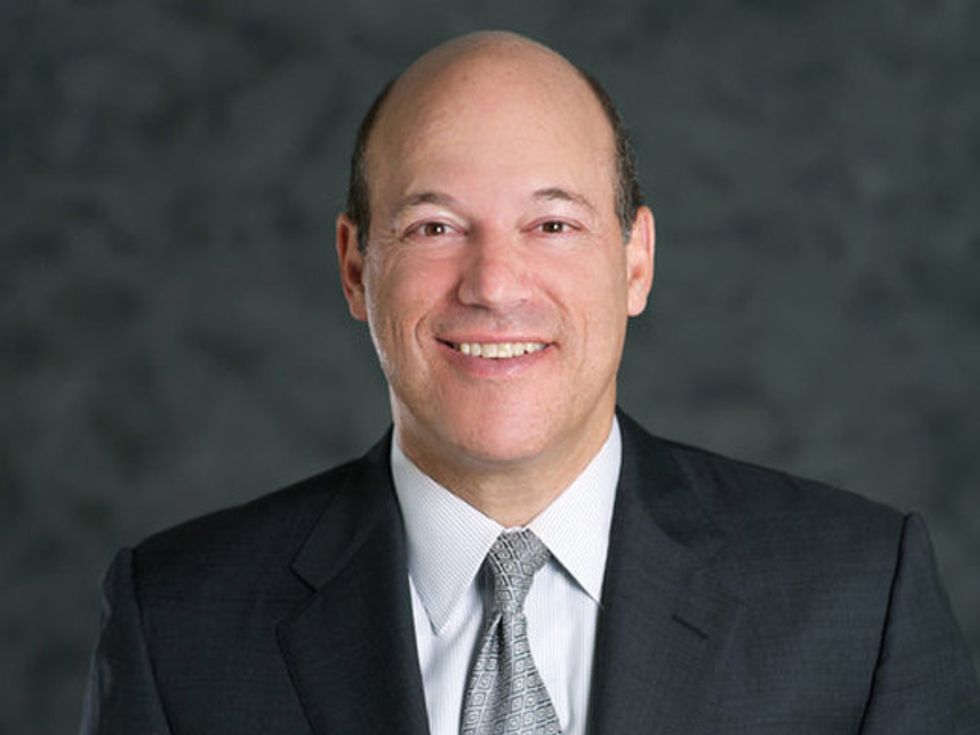 Former George W. Bush White House press secretary Ari Fleischer is again embarking on his annual tradition of sharing his memories of 9/11 via Twitter, recounting events as they unfolded on a nearly minute-by-minute basis.
In a series of tweets Friday morning, Fleischer remembered President Bush's bold personal promises to defeat the terrorists who perpetrated that horrible act — you know, the mission that he didn't accomplish.
"That's what we're paid for boys. We're going to take care of this. When we find out who did this, they're not going 2 like me as President" — Ari Fleischer (@AriFleischer) September 11, 2015
Indeed, somebody was going to pay — even if it wasn't the actual person or country behind the attack. Fleischer continued his account, recalling a solemn vow that Bush made to Vice President Dick Cheney.
Fleischer recounted phone calls that Bush made to officials throughout the country, including further conversations with Cheney:
But over the next few weeks, while the quickly assembled international coalition did indeed score many victories against Osama bin Laden's state sponsors in Afghanistan, bin Laden himself eluded capture — and the administration, spearheaded by men such as Cheney, changed its focus to pursue a different war in Iraq.
Six months later, at Bush's press conference on March 13, 2002 — a time when the administration was building the political case for the Iraq War — Bush openly boasted that he no longer thought much about bin Laden. Indeed, he repeatedly implied that the terror mastermind might be dead.
Kelly Wallace: Mr. President, in your speeches now you rarely talk or mention Osama bin Laden. Why is that? Also, can you tell the American people if you have any more information, if you know if he is dead or alive? Final part, deep in your heart, don't you truly believe that until you find out if he is dead or alive, you won't really eliminate the threat of—

President George W. Bush: Well, deep in my heart, I know the man is on the run if he's alive at all. Who knows if he's hiding in some cave or not? We haven't heard from him in a long time. And the idea of focusing on one person is—really indicates to me people don't understand the scope of the mission.

Terror is bigger than one person. And he's just — he's a person who's now been marginalized. His network is — his host government has been destroyed. He's the ultimate parasite who found weakness, exploited it, and met his match. He is — as I've mentioned in my speeches, I do mention the fact that this is a fellow who is willing to commit youngsters to their death, and he himself tries to hide — if, in fact, he's hiding at all.

So I don't know where he is. You know, I just don't spend that much time on him, Kelly, to be honest with you.
Wallace followed up by asking: "But don't you believe that the threat that bin Laden posed won't truly be eliminated until he is found either dead or alive?"
"Well, as I say, we haven't heard much from him," Bush responded. "And I wouldn't necessarily say he's at the center of any command structure. And again, I don't know where he is. I — I'll repeat what I said. I truly am not that concerned about him. I know he is on the run."
Five years after 9/11, the Bush White House continued to spin the non-capture of bin Laden in some truly monumental ways. In December 2006, White House Homeland Security Advisor Frances Townsend engaged in this phenomenal exchange on CNN:
Ed Henry:You know, going back to September 2001, the president said, dead or alive, we're going to get him. Still don't have him. I know you are saying there's successes on the war on terror, and there have been. That's a failure.

Frances Townsend: Well, I'm not sure — it's a success that hasn't occurred yet. I don't know that I view that as a failure.
Of course, that success eventually did happen — just not under the Bush administration. Osama bin Laden was finally found and killed in Pakistan by American forces, in May of 2011 — during the first term of President Barack Obama.
Photo: Ari Fleischer via Facebook.