Fox Hosts Who Destroyed Her Life Ignore Election Worker's Testimony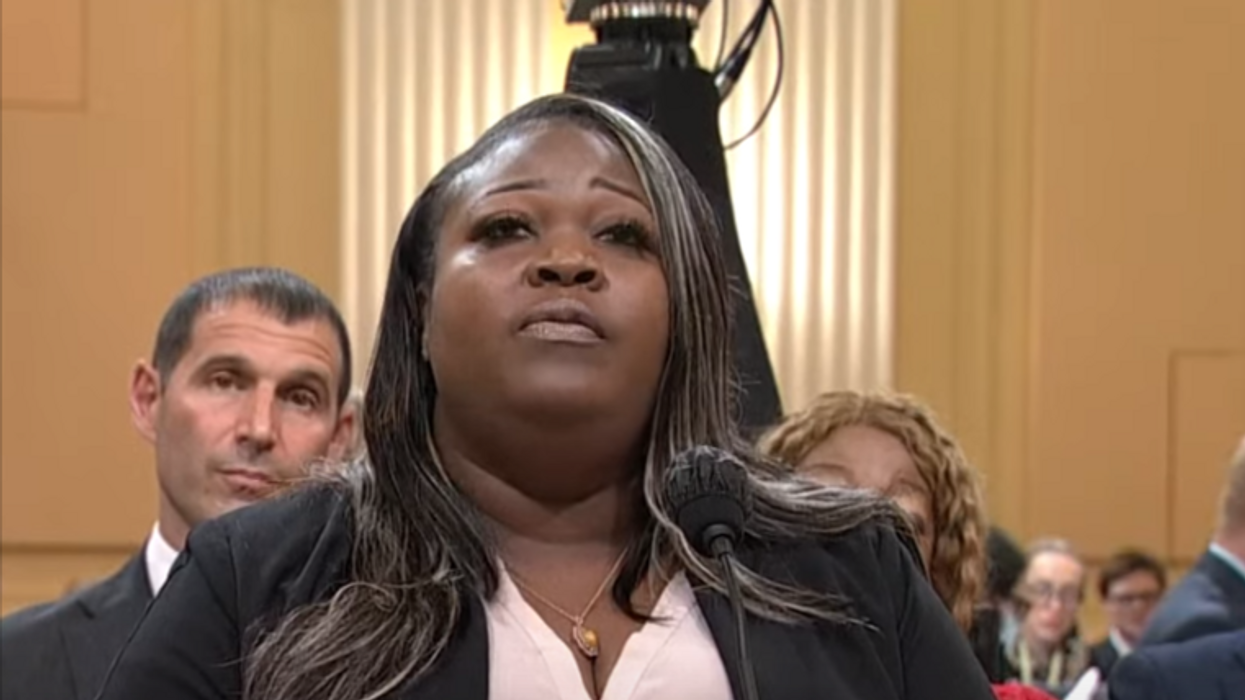 YouTube Screenshot
Georgia election worker Wandrea "Shaye" Moss was collateral damage in Fox News' campaign to prop up Donald Trump's false claims of election fraud following the 2020 presidential election.
In December 2020, the network's prime-time hosts and "straight news" personnel alike baselessly suggested that Moss and her mother and fellow election worker, Ruby Freeman, had participated in a fraud scheme. The Fox personalities don't seem to regret their actions: After Moss described the impact those conspiracy theories had on her life to the January 6 House select committee on Tuesday, the network devoted all of 14 seconds to her testimony.
Moss' testimony showed the human cost of Trump's sinister effort to subvert the 2020 election. His campaign seized upon video of Moss and Freeman engaged in normal ballot tabulation procedures, claiming it actually depicted them producing "suitcases filled with ballots" from underneath a table after ordering their Republican counterparts to leave. Fox hosts pointed out the mother-daughter pair while pushing Trump's false framing, and other right-wing outlets identified them by name.
On Tuesday, Moss said she and Freeman had been suffering through a wave of harassment ever since. "This turned my life upside down. I no longer give out my business card. ... I don't want anyone knowing my name," Moss told the committee. "I don't go to the grocery store at all. I haven't been anywhere at all. I've gained about 60 pounds. I just don't do nothing anymore. I don't want to go anywhere. I second guess everything that I do. It's affected my life in a major way, in every way, all because of lies, for me doing my job -- same thing I've been doing forever."
Reprinted with permission from Media Matters.