Fox Hypes Bogus 'Experts' And Ineffective Responses To School Shootings
@johnknefel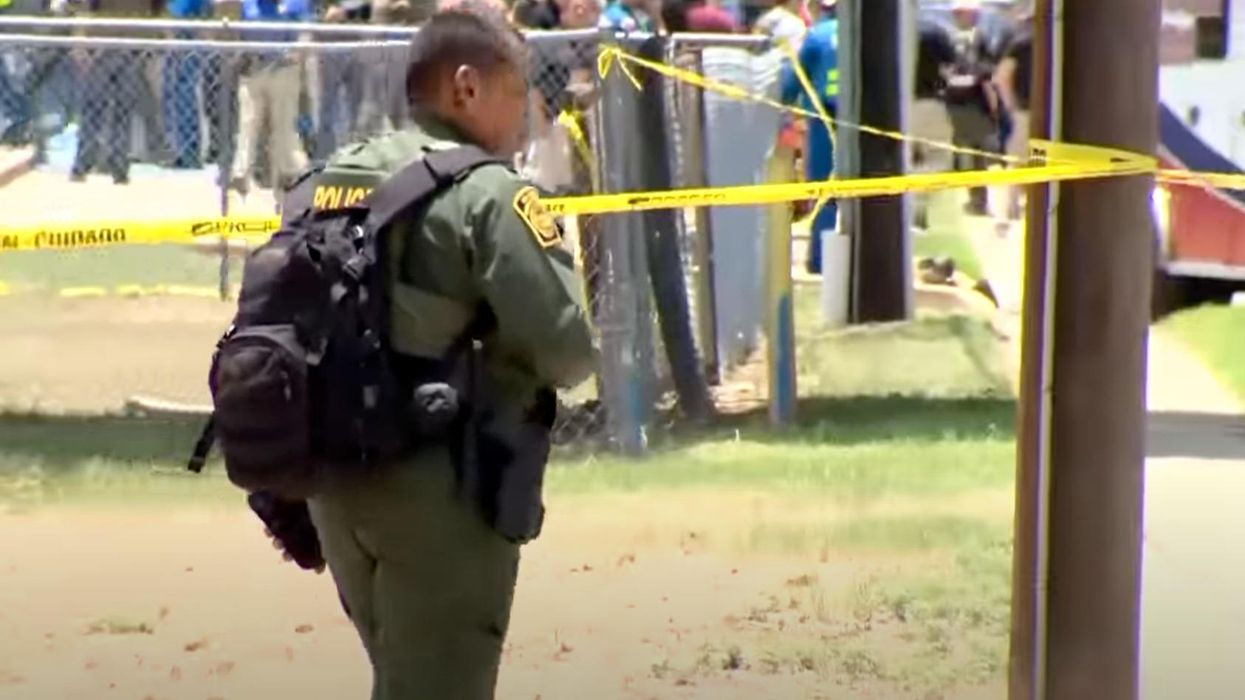 Youtube Screenshot
Fox News responded to the school shooting in Uvalde, Texas, by interviewing experts who pushed controversial, counterproductive models to reduce gun violence in schools. One of these experts advocated for introducing more weapons into schools through arming teachers and staff, a policy firmly rejected by teachers unions and researchers. Another called for increased active shooter response trainings-- a service his company provides -- which have also been found to be ineffective at preventing casualties.

As news out of Uvalde was still developing, Fox News' Jesse Watters invited Laura Carno -- the executive director of FASTER Colorado, which advocates for arming school staff -- on his show, where she compared arming teachers and other school personnel to arming pilots. "We all feel really comfortable with the armed pilot program, where some pilots are armed on some flights," Carno said. "We don't know which ones, and we feel pretty good about that. It's a very similar kind of thing to armed school staff programs."
Whatever the relative merits of arming pilots, it's patently obvious that a classroom is fundamentally different from a locked and sealed cockpit. There is a litany of examples of guns being mishandled in schools, both by on-grounds cops — known as security resource officers — as well as teachers and staff, according to the Giffords Law Center. The center also found that an overwhelming percentage of students, teachers, and parents oppose arming school staff.
Both major teachers unions, the American Federation of Teachers (AFT) and the National Education Association (NEA), also oppose the idea. There's also a strong argument to be made that Black and Latino students would be put at increased risk with the introduction of more guns, as they are the students who are more likely to be punished than white students for the same behavior.
Watters also invited Chad Ayers, vice president of the Proactive Response Group, to discuss the shooting. Proactive provides active shooter response trainings to "workplaces, religious establishments, and schools," which it calls "the true first line of defense." Ayers used the occasion to suggest students are not doing enough to identify "early warning signs" to stop such shootings, arguing that "kids are afraid of being the school snitch."
"We have to do a better job training," Ayers added, implicitly advocating for more active shooter response trainings. "Showing a 5-minute video at the beginning of the school year to the teachers is not getting the job done."
A recent study conducted by Everytown, an anti-gun violence organization, alongside the AFT and NEA, "concluded that there is almost no research affirming the value of active shooter drills for preventing school shootings or protecting the school community when shootings do occur."
Other research has found that "anxiety, stress, and depression increased by 39–42% following the drills." This study concluded that the findings, "paired with the lack of strong evidence that drills save lives, suggests that proactive school safety strategies may be both more effective, and less detrimental to mental health, than drills." The nation's largest for-profit active shooter training provider, ALICE Training Institute, regularly overstated its program's efficacy, according to an investigation from The Trace.
Although there's little evidence to show that active shooter response trainings are effective, there's plenty of incentives for cops and former cops to push them as the primary response. The school safety industry was reportedly a $2.7 billion market in 2018, with some training programs running as high as $56,000 for the initial round and $25,000 for training renewals.
Fox News has a history of advocating flawed responses to school shootings. In 2015, a Fox & Friends segment demonstrated how students should rush a shooter, without making it clear that such an action should only be taken as a last resort.
Fox News wasn't the only example of right-wing media pushing these flawed responses. Fox News competitor Newsmax interviewed at least one active shooter response trainer as well, and conservative pundit Erick Erickson endorsed FASTER in a tweet.
The United States accounts for about 40 percent of the world's civilian-owned guns, even though it has about five percent of the global population. In 2019, the United States spent $123 billion on police. More guns and more funding to law enforcement and their private contractor partners is not the answer. Effective measures, such as early intervention, decreasing access to guns, and increasing the number of counselors and mental health professionals in schools, would likely do far more to reduce gun violence at school than doubling down on security theater.
In the longer term, the most effective way to reduce this kind of violence is to take aim at the root, which would mean radically lessening the number of guns on the streets, including those carried by police officers.
But don't expect to hear any of that on Fox News.
Reprinted with permission from Media Matters.