Fox Nation Hosts Campaign For Republicans, In Violation of Network 'Standards'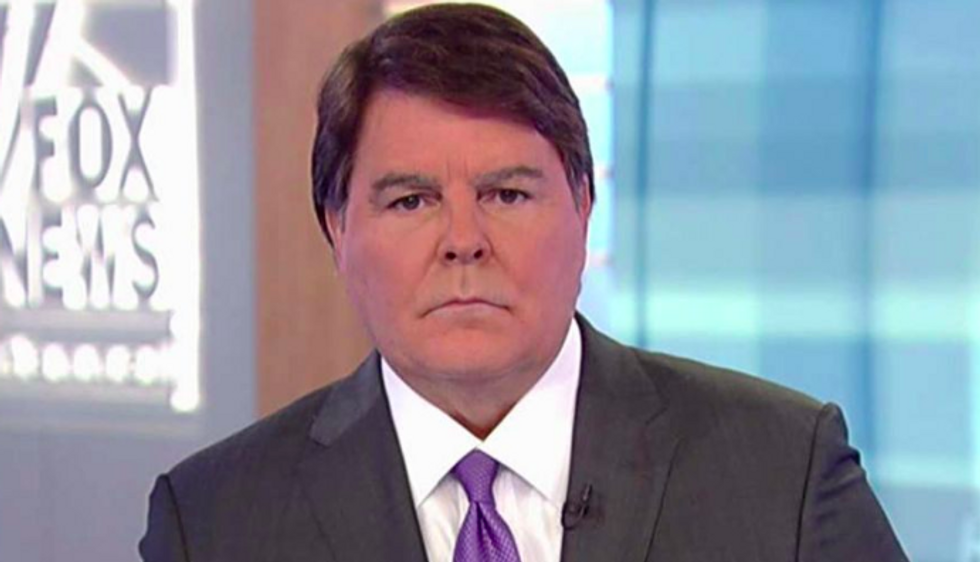 Reprinted with permission from Media Matters.
In recent months, Fox Nation hosts have participated in multiple campaign activities for Republican groups, including starring in campaign videos and headlining party fundraisers. Fox News has previously claimed that Fox "talent" is prohibited from participating in campaign events.
Last November, after Fox News hosts Sean Hannity and Jeanine Pirro appeared at a campaign rally with Trump, the network told the media that it "does not condone any talent participating in campaign events." That statement was a lie then, and the Fox Nation personalities' work for Republicans is only further confirmation of the network's duplicity to reporters.
Diamond and Silk, Gregg Jarrett, Todd Starnes, and David Webb have all recently done Republican campaign activities while hosting shows for Fox Nation, Fox's online streaming network. Rachel Campos-Duffy, a Fox News contributor and host of the Fox Nation show Moms, is also scheduled to keynote a June 27 fundraising event for the DeSoto County Republican Party in Mississippi.
In May, Media Matters released a report documenting that Fox figures have taken more than $500,000 from Republican Party groups to speak at events; have interviewed Republicans officials shortly after co-headlining events with them; and have financially helped President Donald Trump by keynoting speeches on Trump properties. That report included Webb's then-scheduled speech to a New Hampshire Republican group but not other recent campaigning by Fox Nation hosts.
The following is a summary of Republican campaign activities by Fox Nation hosts in recent months.
Diamond and Silk are the hosts of their own eponymous program. The two have repeatedly appeared in videos for Trump's reelection campaign, most recently on June 2. Fox News did not respond to a Hollywood Reporter request for comment about that video. In March, following a separate Trump campaign video by Diamond and Silk, Fox News distanced itself from the two, telling the publication that "they are not Fox News contributors or employees" — despite the network previously identifying them as "Fox News Channel contributors," "Fox Nation contributors," and "Fox Nation hosts."
The two were also the special guests at a March 30 fundraising dinner for the Bush Legacy Republican Women of Weatherford in Texas. They are scheduled to appear at an August 10 event for the Watauga and Ashe County Republican Parties in North Carolina; and a September 23 event for Republican Women Federation clubs in San Diego County, CA.
Gregg Jarrett is the host of Gregg Jarrett's The Russia Hoax. He also works as a Fox News legal analyst and frequently appears on Hannity's program to defend the president and attack special counsel Robert Mueller's investigation. He headlined an April 18 fundraising dinner for the Columbiana County Republican Party in Ohio. During the event, Jarrett reportedly criticized Mueller and his investigation.
Todd Starnes is the host of Starnes Country. He also hosts a Fox News Radio program and has frequently misinformed viewers about LGBTQ issues. He keynoted a Reagan-Trump Dinner fundraiser for the Wilson County Republican Party in Tennessee on May 14. During that speech, Starnes reportedly said: "I don't make any apologizes anymore for my support of President Trump, because he's done something that hasn't been done since Ronald Reagan was in office – he's delivered on his campaign promises." He also falsely claimed that "Democrats literally want to kill newborn babies."
David Webbis the host of Reality Check and a Fox News contributor. He emceed a May 31 fundraising event for the Belknap County Republican Committee that was themed "Make New Hampshire Red Again."
IMAGE: Fox News host Gregg Jarrett.