Fox News Hosts Punish Sexist Colleague — By Making Him More Famous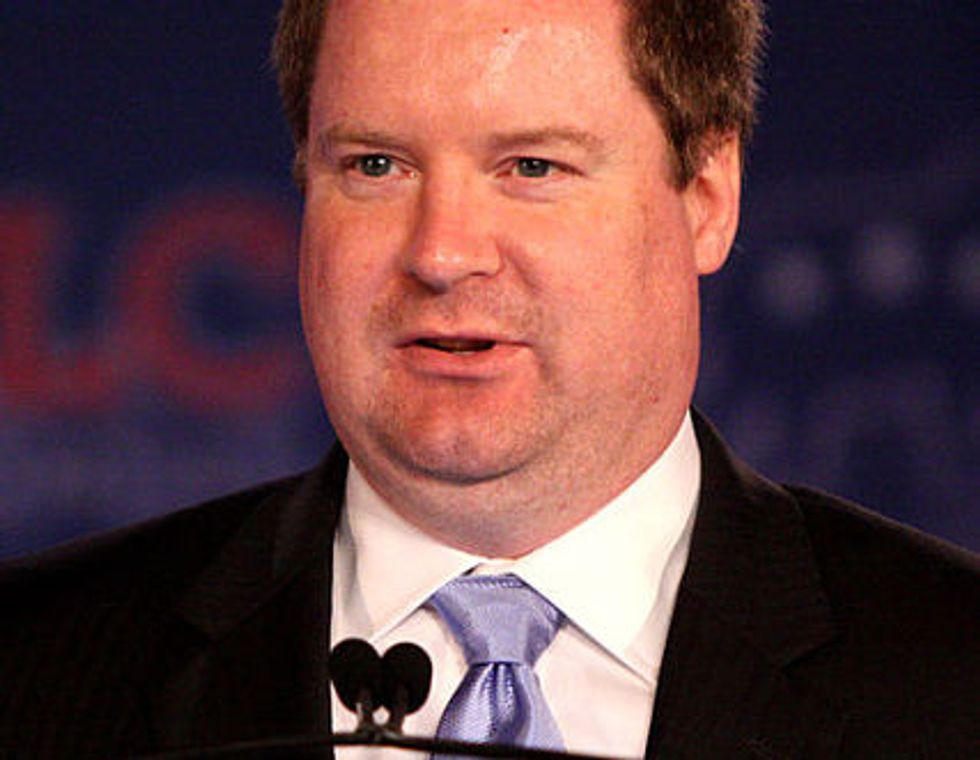 Former executive director of South Carolina's Republican Party/troll Todd Kincannon has been getting a lot of attention for his sexist attacks on the Democratic candidate for governor of Texas, Wendy Davis. But he's an amateur compared to RedState.com editor-in-chief Erick Erickson, who is also a paid contributor to Fox News.
Erickson has been calling Davis "Abortion Barbie" since she made national news for filibustering the Texas GOP's new abortion restrictions. When Republicans began attacking the state senator about her biography, the blogger led the charge, accusing Davis of having a "Sugar Daddy Ken."
His comments crossed the line for Fox News' host Greta Van Susteren.
"I don't care how much you disagree or agree with Texas' Wendy Davis, you have to agree that this guy, Erick Erickson, is a real jerk and is really lousy at being a spokesperson for his views," she wrote in a post on her blog GretaWire. The host also claimed that she wasn't familiar with her colleague's work, though she had blogged about him once before.
Erickson loved the post, shared it and claimed he had "won the Internet."
He clearly has visions of what happened the last time he offended a female Fox News host by saying women are not meant to work. Megyn Kelly had him on her show to defend the comments and humiliated him — but also made him more famous in the process.
There's no sanction for being offensive in the right-wing media; rather, it's a business opportunity. And that's a good thing for the left, says New York magazine's Frank Rich.
"The more that Fox News viewers are duped into believing that the misinformation they are fed by Ailes is fair and balanced, the more easily they can be ambushed by reality as they were on Election Night 2012," Rich writes in a new piece chiding liberals for taking the channel seriously.
Erickson's defenders point out that Rush Limbaugh made nearly identical attacks on Davis without raising Van Susteren's ire. Limbaugh is a regular guest on her show and, besides, he's already famous enough.
Photo: Gage Skidmore via Flickr