Fox News 'Judge': Cohen Tape Indicates 'Fraud' By Trump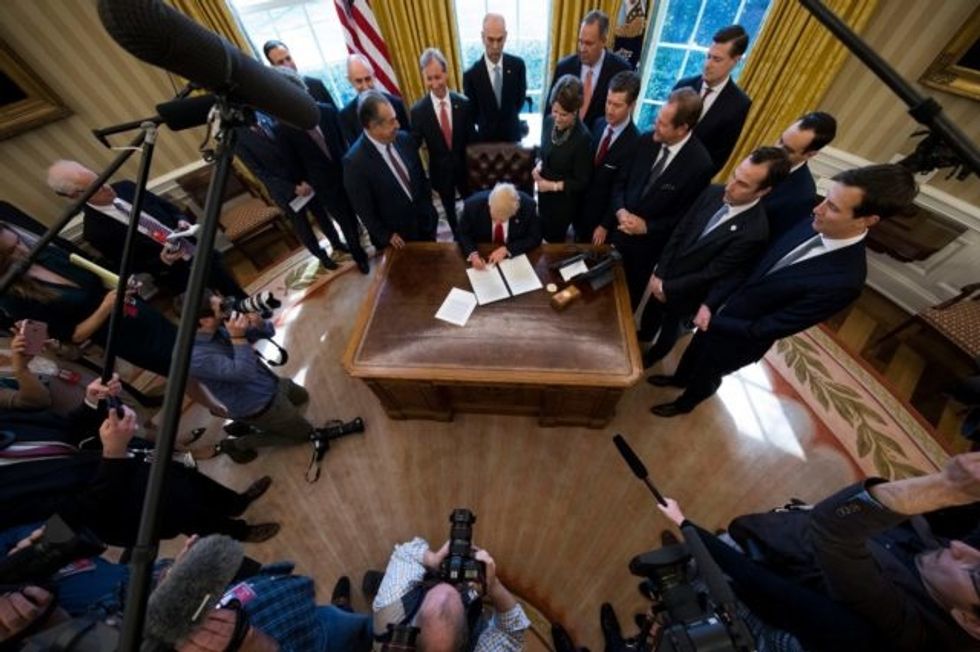 Reprinted with permission from Shareblue.
Fox News' senior judicial analyst Andrew Napolitano believes that there is "an indication of a fraud" in the recently released audio recording of Trump arranging a payoff to cover up his affair with a Playboy model.
Trump can be heard on the pre-election recording discussing how to arrange a payoff to American Media, the parent company of the National Enquirer, in order to quash model Karen McDougal's story about her affair with Trump.
Even on the conservative Fox News, reality had to be acknowledged, as Napolitano noted it made Trump look bad.
Napolitano laid out the case for how the recording revealed fraud: "The conversation is about paying National Enquirer to pay McDougal $150,000 to buy her story and to lead her to believe that the National Enquirer is going to publish her story. But the real aim here is to bury the story by duping her into selling it to them and then not publishing it. That failure to be truthful to her, and the involvement of Donald Trump and Michael Cohen in that decision, is the fraud."
Napolitano explained Trump and Cohen may be involved in the commission of a "civil fraud" by working to hide the story before the 2016 election.
He also noted, "if the purpose of this was to help the campaign, campaign finance laws were broken."
Napolitano later told anchor Bill Hemmer he believed the recordings are "something to worry about" for Trump.
"If there's no attorney-client privilege, then all his communications about these subject matters with Michael Cohen go right to Bob Mueller to do with whatever he's going to do with it," Napolitano concluded.
Americans have now heard Trump arranging hush money payoffs to save his political skin.
Rather than putting an end to the story, the recording has opened up a Pandora's Box of concerns about his actions and what else he has done to avoid being compromised.
Published with permission of The American Independent.