'This Is Very Serious': Judge Sanctions Fox News In Dominion Lawsuit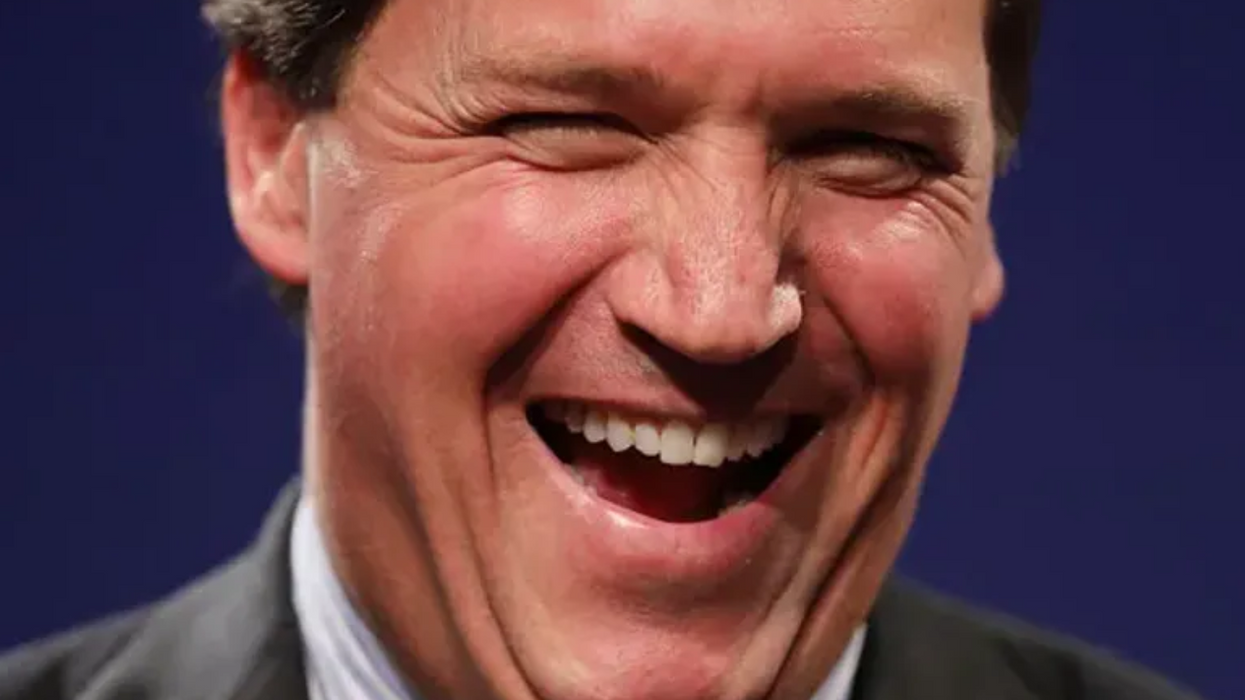 A Delaware judge delivered a damning rebuke to attorneys for Fox News on Wednesday, and warned he is likely to appoint a "special master" to ensure evidence is submitted to Dominion Voting Systems, just one day after he repeatedly admonished the right-wing media conglomerate's lawyers for withholding critical information in the $1.6 billion defamation lawsuit.
Judge Eric Davis also announced he likely will conduct an investigation to determine if Fox News attorneys withheld evidence in the trial, slated to begin next week on Monday, The New York Times reports.
"The rebuke came after lawyers for Dominion, which is suing for defamation, revealed a number of instances in which Fox's lawyers had not turned over evidence in a timely manner. That evidence included recordings of the Fox News host Maria Bartiromo talking with former President Donald J. Trump's lawyers, Sidney Powell and Rudy Giuliani, which Dominion said had been turned over only a week ago."
Judge Davis ordered Fox News to "do everything they can" to make any witnesses Dominion needed for depositions available, adding, "it will be at a cost to Fox."
One of those witnesses could be Rupert Murdoch, the Chairman of Fox Corporation.
Judge Davis "also said he would very likely appoint a special master to investigate Fox's handling of discovery of documents and the question of whether Fox had inappropriately withheld details about Rupert Murdoch's role as a corporate officer of Fox News," The Times adds.
Attorneys for Dominion on Tuesday raised the issue that Fox News was late to nail down exactly who are considered corporate officers of Fox News, "which is critical to discovery procedures in civil litigation," The Washington Post's Erik Wemple had reported in a series of live tweets during the pre-trial hearing.
"We have been litigating based upon this false premise that Rupert Murdoch wasn't an officer of Fox News," a Dominion lawyer told Judge Davis on Wednesday, noting they would have conducted far wider discovery had that fact been made earlier.
In a stunning move, only on Sunday did Fox News attorneys finally notify Dominion that Murdoch should be added to the short list of official corporate officers. Dominion's attorneys told the judge that adding Murdoch at the last minute was problematic, because they had not conducted discovery interviews with the media magnate.
"You have a credibility problem," Judge Davis warned Fox News attorneys on Tuesday.
On Wednesday, Davis "said he was very concerned that there had been 'misrepresentations to the court.'"
"This is very serious," he also said.
Reprinted with permission from Alternet.