Trump Admitted Keeping Classified Documents In Rough Fox Interview (VIDEO)
@DevilsTower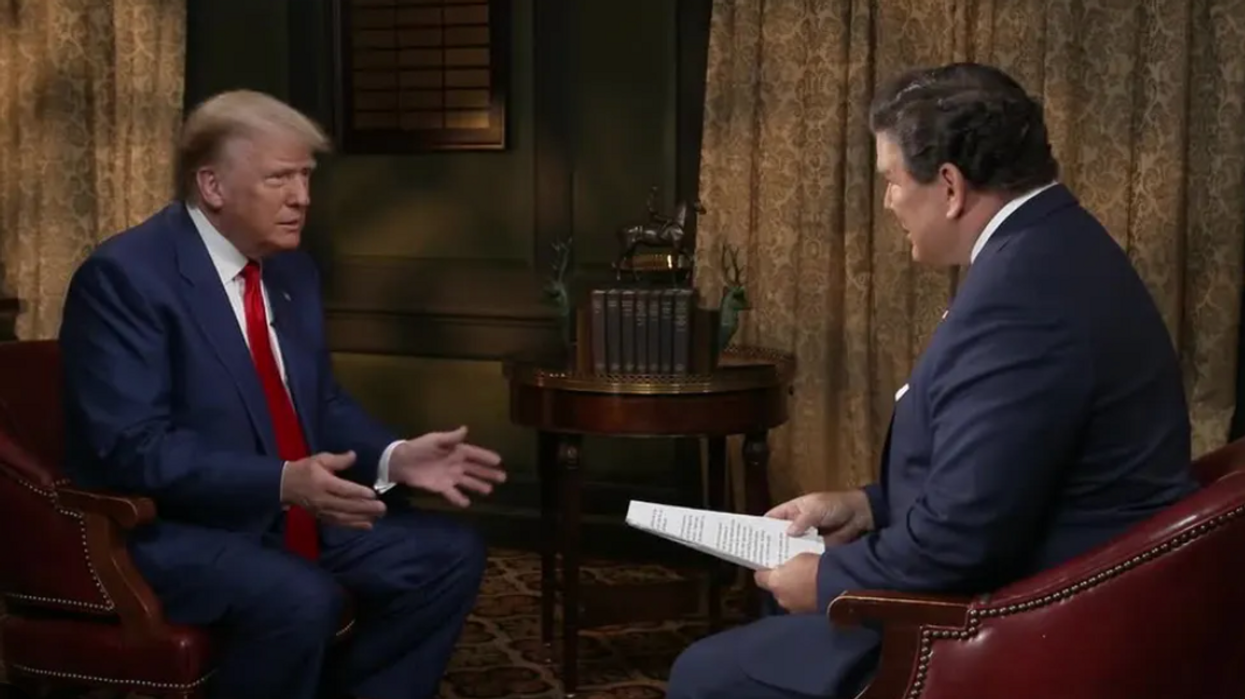 On Monday, Donald Trump sat down for a face-to-face interview with Fox News anchor Bret Baier. Perched on a familiar stool in front of cameras that have spent so much time pointed his way that his face must be burned into their core, and fresh off his prime time CNN promo in front of a hand-selected audience told to cheer his every utterance, Trump must have anticipated some easy sledding.
Only Baier did the surprising thing: He asked actual questions, ones that didn't just tee up Trump to repeat some part of his long-established rant. Questions like why Trump held onto the classified documents in the face of multiple requests from the National Archives and Department of Justice, and why he continues to refuse to admit he lost the 2020 election. But nothing may be funnier than when Baier asked Trump about why everyone he ever worked with, all those "best people" he hired in 2016, absolutely came to loathe him.
Baier's list of people who were appointed by Trump to the most important positions in government, but who wouldn't now support his run for street cleaner, is a reference that should be returned to again and again. A chief of staff. Another chief of staff. Defense secretary. Attorney general. Press secretary. Secretary of state. Secretary of transportation. UN ambassador. And Mike Pence.
Reprinted with permission from Daily Kos.