Freeing Predators To Bilk Little People Hurts Everyone
@FromaHarrop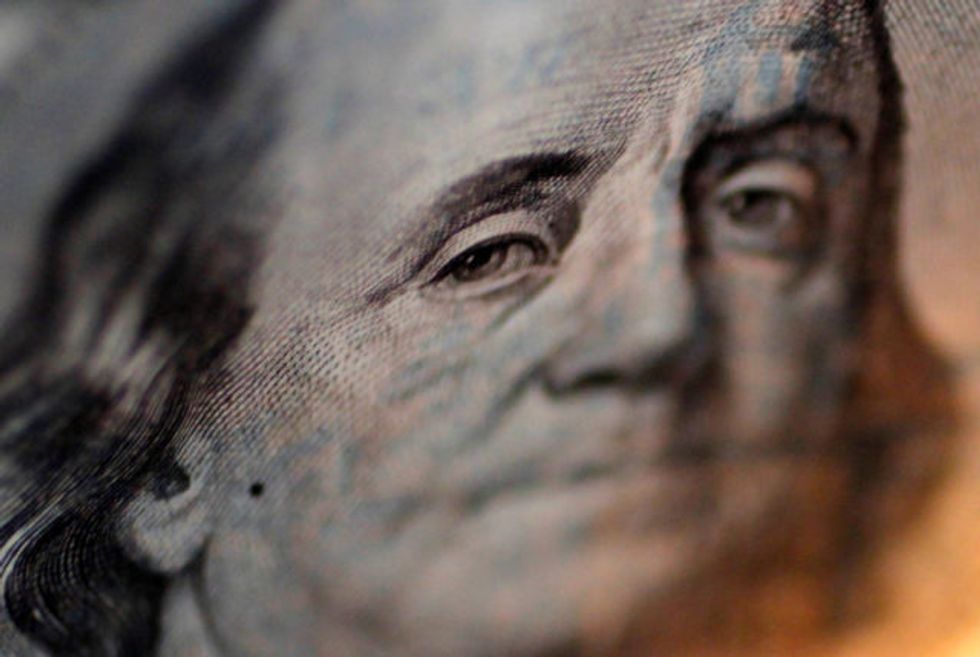 Reprinted with permission from Creators.
The most vivid takeaway from the financial meltdown of 10 years ago was that nearly everyone got hurt. Stock investors took a beating. People who had carefully set aside money for retirement saw a third of their savings vanish. Consumer spending collapsed, pushing two of the Big Three U.S. car companies to the edge of bankruptcy. Unemployment soared to 10 percent.
Taxpayers had to bail out both the banks and the automakers. And no, they didn't have a choice. It was that or turn the Great Recession into another Great Depression.
The losers were everywhere, but the saddest had to be the ordinary folks who lost their homes. It started with a housing bubble feeding the fantasy that real estate values could only rise. That provided financial predators the perfect setup to peddle indecent mortgage schemes.
The mortgages looked like easy money but were actually booby-trapped contracts loaded with high fees and exploding interest charges. They often transformed what could have been manageable setbacks into foreclosures.
Out of the rubble rose a government agency tasked with reining in some of the abusive lending practices that fueled the debacle. It is the Consumer Financial Protection Bureau. The CFPB set rules on mortgages, payday loans and other financial products.
Payday loans typically involve small sums extended at high rates of interest and paid back when the borrower receives the next paycheck. To the payday loan industry, the ideal customer is a working person with a dependable trickle of income to siphon and little understanding of consumer finance.
Mick Mulvaney is a former congressman and best friend forever of Wall Street. He once called the CFPB a "sick, sad" joke. He recently told the American Bankers Association, "If you're a lobbyist who never gave us money, I didn't talk to you."
Mulvaney is now temporarily running the CFPB. His apparent mission is to remove the obstacles between the predators and their little-guy prey. Under him, there has been no new investigating, hiring or data collection. Gone is the online system of consumer complaints that you or I could see. Most cases against payday lenders have been quashed.
Mulvaney's champion to "lead" the bureau was Gary Cohn, the former Goldman Sachs chief whom President Trump named to head his National Economic Council. Once the tax bill lovingly tailored for the Wall Street oligarchy became law, Cohn left the administration.
Some argue that those who don't carefully read their contracts, borrow too much or are otherwise ignorant, gullible or greedy deserve what they get. I say that a humane society protects the unsophisticated from the financial snakes, some of whom slither behind the biggest names in U.S. banking.
Is it fair to deny credit to people who can't get traditional loans? The answer is yes. Those with decent credit can borrow at decent terms. Those without such credit shouldn't borrow.
Even good regulations can't stop a determined fool from being parted with his money. But was it unreasonable for the CFPB to go after lenders charging what amounted to an annual rate of nearly 400 percent on a $350 loan? That's what some payday lenders were draining from threadbare workers.
As for the rest of us, what happens when these drowning Americans go ill with stress or turn violent? They end up costing the public in disorder and social needs. And when the growth of these financial swindles turns into a big tumor on the economy, an expensive and painful readjustment will inevitably follow.
Ten years after the most recent financial meltdown and the old bad policies are back. Wall Street is getting richer, and the public is on the hook.
Follow Froma Harrop on Twitter @FromaHarrop. She can be reached at fharrop@gmail.com.To find out more about Froma Harrop and read features by other Creators writers and cartoonists, visit the Creators webpage at www.creators.com.