Friend Offered Advice To Port Authority Executive As Bridge Scandal Raged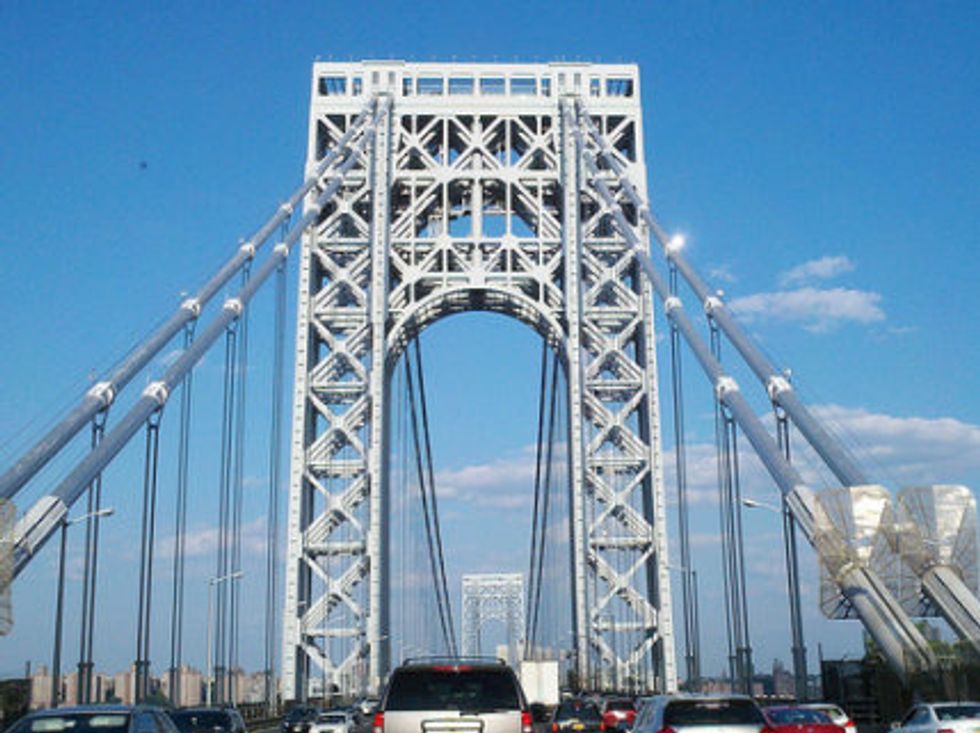 By Shawn Boburg, The Record (Hackensack, N.J.)
HACKENSACK, N.J. — Two days after an email surfaced in January linking the George Washington Bridge lane closures to a deputy chief of staff in New Jersey Gov. Chris Christie's office — and with questions swirling about who else was involved — a top Port Authority executive who had resigned amid the scandal received some advice in a private message from a longtime friend.
"Turn the (expletives) in," read the Jan. 10 email to former Deputy Executive Director Bill Baroni, Christie's top appointed Port Authority employee. It was from a family friend and fellow Port Authority employee, Damon DiMarco, who was co-author of a self-help weight-loss book by Baroni.
It's not clear that DiMarco, who was one of dozens of Port Authority patronage hires under the Christie administration, had any intimate knowledge of how the lane closures came about. Nor is it clear whom DiMarco is referring to with the colorful noun.
The email, a copy of which was obtained by The Record, was turned over to a legislative panel by Baroni in response to a subpoena for documents related to the lane closures.
It is one of thousands of documents that have given lawmakers an inside look at communications between key figures in the scandal. Some of the written communications have more than one possible meaning.
Neither Baroni nor DiMarco provided comment for this story.
The email chain contains messages between DiMarco and Baroni in the days after the now well-known email, "Time for some traffic problems in Fort Lee," written by Christie's deputy chief of staff, Bridget Anne Kelly, surfaced. The first of the visible messages in the chain was written hours after Christie held a two-hour news conference announcing he had fired Kelly and had cut ties with his two-time campaign manager, Bill Stepien.
"Still digesting what I've seen today. How are you holding up?" DiMarco wrote to Baroni on Jan. 9. "Here if you need me."
Baroni, who had resigned weeks earlier, responded: "Its (sic) been a surreal day."
A day later, on Jan. 10, Baroni wrote to DiMarco, "About to get brutal." It's not clear what Baroni was referring to, but that evening DiMarco responded with the advice to turn in people.
Before DiMarco and Baroni exchanged the emails, the U.S. Attorney's Office in New Jersey had announced it was initiating a review of the lane closures. The review has turned into a special grand jury investigation that is ongoing, a year after the lane closures began last Sept. 9.
DiMarco and Baroni went to high school together in Hamilton. Baroni recommended him for a part-time job as the Port Authority's "employee publications editor." He still works at the Port Authority.
The two also were co-authors of Baroni's first-person account of overcoming obesity, "Fat Kid Got Fit." DiMarco's sister-in-law, Gretchen DiMarco, was also hired as Baroni's executive assistant at the agency.
Baroni had told state lawmakers at a hearing in November that the lane closures were part of a traffic study, and he said that they were orchestrated by another Christie ally at the Port Authority, David Wildstein.
State Sen. Loretta Weinberg, a Democrat from Teaneck, said the DiMarco email raises more questions than it answers.
"Until we know who DiMarco is referring to, it could be anybody," she said.
News of the email comes a day after new details emerged regarding Baroni's reaction to the reversal of the lane closures on Sept. 13 of last year.
The lane closures, which gridlocked Fort Lee for parts of five days, were reversed by the Port Authority's executive director, Pat Foye, a New York appointee who has said he only became aware of the operation after an inquiry by The Record four days after it began.
Foye and Baroni, the top executives from New York and New Jersey, met hours after Foye sent out an angry email reopening the lanes and calling the closures potentially illegal. In that meeting, Baroni told Foye the closures were "something Trenton wanted," according to a report on The Wall Street Journal's website, which cited anonymous sources. It's not clear who was meant by "Trenton," the website reported.
Photo: Joe Shlabotnik via Flickr
Interested in national news? Sign up for our daily email newsletter!