Fund To Defend Andrew McCabe Raised $250k In Six Hours
@FAWFULFAN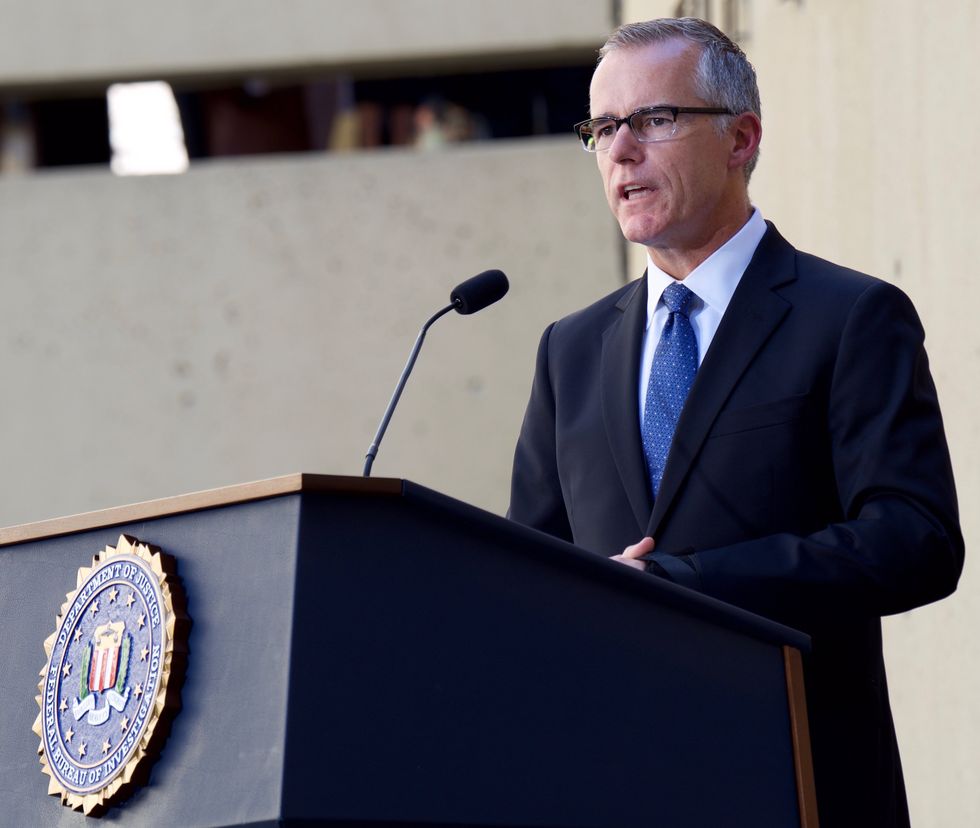 Reprinted with permission from Shareblue.com
Andrew McCabe, the former Deputy Director of the FBI who Trump and Attorney General Jeff Sessions vindictively fired days before retirement to prevent him from earning full pension benefits, has rapidly turned into a martyr for Trump's pattern of interference in law enforcement.
Nothing illustrates this better than what happened when a GoFundMe was set up on Thursday to help McCabe pay the legal expenses to contest his firing.
The campaign initially sought to raise $150,000. But in a matter of hours they blew past that number and had to up the goal to $250,000. As of 8:30 pm ET, the campaign had raised over $250,000.
"The support for Mr. McCabe has been overwhelming, humbling, and deeply appreciated," says the campaign. "He and his family continue to deal with the very public and extended humiliation that the Administration, and the President personally, have inflicted on them over the past year."
And the GoFundMe is not the only showing of support for McCabe. Some congressmen, like Minnesota Democrat Rep. Tim Walz, who happens to be the highest-ranking soldier in Congress, and Wisconsin Democratic Rep. Mark Pocan have offered McCabe a job to save his pension.
Trump has had it out for McCabe since taking office, demanding "loyalty" from him and at one point demanding to know whether he voted for him. For months, Trump scapegoated and baselessly smeared McCabe former FBI Director James Comey's decision not to prosecute Hillary Clinton for her email server.
Throughout his presidency, Trump has been trying to make himself out a victim of supposed FBI "Deep State" spying abuse. But the charges are so baseless that even Sessions has rejected the call to appoint a special counsel to look into it.
"Andrew McCabe's FBI career was long, distinguished, and unblemished," the GoFundMe says. "He embraced the most daunting, difficult, and important challenges that the FBI and the country could assign to him over the past 21 years. He served the United States with courage and distinction in the days following the President's summary dismissal of former Director James Comey, in one of the most tumultuous periods in the Bureau's history."
"His reward for that," continues the page, "has been a termination that was completely unjustified, amidst repeated ad hominem attacks by the President of the United States."
The American people know that McCabe was given a raw deal. And that is why they are stepping up for him.