'Fury' Wins War At N. American Box Office
@AFP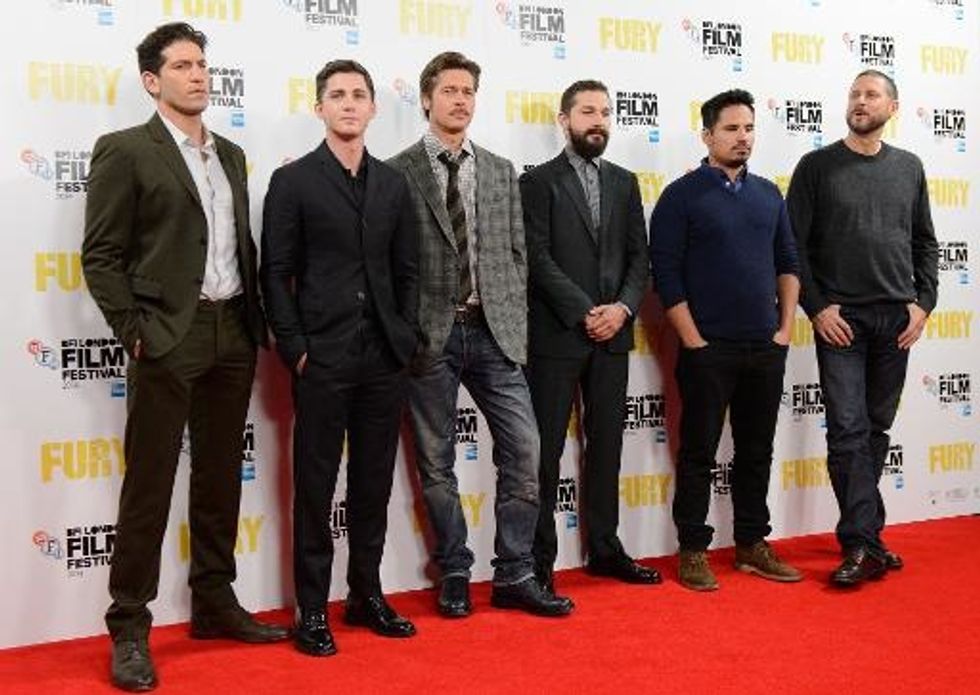 Los Angeles (AFP) — Brad Pitt's new war movie "Fury" slayed at the North American box office, knocking down "Gone Girl" to debut in first place, industry estimates showed Sunday.
The gory World War II film, which has already been turned into a video game, earned $23.5 million in its opening weekend, according to box office tracker Exhibitor Relations.
"Gone Girl," starring Ben Affleck as a husband accused of murdering his wife (Rosamund Pike), slid to second place after two weeks in the top slot, earning $17.8 million, for a three-week haul of more than $107 million.
Another new entry, animated comedy "The Book of Life," featuring the voices of Mexican star Diego Luna, as well as Hollywood's Zoe Saldana and Channing Tatum, was a close third, with $17 million in box office sales.
Disney's "Alexander and the Terrible, Horrible, No Good, Very Bad Day" — based on a children's book of the same name and starring Steve Carell and Jennifer Garner — came in fourth place at just over $12 million.
Romance "The Best of Me," starring James Marsden and Michelle Monaghan as high school sweethearts who reunite in their hometown, debuted in fifth place, earning $10.2 million.
Dropping to sixth in its second week in theaters, action-horror film "Dracula Untold" — depicting the vampire as a flawed hero in a tragic love tale — earned $9.9 million.
Robert Downey Jr's much-anticipated "The Judge," co-starring 83-year-old Robert Duvall, fell to seventh place, with $7.94 million, after a disappointing fifth place debut last week.
Horror flick "Annabelle," about a haunted supernatural doll, was just a hair behind with $7.925 million, good enough for eighth. The film has earned just over $74 million in three weeks.
"The Equalizer," an adventure-action film starring Denzel Washington that is loosely based on a popular 1980s television series of the same name, earned $5.5 million for ninth place.
And rounding out the top 10, sci-fi action film "The Maze Runner" took in $4.5 million.
AFP Photo/Leon Neal
Want more national news? Sign up for our daily email newsletter!