Gas Leak Cited In Explosion In East Harlem; 2 Dead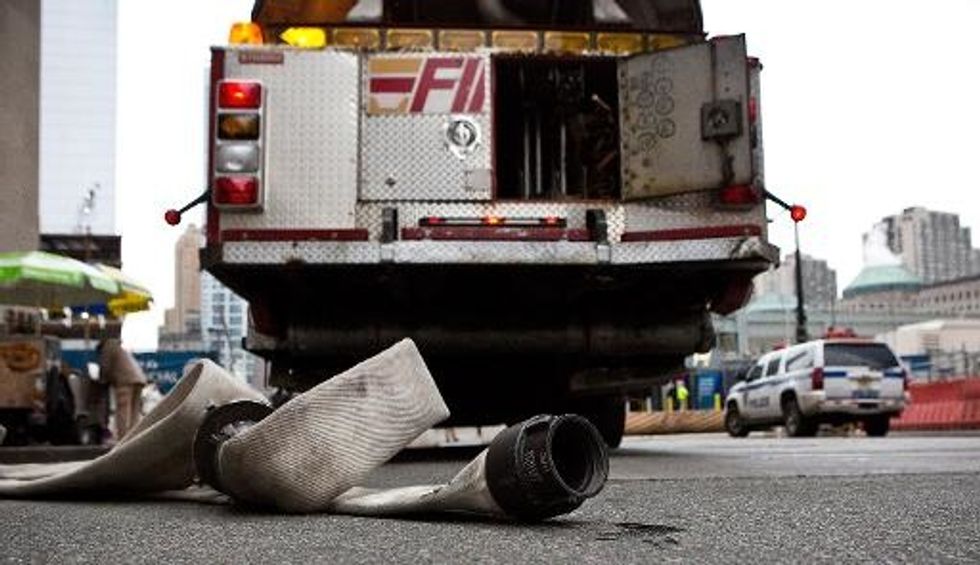 By Michael Muskal and Tina Susman, Los Angeles Times
NEW YORK — An explosion that destroyed two buildings in a busy Manhattan neighborhood and killed at least two people was caused by a gas leak, New York Mayor Bill De Blasio said Wednesday, and hours after the explosion, some people remained missing.
De Blasio called the blast "a tragedy of the worst kind." He said Con Edison workers had been alerted to the smell of gas and were headed to the scene at Park Avenue and 116th Street before the explosion about 9:30 a.m. EDT.
"The explosion occurred before the team could arrive," De Blasio said at a news briefing near the scene.
De Blasio and John McAvoy, chief of Con Edison, said the utility company received a call at 9:13 a.m. about a gas smell. That smell was reported in a building next to the two that were destroyed in the blast.
"Our first indication of any gas leak was at 9:13 this morning. We dispatched crews two minutes later," McAvoy said.
The explosion occurred roughly 15 minutes after the call to Con Ed, officials said.
The mayor said two people had died and that 18 people had been injured in the incident.
"There are a number of missing individuals," he added. He also warned the missing status only means unaccounted for.
"There will be a thorough investigation" of the entire incident that led to the five-alarm fire, the mayor pledged.
Two buildings, at 1644 and 1646 Park Ave., were involved. Television images showed smoke billowing from at least one building, near the Metro-North tracks that bring commuter trains in from the northern suburbs to Grand Central Station.
"We have no reason to believe that this is terrorism-related," Parella said, but cautioned the scene was still active and the cause would be investigated.
Police said two people, both women, were killed. No other details were available
Seventeen people were taken to hospitals with injuries ranging from minor to serious, police said.
A Harlem Hospital spokesman told reporters there was one patient so far in a "condition reported as serious trauma," but more were expected.
Both police and fire departments responded to the initial reports. The bomb squad was also sent in as a precaution.
The area, on the east side of Manhattan, is part of East Harlem. A church is in the neighborhood, along with a piano store with apartments above, as seen in television images.
More than 90 minutes after the initial call, smoke was still billowing from the buildings, next to the elevated tracks used by Metro-North. The MTA said service on the New Haven and Harlem lines into and out of Grand Central was temporarily delayed until further notice "due to police activity."
Residents told television reporters they heard the explosion that shattered windows several blocks away. Images showed one five-story building reduced to rubble, and a second building heavily damaged.
Eoin Hayes, 26, said the explosion shook his entire apartment building in Harlem about 9:30 a.m. He ran to the window and saw flames consuming one building and smoke rising into the air.
"I was in my bedroom and the explosion went off; it kind of shook the whole building," Hayes said. "You could feel the vibrations going through the building."
AFP Photo/Andrew Burton