Germanwings Plane Crashes In French Alps; No Survivors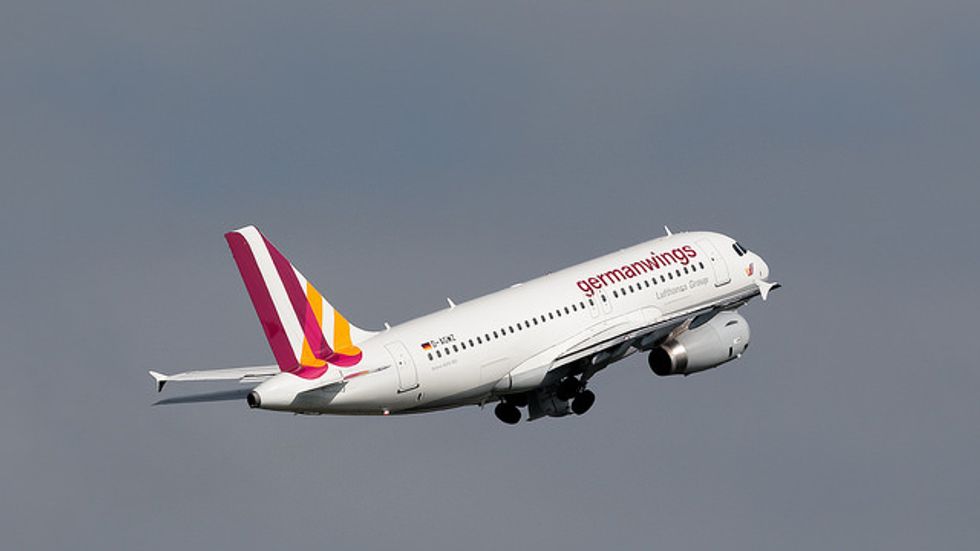 By Jessica Camille Aguirre (dpa) (TNS)
PARIS — All 150 people on board the Germanwings flight travelling from Barcelona to Dusseldorf that crashed Tuesday over the French Alps are dead, French officials said.
The airline said the cause of the crash, which occurred about midway through the flight, was unknown. German security officials told dpa there was no initial evidence of terrorism.
There were 144 passengers and six crew members on board flight 9525, Germanwings said in a statement.
French Transport Minister Alain Vidalies said no one on board the Airbus A320 survived.
"There was a distress call recorded at 10:47 am (0947 GMT)," Vidalies said. "This signal showed that the aircraft was at 5,000 feet, which is an abnormal situation."
The aircraft went down near the town of Digne les Bains, in the south of France, about 80 miles northeast of Marseille. Debris from the plane was found at an altitude of 6,500 feet, a spokesman for the Interior Ministry said.
Emergency crews were expected to take longer than usual to reach the site, due to the remoteness of the area. The mayor of Barcelonnette, near the crash site, told broadcaster France24 that the area is uninhabited.
The flight was carrying German, Spanish and likely Turkish citizens, French President Francois Hollande said.
Spanish Deputy Prime Minister Soraya Saenz de Santamaria said that 45 people on the passenger list had Spanish surnames.
Hollande called German Chancellor Angela Merkel to express his condolences, and Spanish Prime Minister Mariano Rajoy said he also spoke with Merkel.
"I lament, as we all do, this sad and dramatic accident," Rajoy said during a press conference, where he declined to give details on the flight. He said that Spanish equipment minister Ana Pastor Julian was en route to the site.
A spokesman for Merkel said she was deeply shocked, and that she had cancelled her appointments. German air accident investigators are on their way to the crash site.
"We do not yet know what has happened to flight 4U 9525. My deepest sympathy goes to the families and friends of our passengers and crew," Lufthansa chairman Carsten Spohr said on Twitter, calling it a "dark day."
A spokeswoman for Airbus said the company was also monitoring news reports but could not immediately confirm the crash.
Flight data compiled by monitoring site Flightradar24 showed flight 4U9525 reaching an altitude of 38,000 feet before descending.
(c)2015 Deutsche Presse-Agentur GmbH (Hamburg, Germany), Distributed by Tribune Content Agency, LLC