Germany Opens Criminal Probe Into U.S. Tapping Of Merkel's Phone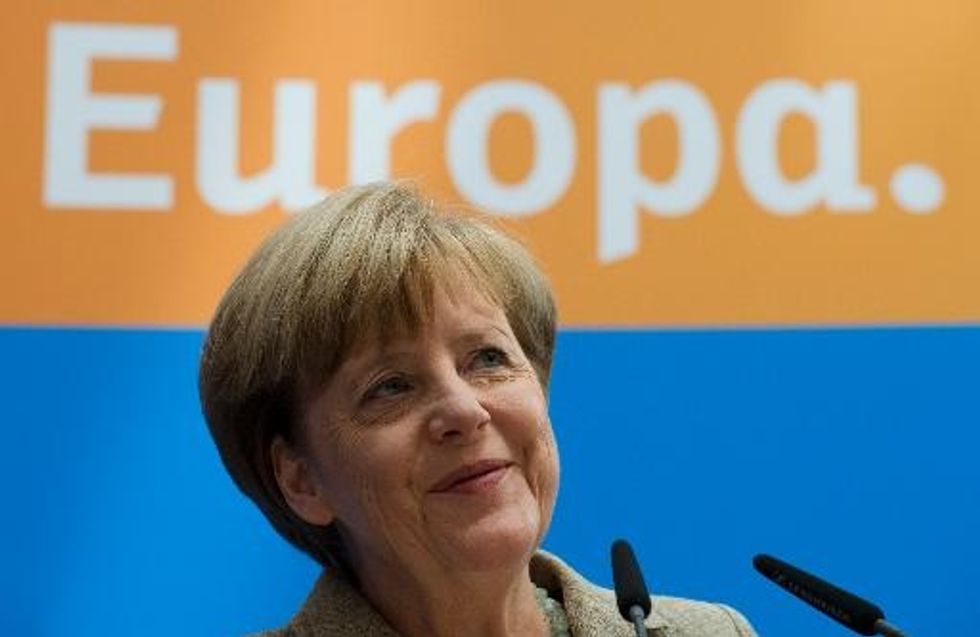 By Matthew Schofield, McClatchy Foreign Staff
BERLIN — Almost a year after news surfaced that the United States had been spying on German communications, Germany's top prosecutor announced Wednesday that he has launched a criminal investigation into the tapping of Chancellor Angela Merkel's cellphone.
"Let me be clear: Espionage is a crime in Germany regardless of whether those spying are friends or enemies," Federal Public Prosecutor Harald Range said as he opened a news conference to announce the investigation, which he disclosed first during a closed session of the Parliament's judicial committee.
Range's decision — and his unusual candor in branding the surveillance of Merkel's phone a crime — underscored just how raw German nerves remain over the revelation that the United States had been eavesdropping on Merkel's cellphone for years. Range noted that an espionage conviction would carry a 10-year prison sentence.
He said his office had developed information that specific individuals, not impersonal computer programs, had been involved in tapping Merkel's phone — and that that was one reason his office had decided to pursue the case.
"We're finding ourselves in a new reality here. James Bond 007 is yesterday. James Bond 2.0 is today," he said.
Range said he had contacted former National Security Agency contractor Edward Snowden through Snowden's German attorney to testify. Snowden, who has been living in Moscow since he leaked hundreds of thousands of secret documents last year that revealed the extent of NSA electronic surveillance, has yet to respond, Range said.
What role Snowden's documents may have had in the revelation that the U.S. was eavesdropping on Merkel's phone remains uncertain, however.
The German newsmagazine Der Spiegel reported in October that its reporters had uncovered the information during their investigations into American spying. But unlike other reports in which they were quick to credit the Snowden documents, this one didn't cite him as the source. Spiegel said only that its reporters had seen Merkel's private number on a secret NSA list of spying targets, and not how it had obtained the list. Some members of Parliament have suggested that the information might not involve Snowden's documents.
Still, news and allegations surrounding the NSA surveillance scandal have been front and center in German politics and discussion since the first story broke a year ago. Germans have a heightened sensitivity to government spying programs, drawn from their experience living through the Gestapo of Adolf Hitler's Nazi reign and communist East Germany's Stasi secret police.
By October, when the news broke that the United States had tapped Merkel's cellphone, German anger at what was termed a breach of trust and friendship had hit a fever pitch.
Privacy advocates have repeatedly noted that German law protects all German citizens from spying, and the government has been under severe public pressure to open criminal probes not only into the tapping of Merkel's phone, but also into the electronic surveillance the NSA undertook on millions of everyday German communications.
Range said, however, that for now he didn't have enough evidence to prosecute wider allegations of NSA spying and had ruled out pursuing a case against U.S. spy agencies for having peeked into the private communications of everyday citizens. His office did say it would continue to monitor developments in the broader case.
AFP Photo/John MacDougall