Get Eternal Online Peace Of Mind With Windscribe VPN — For Under $50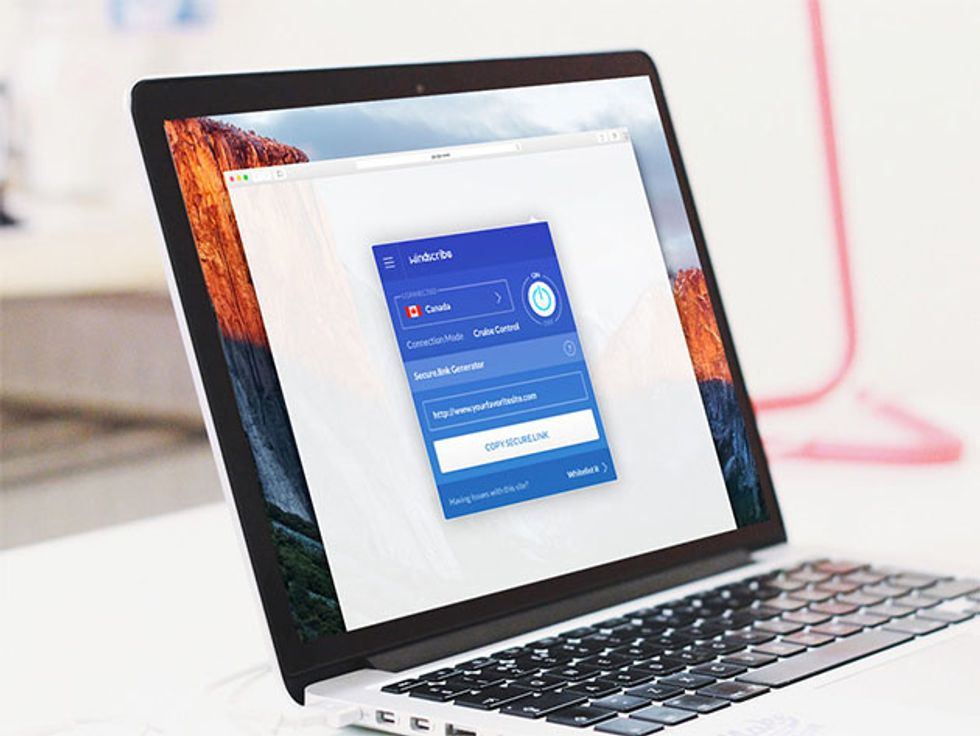 Having a virtual private network (VPN) protecting your online activities is practically an essential piece of anyone's cyber defense these days. But with dozens of VPN companies crowding the market, a select group of VPN service providers are upping the ante, packing more than just a secure internet connection and IP masking for your subscription price.
Windscribe is one of those providers — and right now, they're offering a lifetime subscription to their pro-level service plan for just $49.99, over 90 percent off, in The National Memo Store.
Like the best VPNs, Windscribe allows complete online freedom while your privacy is protected via their encrypted data tunnel. Your IP will always be cloaked, your content will always be free of geo-locks, and your information will always be secure from phishing and other malicious online scammer activities.
But Windscribe truly distinguishes itself through its full desktop app and browser extension integration. Windscribe brings together all of your device's defenses through their simple interface, removing all the need to sort through endless pages of settings and menu options.
With Windscribe enabled, ads and trackers will be removed and websites can be unblocked as it works with your device's native security to protect your system from infiltration. All the while, Windscribe masks your physical location and never collects any logs or evidence of your browsing history.
If you aren't ready to take the $49.99 lifelong plunge with Windscribe, this current deal allows you to at least dip your toes in the water with similarly big discounts on the 3-year ($29.99) and 5-year ($39.99) plans as well.
This sponsored post is brought to you by StackCommerce.