Getting Your Home Real Estate Ready On A Budget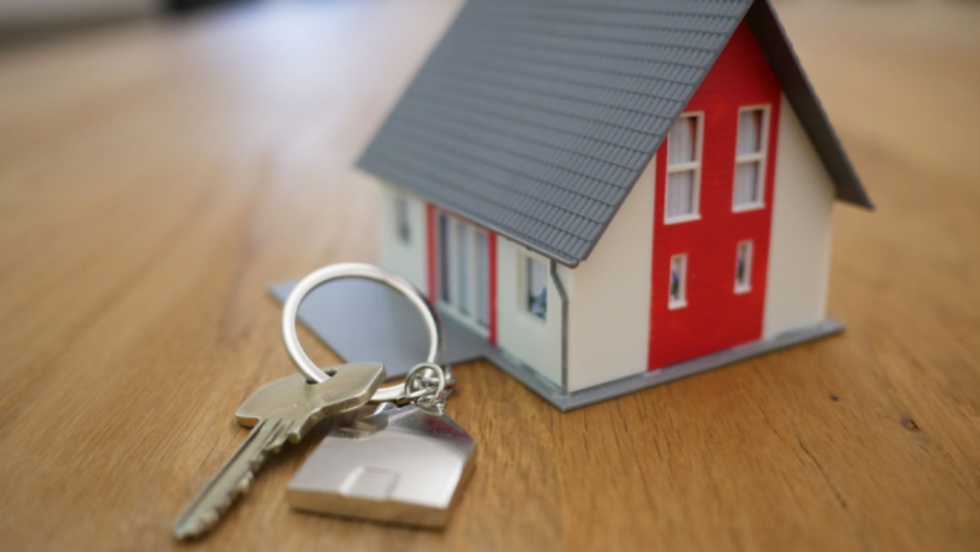 Do you want to move out of your current home? If so, you might be shocked to learn just how much it costs to sell your home. Did you know it costs, on average, $15,200 to sell a home in the United States? Understandably, you probably don't want to spend that much money on selling your home. If so, keep reading to learn how to get your home ready for sale on a budget.
Take Time to Deep Clean Your House
When entering into a prospective new home, buyers don't want to walk into a dirty property. This means you'll need to begin deep cleaning your home before listing it for sale. Fortunately, you don't need to have thousands or even hundreds of dollars to start cleaning up your house.
For an inexpensive way to make the outside of your property look better, simply hose this area of your home down to remove cobwebs and dirt. While you're outside, take time to wash any exterior windows within arm's reach. For homes with more than one floor, it's best to leave high-level windows to professional cleaners.
Another problem area for many homeowners is their carpets. Even carpets that appear clean can hold up to one pound of dirt per single square yard. Most people have some carpeting in their homes, which means there might be a lot of dirt hidden right under your nose. This kind of hidden dirt and grime can sometimes even cause an unpleasant odor. Considering the importance of first impressions, smelly homes aren't likely to bring potential buyers back.
You might think the only solution to this problem is replacing your carpet. However, you could rent a carpet steamer or shampooer as an alternative.
After spending time cleaning your carpets, it's time to move onto your home's walls and ceilings. While inspecting these areas of your home, you'll probably find more than a few scuffs and scratches. You don't need to spend money hiring professional painters or waste time mulling over which paint colors to choose. Save yourself time and money by painting all the rooms in your home one color. It might take a bit of extra time, but it will save your sanity and your wallet. Experts recommend choosing lighter colors and sticking with this choice for each room in your home.
Clear Out the Clutter
If you're getting ready to place your home on the market, it's time to start removing clutter. People looking for homes want to imagine their lives in their dream property. With that in mind, it's difficult for people to imagine living a home that's filled with your personal belongings. Instead, make sure that your home is an open space.
Don't let the thought of uncluttering your home get you down. Why not use this time as a way to make a little extra money? Use this time to look through your home for items you can sell. If you're not in the mood to sell what you don't want, think about giving these items away to a local charity. Even moving your extra things to a storage unit could be helpful.
After deciding which items you're going to sell or donate, it's time to start packing up a little early. Experts recommend packing away all non-essential items in your home. Not only will this make moving day easier, but it also gets rid of the clutter that potential buyers don't want to see.
Rearrange Your Furniture
While preparing to sell your home, it's a good idea to do a bit of rearranging. By rearranging your furniture, you can give each room in your home a completely new look
Most people find it understandably difficult to move furniture by themselves. Also, moving on a budget should never mean taking on the risk of injuring yourself. To avoid injuring yourself, think about contacting a few strong friends or family members for help. By doing this, you'll avoid spending money on professional movers.
You can also use this as a time to remove pieces of furniture that have become eyesores. Removing furniture from rooms helps makes them appear larger. This technique works especially well for smaller rooms in your home.
With that said, you might encounter furniture that you don't know what to do with. If you want certain furniture out of your home, but don't want it gone forever, consider a short-term storage unit lease. If it makes your home look more open to buyers, again, it's worth leasing a storage unit for a few months.
Have Your Septic Tank Cleaned
Research shows that 25% of homes in the United States depend on a septic system for waste disposal purposes. Before placing your property up for sale, it's important to schedule a septic system inspection. Scheduling an inspection allows a professional to inspect and drain your home's septic tank. Having your septic tank drained by a professional helps to ensure this item continues working properly. If not drained, septic tanks can begin overflowing with waste. After this happens, household waste has nowhere else to go but above the ground. Needless to say, this won't make a good impression on anyone thinking about purchasing your home.
Beautify Your Lawn
Before anyone enters your home, they're going to see the outside of your property. This is the perfect time to increase your home's curb appeal. However, you might be unwilling to pay professional landscapers to solve this problem.
To begin beautifying your yard, give your lawn a fresh mow. This shows potential buyers you care about the appearance of your yard. Also, think about making your yard look even better by planting flowers. Even a few small window boxes can make a big difference.
You don't have to be a professional gardener to have a great looking yard. If you don't have a green thumb, there are plenty of plants that don't require lots of maintenance. A few low-maintenance plants include forsythias, periwinkle, and gold thread cypress.
While making your lawn look beautiful, it's also important to focus on your home's front porch. Before selling your home, take care of small concerns in this area. This means purchasing new house address numbers, cleaning up your mailbox and replacing any burnt-out lightbulbs.
If all of these tips make you feel a little overwhelmed, don't panic. About 50% of homes listed in the D.C. Metro market did not sell the first time they were listed. But at the end of the day, selling your home on a budget is achievable. The key to achieving this goal is making your budget work for you by using what you have!