Ginni Thomas Linked To Anti-Abortion Groups That Sought To Influence Justices
@alexvhenderson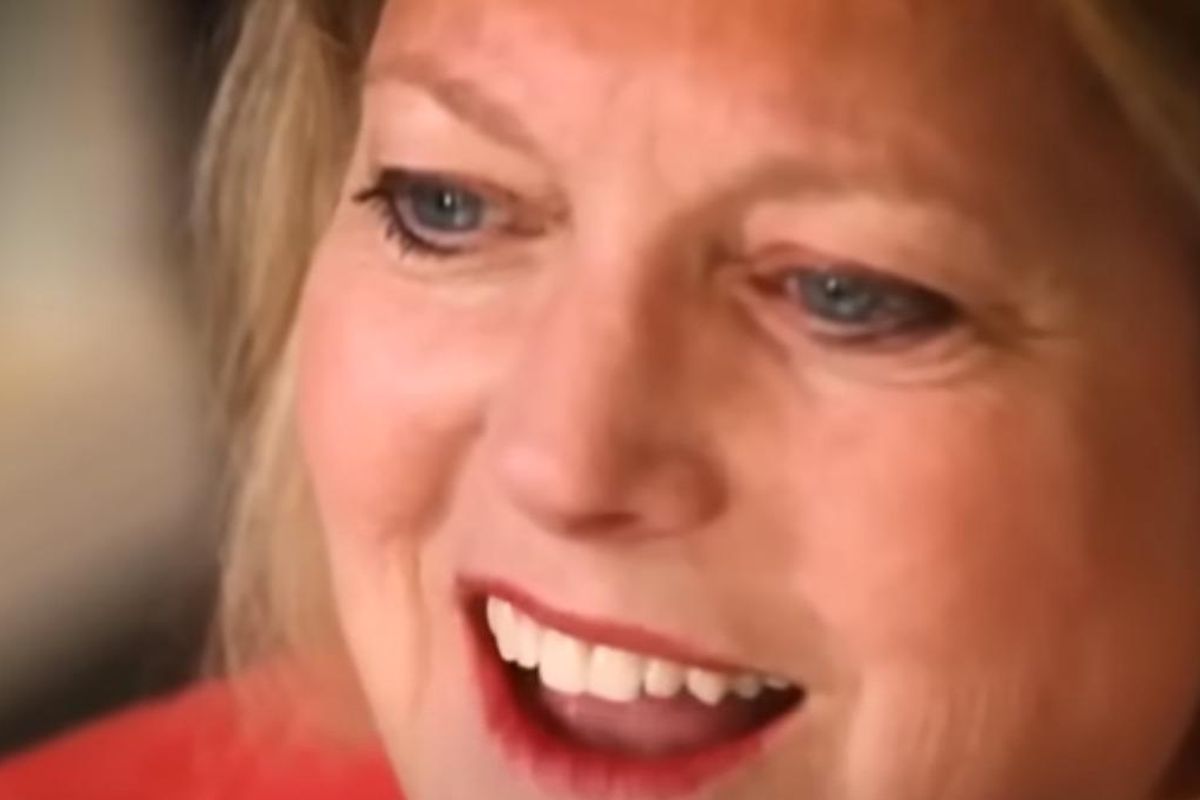 Youtube Screenshot
Rep. Alexandria Ocasio-Cortez of New York City hasn't been shy about calling for U.S. Supreme Court Justice Clarence Thomas to either be impeached or resign, arguing that the activism of his wife — far-right MAGA Republican and conspiracy theorist Ginni Thomas — presents a major conflict of interest. After the 2020 presidential election, Ginni Thomas was heavily involved in MAGA efforts to get the election results overturned and promoted the Big Lie in a series of text exchanges with Mark Meadows (who served as White House chief of staff under President Donald Trump). Justice Thomas, AOC has argued, has no business serving on the High Court in light of his wife's unwillingness to accept democratic election results.
Another conflict of interest for Justice Thomas, according to abortion rights activists, is his wife's extensive involvement in the anti-abortion movement. That involvement goes way beyond attending or helping to organize anti-abortion rallies. In an article published by The Guardian on September 9, journalist Ed Pilkington reports that Ginni Thomas was extensively involved in lobbying efforts to get the High Court to overturn Roe v. Wade.
On June 24, those lobbyists got their way when the High Court's radical-right majority overturned Roe v. Wade with its ruling in Dobbs v. Jackson Women's Health Organization. Clarence Thomas was one of the Republican-appointed justices who voted to overturn Roe, along with Samuel Alito and all three of Trump's High Court appointees: Brett Kavanaugh, Neil Gorsuch and Amy Coney Barrett.
"Ginni Thomas, the self-styled 'culture warrior' and extreme right-wing activist, has links to more than half of the anti-abortion groups and individuals who lobbied her husband Clarence Thomas and his fellow U.S. Supreme Court justices ahead of their historic decision to eradicate a woman's right to terminate a pregnancy," Pilkington reports. "A new analysis of the written legal arguments, or 'amicus briefs,' used to lobby the justices as they deliberated over abortion underlines the extent to which Clarence Thomas' wife was intertwined with this vast pressure campaign. The survey found that 51 percent of the parties who filed amicus briefs calling for an end to a federal abortion right have political connections to Ginni Thomas, raising concerns about a possible conflict of interest at the highest levels of the U.S. judiciary."
Pilkington notes that Dobbs v. Jackson Women's Health Organization "attracted an almost unprecedented 130 amicus briefs from both sides of the legal argument." The analysis of those amicus briefs was carried out by the group Advance Democracy, Inc. and shared with The Guardian.
"Of those, 74 were filed in favor of overturning the right to an abortion, enshrined in 1973 in Roe v Wade," according to Pilkington. "In turn, the new analysis shows that 38 of the 74 anti-abortion amicus briefs — 51 percent — were produced by entities and individuals with links to Ginni Thomas. They included right-wing groups, religious interests, prominent conservative individuals and lawyers…. The revelation that there is substantial overlap between Ginni Thomas and the anti-abortion lobbying effort focused on her husband and the other conservative justices will intensify the growing sense of unease surrounding her hyper-energetic conservative activism."
Pilkington continues, "In recent years, she has placed herself in the thick of some of the most bitterly contested political controversies that have come — or could come — before the Court…. Thomas has been dubbed a 'radical insurrectionist' for her role in backing Trump's attempt to subvert the 2020 presidential election. Yet her husband has refused to recuse himself from cases relating to the insurrection, including one in January in which he became the only justice to dissent in an 8-1 decision over allowing hundreds of documents held by the National Archives to be reviewed by the House committee investigating the January 6 storming of the U.S. Capitol."
Melissa Murray, a New York law University law professor and co-host of the Supreme Court-related podcast "Strict Scrutiny," believes that there is a major conflict of interest where the Thomases are concerned.
Murray told The Guardian, "The Thomases are normalizing the prospect of too close an association between the Supreme Court and those who litigate before it. This isn't the first time that Mrs. Thomas has had dealings with those who come before the Court and seek her husband's vote."
When the Dobbs ruling was handed down, Justice Thomas urged the High Court to "reconsider" rulings that offered protections for contraception and gay rights — and the cases he specifically mentioned were 1965's Griswold v. Connecticut, 2003's Lawrence v. Texas and 2015's Obergefell v. Hodges.
"Ginni Thomas' ties with groups responsible for the whirlwind lobbying campaign over abortion could have serious ramifications in future cases that come before the Court," Pilkington notes. "Clarence Thomas made it clear, in his concurring opinion in Dobbs, that he intends to use exactly the same arguments that were deployed in overthrowing Roe v. Wade to challenge the constitutional right to same-sex marriage, same-sex relations and contraception. Many of the interests to which Ginni Thomas was connected who filed anti-abortion amicus briefs have a parallel track record of anti-LGBT agitating."
Reprinted with permission from Alternet.