Giuliani Gaffe Again Implicates Trump In Possible Crimes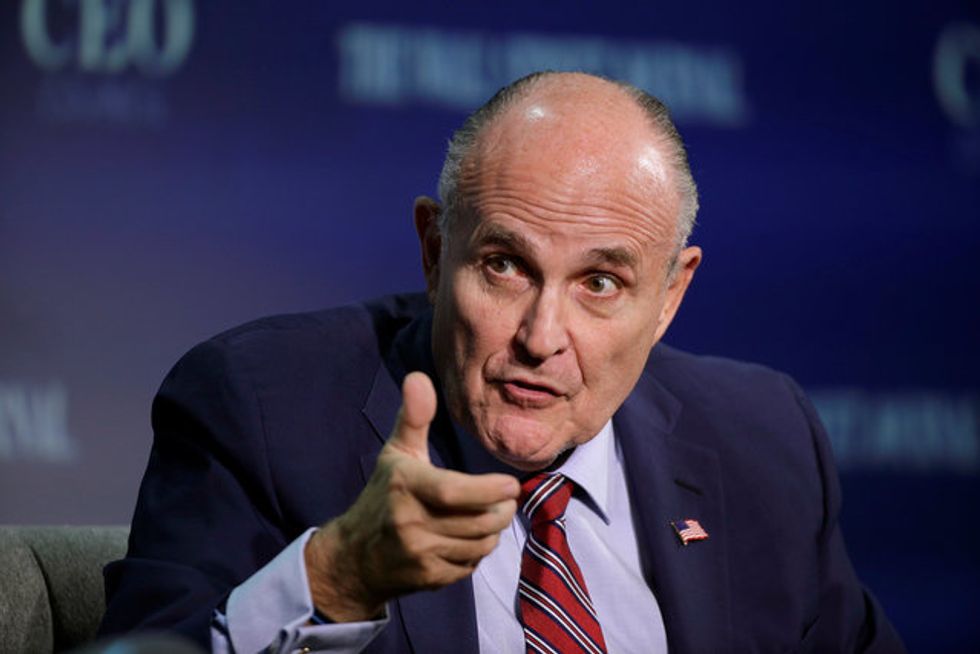 Reprinted with permission from AlterNet.
President Donald Trump's lawyer Rudy Giuliani has the odd habit of seeming to implicate his own client in serious crimes.
This habit was evident when he first appeared on Fox News representing the president when he said Trump "funneled" an undisclosed hush money payment through his law firm. But as lawyer Steven Brill explained Wednesday on MSNBC, he appears to have just implicated the Trump campaign in a potentially more perilous case of Russian collusion.
Discussing Trump's use of stolen e-mails against Hillary Clinton during the 2016 with HuffPost, Giuliani insisted that this didn't constitute "colluding" with the Russians, before changing his tactic.
"OK, and if it is, it isn't illegal… It was sort of like a gift," he told the outlet. "And you're not involved in the illegality of getting it."
Brill pointed out on "The Beat" with host Ari Melber that, in fact, this seems to be a damning admission.
"He's basically admitting that they took something of value from a foreign entity," Brill said. "That's what the law says you can't do."
Indeed, campaign finance law says very clearly: "No person shall knowingly solicit, accept, or receive from a foreign national any contribution or donation" which includes a "donation of money or other thing of value." Calling the stolen emails a "gift" seems to make it very clear that it fits this definition.
Watch the clip below:
Giuliani is "basically admitting that [the Trump campaign] took something of value from a foreign entity" which is "a violation of the law" – @StevenBrillpic.twitter.com/41AkNV5VxE

— TheBeat w/Ari Melber (@TheBeatWithAri) May 23, 2018
Cody Fenwick is a reporter and editor. Follow him on Twitter @codytfenwick.