GM Recalls 1.5 Million Vehicles For Air Bag, Fire Risks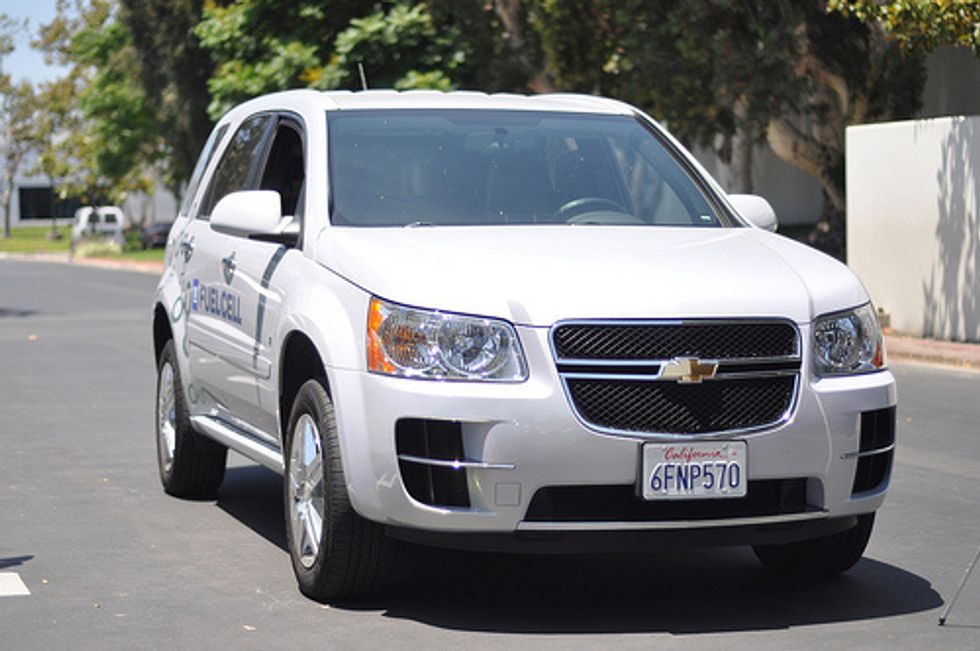 By Greg Gardner, Detroit Free Press
DETROIT — General Motors Co. on Monday issued three new recalls separate from the controversial action of recalling 1.6 million small cars that may have defective ignition switches, the company said.
"I asked our team to redouble our efforts on our pending product reviews, bring them forward and resolve them quickly," GM CEO Mary Barra said. "That is what today's GM is all about."
The new recalls cover the following models:
About 303,000 Chevrolet Express and GMC Savana from model years 2009-2014 that will receive new material on the instrument panel to meet federal standards for protecting unbelted passengers;
About 63,900 Cadillac XTS models from 2013 and 2014 to be repaired to prevent possible brake booster corrosion that may result in overheating and possibly fires;
About 1.18 million 2008-2009 and all 2010-2013 Buick Enclaves and GMC Acadias, some 2009 and all 2010-2013 Chevrolet Traverses, and some 2008-2009 and all 2010 Saturn Outlooks to repair the wiring harness of seat-mounted side air bags.
GM expects to take a charge of approximately $300 million in the first quarter, primarily for the cost of the repairs for the three safety actions and the previously announced ignition switch recall.
The automaker is facing four investigations over the timeliness of its reporting to federal safety regulators reports of crashes or deaths that may have been caused by defective ignition switches on 2005-07 Chevrolet Cobalts and Pontiac G5s; 2003-07 Saturn Ions; and 2006-07 Chevrolet HHR SUVs and Pontiac Solstice and Saturn Sky sports cars. Those recalls were announced in late February.
The midsize crossovers in Monday's recalls — the Enclave, Acadia, Traverse and Outlook — are equipped with a "service air bag" warning light on the instrument cluster. Drivers who ignore the light for a certain period will effectively disable the side-impact restraint system, including seat-mounted side air bags, front center air bag and seat belt pretensioners.
Express and Savana full-size vans weighing 10,000 pounds or less do not comply with a head-impact requirement for unrestrained occupants, requiring a rework of the passenger instrument panel material.
In the XTS sedan, a plug in the brake booster pump relay can become dislodged, which could allow corrosive elements to enter the connector and form a low-resistance short that could lead to overheating, melting of plastic components and a possible engine compartment fire.
Unsold vehicles will not be delivered until development of the solution has been completed and parts are available, GM said, and repairs will be made at no charge to customers.
GM said it is aware of two engine compartment fires in unsold vehicles at dealerships and two cases of melted components.
"Today's announcement underscores the focus we're putting on the safety and peace of mind of our customers. We are conducting an intense review of our internal processes and will have more developments to announce as we move forward," Barra said.
Photo: Siemens PLM Software via Flickr