GOP Blocks Investigation Of Chaplain's Firing By Ryan
@EricBoehlert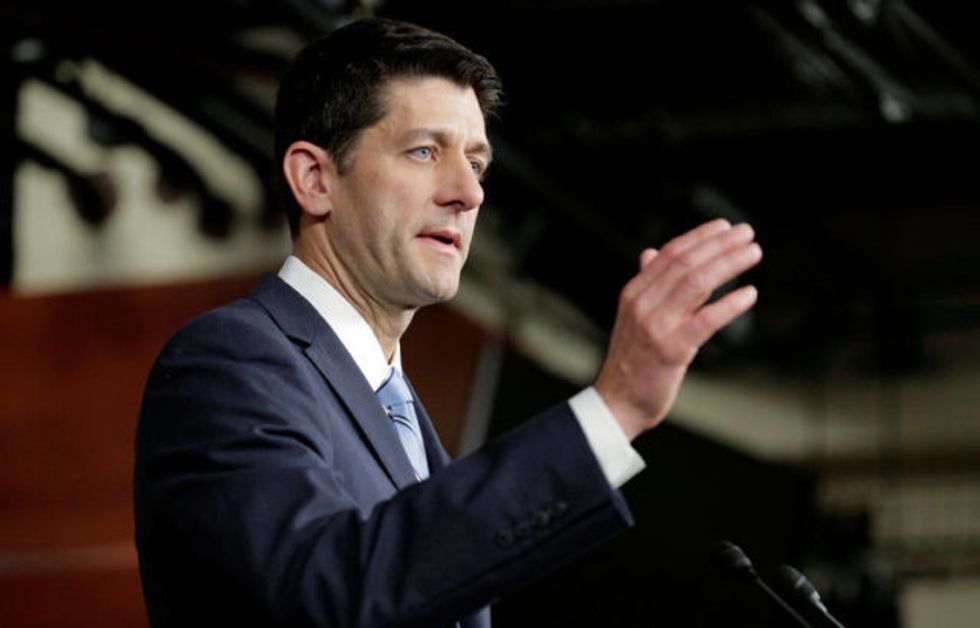 Reprinted with permission from Shareblue.com
Despite bipartisan outcry, Republican House members voted Friday to block the call for an investigation into the bizarre and unprecedented forced resignation of House chaplain Patrick Conroy by Speaker Paul Ryan.
Ryan's only vague reason for the move, which he offered after news of the forced resignation broke, is because, he says, some members felt their "pastoral needs" weren't being met. But there is widespread feeling within Congress that Conroy, a Jesuit priest who leads the chamber in prayer, is being removed because he has emphasized equity in his work during the age of Trump.
A senior Democratic leadership aide told Shareblue Media Conroy was "pushed out because he was praying for justice and fairness."
In a statement, House Minority Leader Nancy Pelosi disputed the claim that Conroy failed to meet the needs of House members.
"Father Pat Conroy's service for the last seven years has been a blessing of grace and dignity to the House of Representatives. He has ministered to the needs of Members of the Congress, regardless of party," she said.
"During Father Conroy's entire service, I've never received a complaint from our Members about him pastoring to the needs of the House."
On Friday, House Democratic Caucus Chairman Joseph Crowley offered up a privileged resolution to establish a six-person select committee to look into Conroy's firing. The resolution was defeated by a vote of 215-171 with three Republicans voting present.
Last November, when the House was voting on a GOP tax giveaway to billionaires and corporations, Conroy reportedly triggered Republican ire when he urged compassion.
"As legislation on taxes continues to be debated this week and next, may all Members be mindful that the institutions and structures of our great nation guarantee the opportunities that have allowed some to achieve great success, while others continue to struggle," Conroy said during the daily prayer.
Soon after that, "A [Ryan] staffer came down and said, 'We are upset with this prayer; you are getting too political,'" Conroy told the New York Times. The next time he saw Ryan, the speaker told him, "Padre, you just got to stay out of politics."
This month, Ryan's chief of staff told Conroy the speaker wanted him to resign. In an April 15 letter he wrote to Ryan, Conroy announced, "As you have requested, I hereby offer my resignation as the 60th Chaplain of the United States House of Representatives."
Conroy officially exits next month. He has served in the post since 2011 when former Republican Speaker of the House John Boehner nominated him.
Democrats aren't the only ones furious by Ryan's heavy-handed move to drive Conroy out.
"I'm very upset," said Republican Rep. Walter Jones from North Carolina. "If this is true about the prayer, and we have freedom of religion in America, how about freedom of religion on the floor of the House?"