GOP Congressman: I'm 'Too Busy' To Help 9/11 Survivors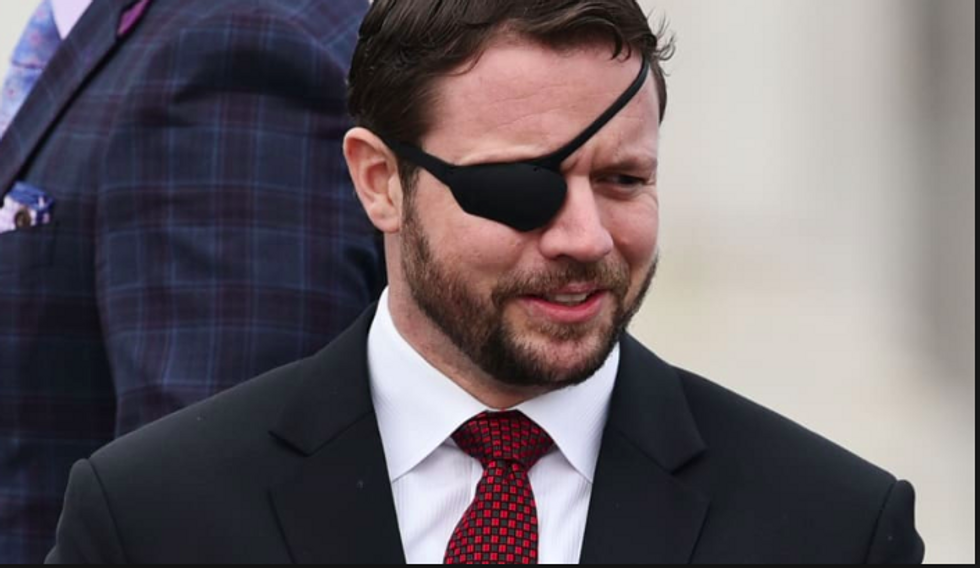 Rep. Dan Crenshaw (R-TX) reportedly told a New York City firefighter who survived the 9/11 attacks that he was too busy to listen to concerns about helping victims of the worst terrorist attack in American history.
"He really didn't want to talk to us," Rob Serra, told the NY Daily News about his encounter with the recently elected Republican. The firefighter told the paper Crenshaw said he was "too busy" to speak.
When Serra approached Crenshaw about renewing the 9/11 Victim Compensation Fund during a visit to Capitol Hill in March, "He said he didn't have any information and that his staff would take care of it."
The compensation fund has recently had to cut its payouts to first responders and others who were hurt in the attacks, and needs Congress to authorize more money for its ongoing operation.
A total of 81,404 Americans rely on the fund, including 375 Texas residents.
Despite his callous stance, Crenshaw recently tried to use 9/11 as a political weapon.
Echoing right-wing media outlets like Fox News, Crenshaw falsely alleged that Rep. Ilhan Omar (D-MN) had insulted the memory of 9/11. Omar was pointing out that Muslims had unfairly come under fire after the attack, thanks to religious bigotry. But conservatives twisted her words — as they repeatedly have.
"First Member of Congress to ever describe terrorists who killed thousands of Americans on 9/11 as 'some people who did something.' Unbelievable," Crenshaw wrote, smearing the congresswoman.
Noting his disingenuous attack and the manner in which he dismissed 9/11 survivors, Rep. Alexandria Ocasio-Cortez (D-NY) called out Crenshaw.
"You refuse to cosponsor the 9/11 Victim's Compensation Fund, yet have the audacity to drum resentment towards Ilhan w/completely out-of-context quotes," she wrote. "In 2018, right-wing extremists were behind almost ALL US domestic terrorist killings. Why don't you go do something about that?"
When he had a chance to help 9/11 survivors, Crenshaw punted. Then he chose to invoke the attacks as a weak way to attack a Democrat as part of the wide-ranging conservative campaign against Democratic women of color.
The attack is even more virulent considering Crenshaw's past as an administrator for a racist Facebook page.
But he was called out on his cynical actions and the disingenuous thinking behind his actions was exposed for all to see.
Published with permission of The American Independent.