GOP Pastor In Congress Would Eliminate Peace Corps, International Assistance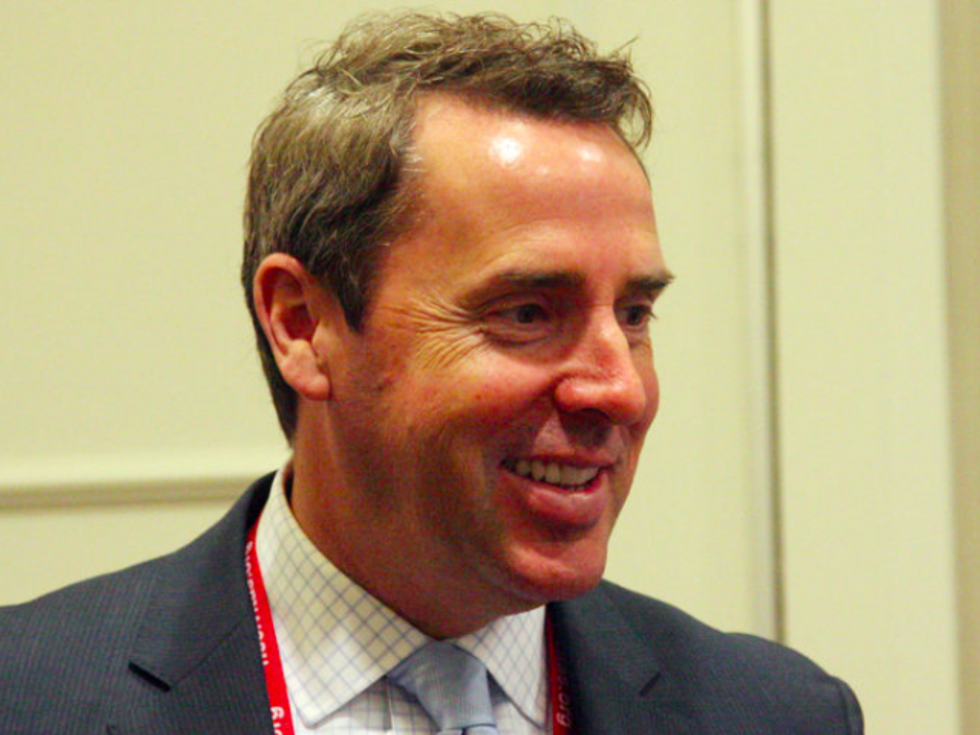 Rep. Mark Walker (R-NC) is seeking to eliminate all funding for the Peace Corps and other international programs. On Wednesday, Walker introduced an amendment to a spending bill that would eliminate $19 billion in international assistance and reallocate all the funding.
Rep. Nita Lowey (D-NY), who chairs the House Appropriations Committee, took to the floor to oppose the draconian measure.
Walker's measure would entirely eliminate federal funding "to 14.7 million people receiving life-saving HIV treatment, including 700,000 children, 70 million children learning to read with U.S. assistance, 6.5 million refugees displaced by conflicts or natural disasters, and 7,200 Peace Corps volunteers serving as excellent representatives of the United States," Lowey said.
"How are these cuts in our national interest?" Lowey asked before recommending all her colleagues vote against the measure.
The Peace Corps was established by President John F. Kennedy in 1961 as an opportunity for volunteers to bring assistance throughout the developing world. Since it began, more than 220,000 Americans have served, working on issues such as reducing malaria, fighting the spread of HIV, and reducing global hunger by improving agricultural outputs.
The National Peace Corps Association (NCPA), a group formed to advocate for the program, raised the alarm about Walker's amendment on their Facebook page, troubled at the prospect of seeing the program lose all federal funding.
Walker, a Southern Baptist pastor who chairs the Republican Study Committee, is not alone among Republicans who seek to cut back on the Peace Corps. In Trump's 2018 budget, he recommended cutting its budget by $12 million. Trump's plan was "the largest proposed cut to the Peace Corps by a president in over 40 years," according to the NCPA.
Trump and Republicans are not strangers to slashing the budgets of wildly popular programs. Earlier in 2019, Trump proposed — and Education Secretary Betsy DeVos defended — massive cuts to the Special Olympics program.
After sustained public outcry, Trump eventually relented on proposed cuts.
Members of the House are scheduled to vote on Tuesday, June 18, on Walker's Peace Corps amendment.
Published with permission of The American Independent.