GOP Quits Talks Over Russian Hacking And Election Ethics
@EricBoehlert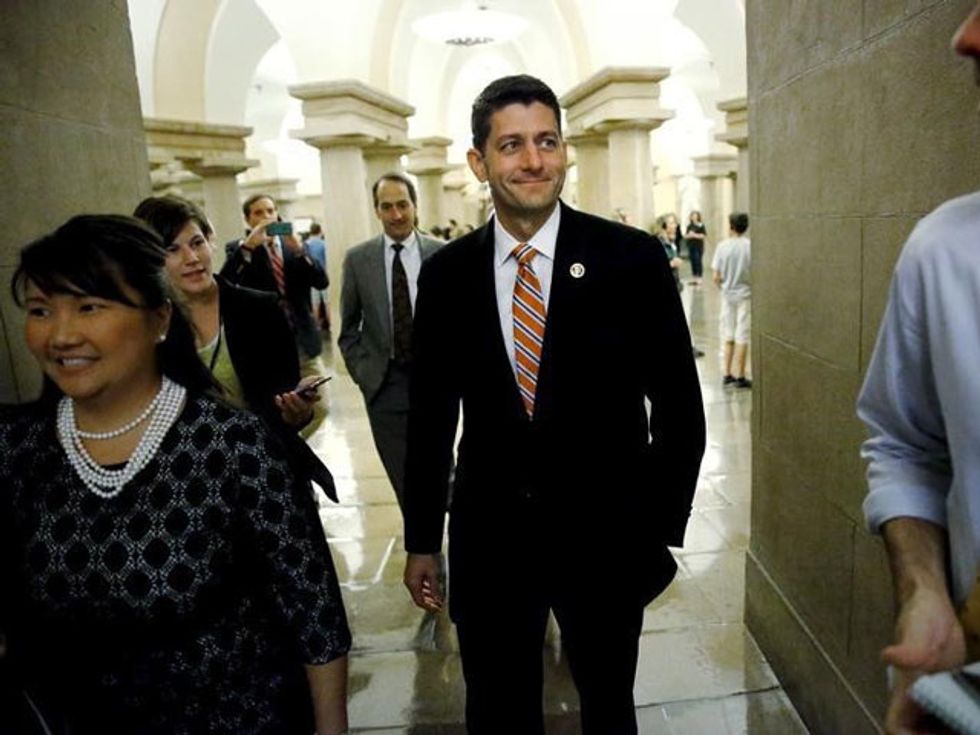 Reprinted with permission from Shareblue.
Republicans blew up long-running negotiations with Democrats this week, after both sides worked quietly for months to come to a bipartisan agreement not to use hacked or stolen information in the upcoming campaign season.
In a proposal that had been on the table, both parties agreed not to help any hacking efforts and not to search out hacked or stolen materials, and they also agreed to report any contacts with foreign operatives to law enforcement.
The GOP's decision to abruptly end talks "only fed the complaint by Democrats that Republican lawmakers have resisted bridging partisan divisions in the two years since Russia began its brazen attack on the American political system," the New York Times reported.
Just last month Republicans scuttled a bipartisan effort to protect American elections against interference.
Once viewed as a rare bipartisan bill that was sure to pass Congress, the White House suddenly signaled to Republicans that it opposed the Secure Elections Act.
In the meantime, Trump himself refuses to consistently concede that Russian operatives attacked U.S. elections in 2016 and worked diligently to make sure he won.
Taken together, a portrait emerges of a party-wide effort by Republicans to do as little as possible to deal with the threat of Russian hacking, even as Americans prepare go to the polls in less than three months.
Republicans in general seem to have completely abandoned any ethical guidelines in terms of what kind of sensitive information they're willing to use to target their Democratic opponents.
What's so dangerous about Republicans walking away from a potential agreement over hacked materials in 2018, is that so many Congressional races were targeted by Russian hackers in 2016.
While much of the media attention that year was focused on the hack of Hillary Clinton's campaign, the Russia hacking collective known as Gucifer 2.0 also worked hard to distribute documents it had stolen from the Democratic Congressional Campaign Committee.
The move was done in an effort to help Republicans try to win House races in Florida, Pennsylvania, New Hampshire, Ohio, Illinois and North Carolina.
Today, Matt Gorman, spokesman for the National Republican Congressional Committee insists House Republicans "are not seeking hacked materials. We don't want hacked materials. We have no intention of using hacked materials."
But in 2016 they did, and Speaker Paul Ryan approved of the dirty tactics.
"By October, the Congressional Leadership Fund, a 'super PAC' tied to Mr. Ryan, had used the stolen material in another advertisement," the Times reported.
Ryan's desperate move came after House Minority Leader Nancy Pelosi wrote him a letter, beseeching Republicans not to team up with Russian hackers during the U.S. campaign season.
Today, Republicans once again appear to be leaving open the door to teaming up with Russians in 2018.
Published with permission of The American Independent.