Gov. Cuomo: HHS Won't Reveal Locations Of Migrant Children
@EricBoehlert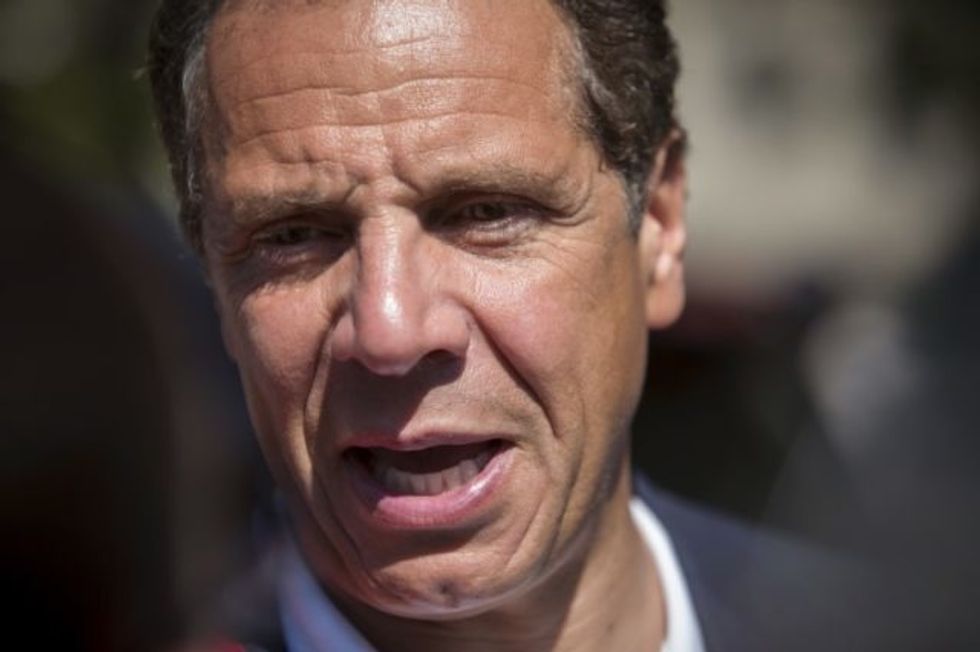 Reprinted with permission from Shareblue.
Family separation in the U.S., Trump's man-made humanitarian crisis, is being complicated by the fact the government won't even tell local officials which of those children have been shipped to their states.
"HHS won't tell us where they put the children, which is just unconscionable to me," New York Gov. Andrew Cuomo told MSNBC on Friday. "The mission of HHS is to protect children."
Instead, New York is getting the runaround from HHS, even though the state is offering to provide mental health services to the separated children who have been sent to facilities in the state.
"I'm offering state assistance at no cost to help these traumatized children, and they won't even tell us where they are."
More than 2,300 children have been taken from their parents as part of Trump's "zero tolerance" agenda. At least 700 of them have been sent to New York in recent weeks because, as Cuomo told MSNBC, the state has such a large foster care system. But Cuomo says there's been a government "gag order" put in place.
In truth, there is little chance that the children will be reunited with their parents in the U.S, says Cuomo. That's because if the parents remain at detention centers, legally the children cannot be turned over to them.
Instead, if the separated children have extended family members already in the United States (aunts, uncles, etc) it's possible they might be willing to take the children in.
"The whole situation is chaotic," stressed Cuomo. "And when they talk about reunification, they're not really talking about reunification with the parents, they're talking about extended family members."
Cuomo's frustration has been echoed by others with a close-up view of the human tragedy that continues to unfold because of Trump's vindictive streak.
"These mothers and daughters should obviously have never been separated to begin with," Thomas Buser-Clancy, a staff attorney at the ACLU of Texas, told Huffington Post. "But the idea that there is not a plan in place to reunite them, and that it is highly likely some children will never be reunited, is just horrible.
The Associated Press reported on Friday that a "senior administration official" has claimed 500 children have been reunited with family members.
However, lots of senior administration officials have been lying about separating children from their parents for weeks as the scandal has unfolded.
It was just five days ago that Trump's head of Homeland Security, Kirstjen Nielsen, actually went on Twitter and claimed the government had no policy of separating families.
Until we see actual proof of these alleged reunifications, the numbers should be disregarded.
In the meantime, Trump and his team are hiding children and keeping them from services they need and deserve.