Government Shutdown Sinks Cuccinelli In Virginia Gubernatorial Race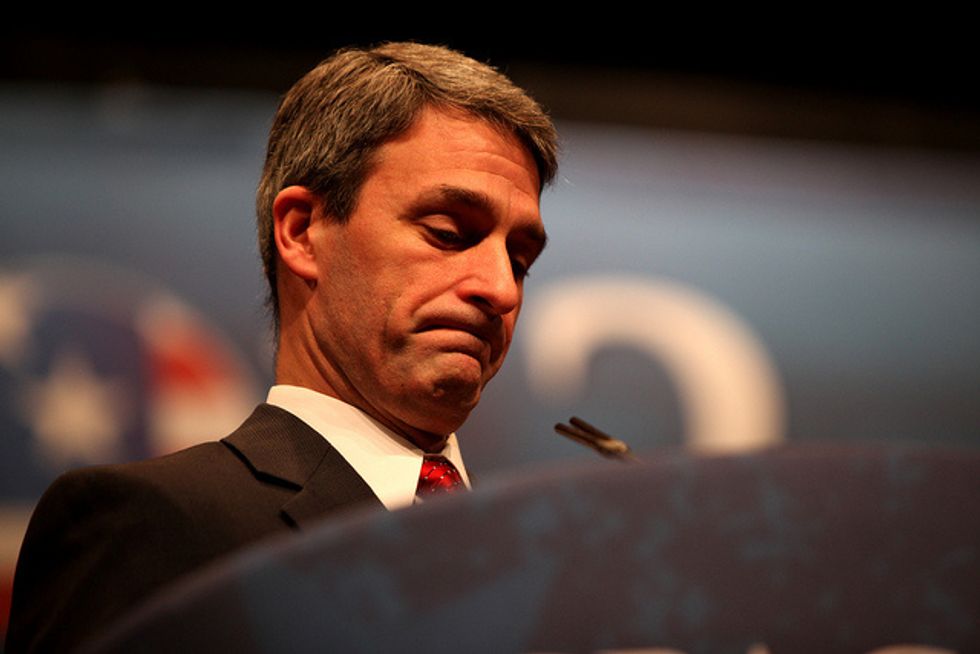 State attorney general and Republican gubernatorial candidate Ken Cuccinelli is slipping further behind Democrat Terry McAuliffe in the Virginia gubernatorial race, according to a new poll.
An NBC4/NBC News/Marist poll released late Thursday finds McAuliffe leading Cuccinelli 46 percent to 38 percent. That lead is 3 points wider than the 43 to 38 percent lead that McAuliffe held a month ago, before the government shutdown.
The shutdown put Cuccinelli, a well-known Tea Party ally, at a major disadvantage in a state where hundreds of thousands of federal workers were furloughed — 54 percent of Virginia voters blame Republicans for the crisis, according to the poll.
Of the surveyed voters, 38 percent say the shutdown will have a major impact on their vote, while 21 percent say it will have a "minor" impact. Among voters who said the shutdown will have a major impact, McAuliffe leads Cuccinelli 55 percent to 27 percent. McAuliffe is also favored, by 52 percent to 33 percent, by Virginians who say it will have a minor impact on their vote. Cuccinelli leads those who feel "the government shutdown is not an issue" by 49 percent to 36 percent.
Since the government shutdown, Cuccinelli has tried to distance himself from the Tea Party. But after attending a dinner at which Tea Party hero and shutdown leader Ted Cruz (R-TX) served as keynote speaker, the Republican found it a very difficult task.
McAuliffe criticized Cuccinelli for not using the dinner to "stand up for Virginia jobs, to tell the Texas senator [Cruz] to stop hurting Virginia's economy."
The Republican candidate claimed that he "urged" Cruz to back off the shutdown, and said he would not have "handled the federal budget the same way."
Still, he cannot shake the Tea Party ties that are bringing him down. Cuccinelli is now viewed negatively by 54 percent of voters, up 5 points from a month ago. McAuliffe's negative rating is also up 7 points from last month, at 43 percent – no surprise in a race defined by nasty and harsh attacks from both sides.
"When you have a majority viewing you negatively, it's hard to win an election. It's not that McAuliffe has closed the deal, it's that he's the lesser of two evils," says Barbara Carvalho, who helped conduct the poll.
The poll, conducted from October 13-15, surveyed 1,082 registered voters (with a margin of error +/- 3 percent) and 596 likely voters (with a margin of error +/- 4 percent).
Photo: Gage Skidmore via Flickr