While Abbott Traffics Migrants, Texas Electric Grid Freezes Again
@alexvhenderson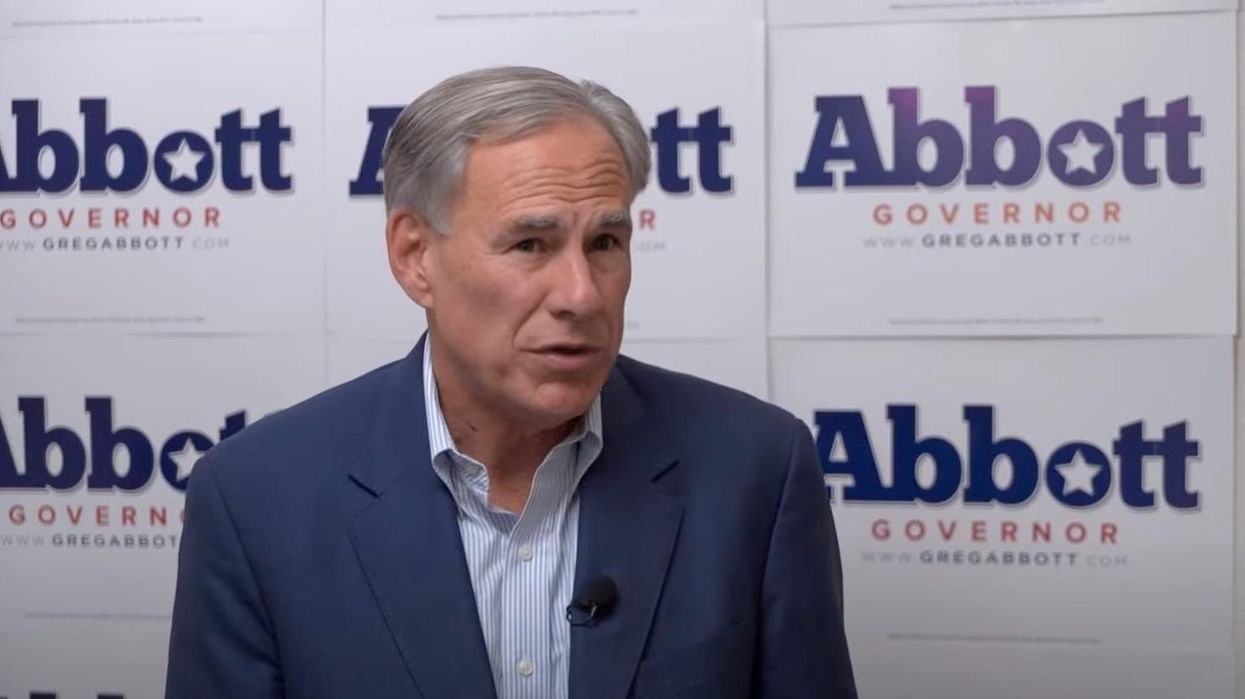 Youtube Screenshot
Before and on Christmas Day 2022, much of the United States suffered extreme weather — from record snowfall and blizzard conditions in Buffalo to severe cold in Colorado and Kansas. Temperatures fell to 9F in Atlanta, 8F in New York City and 12F in Washington, D.C. Thousands of flights had to be canceled, and weather-related fatalities occurred everywhere from upstate New York to Tennessee.
Texas suffered effects from the weather as well, bringing back memories of the February 2021 blackout and once again reminding Texans of the vulnerability of their energy grid.
On Christmas Day, Newsweek's Fatma Khaled reported, "Texas Gov. Greg Abbott is facing a grid 'emergency' this holiday weekend due to an electric energy shortage as an arctic blast causes failures at power plants in the state. The U.S. Department of Energy (DOE) on Friday, (December 23) declared that an emergency exists in Texas 'due to a shortage of electric energy, a shortage of facilities for the generation of electric energy, and other causes.'"
On December 23, according to Khaled, the Electric Reliability Council of Texas (ERCOT) "requested" an "emergency order" that it be allowed to "exceed the usual federal air quality restrictions" that day because of the weather and the energy demands it was facing.
In February 2021, Texas suffered a major crisis when it experienced unusually cold weather and a widespread blackout occurred — leaving millions of Texans without heat or electricity during freezing temperatures. Fox News' Tucker Carlson and other far-right media pundits claimed that green energy caused the blackout because it couldn't handle the colder weather, which was nonsense; the vast majority of Texas' energy comes from fossil fuels, not green energy.
Moreover, Scandinavian countries that typically get much colder than Texas during the winter months use green energy extensively without any problem. Texas' problem in 2021, rather, was that its power grid had not been properly winterized. Former Rep. Beto O'Rourke, Texas' 2022 Democratic gubernatorial nominee, sounded the alarm about Texas' energy problems during his campaign and stressed that GOP incumbent Abbott was dropping the ball; regardless, Abbott was reelected, defeating O'Rourke by 11 percent.
Khaled reported that on December 23, "Reliant Energy, which serves over 1.5 million Texans, urged its customers to reduce their energy usage by limiting the use of large appliances. Temperatures in some parts of Texas reached a low of 1 degree by Thursday night, according to the National Weather Service (NWS). Meanwhile, wind gusts reached up to 40 miles per hour in areas in North Texas, The Texas Tribune reported."
Khaled added, "Many Texans experienced power outages on Friday amid strong winds and the brutally cold temperatures, with more than 77,000 customers losing power, according to PowerOutage.us. As of Sunday afternoon, a little more than 5000 customers were without power. Still, Texas officials assured residents that the power grid is up and running despite the challenges, and that the grid will not be severely impacted as it was in February 2021 when three severe winter storms and frigid temperatures stressed the grid."
Reprinted with permission from Alternet.