Group Ends Effort To Draft House Speaker Ryan Into Election
@reuters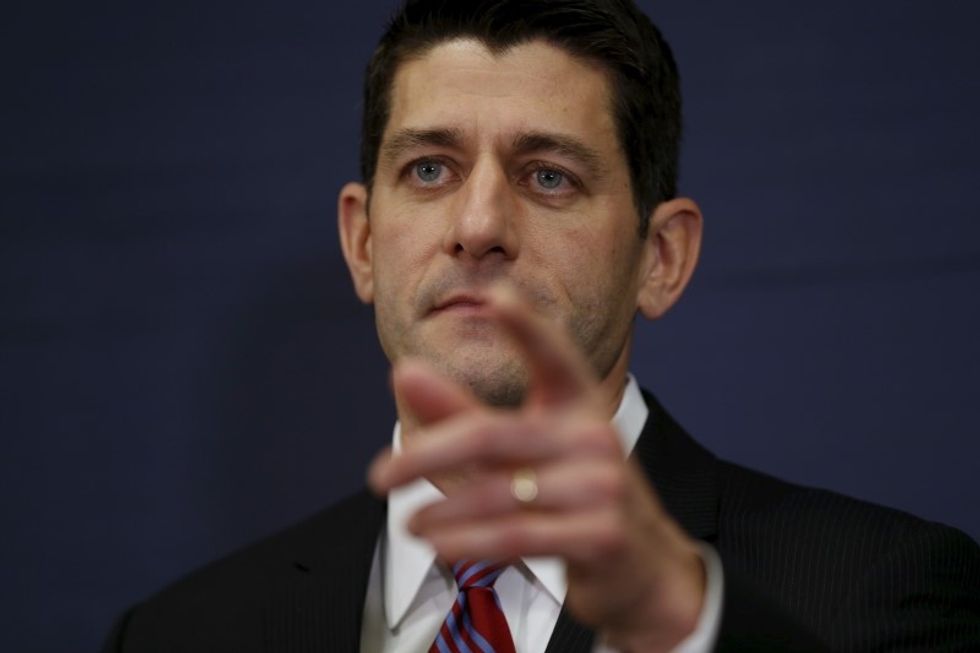 By Susan Cornwell
WASHINGTON (Reuters) – A group that wanted to draft House Speaker Paul Ryan as a Republican presidential candidate is shutting down, a day after Ryan's political operation sent the organization a cease-and-desist letter demanding it halt its campaign.
In a statement on Friday the Committee to Draft Speaker Ryan said it had become "increasingly clear that the Committee's efforts, however well intended, could become an unwanted distraction to the Speaker's current responsibilities."
Ryan, a Wisconsin congressman who was Mitt Romney's vice-presidential running mate on the Republicans' 2012 ticket, has said he does not want to run for president this year and disavowed the Draft Ryan group.
With establishment Republicans desperately searching for a way to stop real estate businessman and former reality TV personality Donald Trump's march toward the party's nomination for the Nov. 8 presidential election, Ryan's name has been mentioned often as an alternative.
But Ryan's political operation, in a letter sent Thursday, told the Draft Ryan group it should not be "misleading people into supporting your organization" and warned of legal risk, saying it believed the group's actions "may constitute fraudulent solicitation of funds."
In its statement Friday, the committee acknowledged that neither Ryan nor his allies had sanctioned the group. "Nor was this, as it was incorrectly described in some media reports, an 'establishment' effort to oppose any candidate currently running for President," the statement said.
The effort had been funded by Earle Mack, a former U.S. ambassador to Finland. Mack had told The New York Times that he would spend up to $1 million on the Draft Ryan committee.
The organization had wanted to advance the idea that if the Republican convention to formally nominate the party's candidate was contested, "the best person to lead our country would be Speaker Paul Ryan," the statement said.
It said the group had received a "resounding response from around the country" and was confident that if it had stayed in operation, it would have surpassed its goal of collecting 1 million signatures on an online petition to draft Ryan.
A spokesman for Ryan said in response to Friday's announcement that Ryan was grateful for Mack's "passion."
"He (Mack) cares deeply about the future of our country. Speaker Ryan does too, and that's why he is focused on advancing a bold policy agenda with his House colleagues to unify our party and turn around our country," the spokesman said.
The Draft Ryan group was only registered with the U.S. Federal Election Commission last week as a Super PAC, an independent political action committee that may raise unlimited sums of money.
(Reporting by Susan Cornwell; Editing by Grant McCool)
Photo: U.S. House Speaker Paul Ryan (R-WI) holds a news conference after a Republican House caucus meeting at the U.S. Capitol in Washington January 6, 2016. REUTERS/Jonathan Ernst