'Far-Right Hack' Barrett Flaunts Political Allegiance To Trump In Viral Photo Op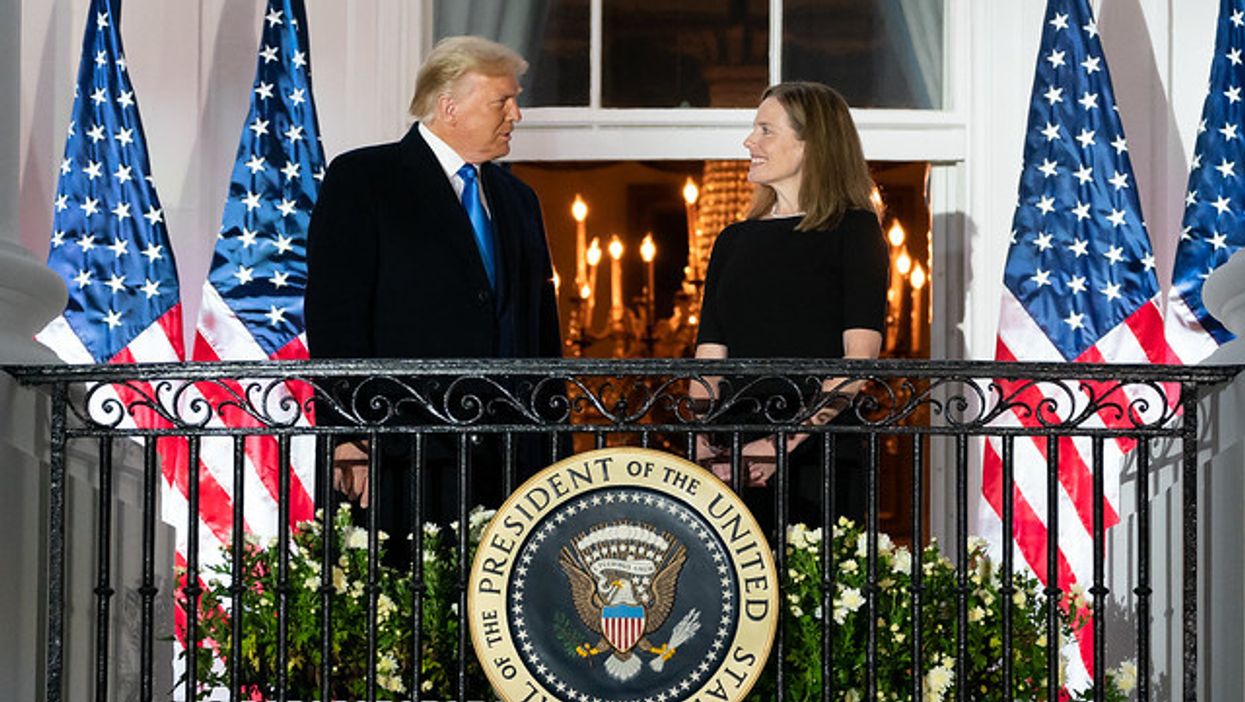 Official White House Photo by Andrea Hanks
Reprinted with permission from Alternet
Minutes after Justice Clarence Thomas swore in Amy Coney Barrett Monday night she stood by the side of President Donald Trump on the White House balcony overlooking the South Lawn where guests – all Republicans – were assembled.
A photo of the moment captured by CBS News White House Correspondent Mark Knoller has gone viral, with many pointing to it as proof of Justice Barrett's fealty to Trump. Others say it shows a lack of judicial independence, and that it was a choice for her to stand by his side – a poor choice calling into question her judgment.
---
Some say it's tantamount to her appearing in a campaign ad for Trump. Indeed, Trump pinned this quickly-produced taxpayer-funded video featuring Justice Barrett to the top of his Twitter feed.
Here's what people are saying about Justice Barrett choosing to stand by align herself with President Trump.