Haley: I Wasn't 'Confused' On Russia Sanctions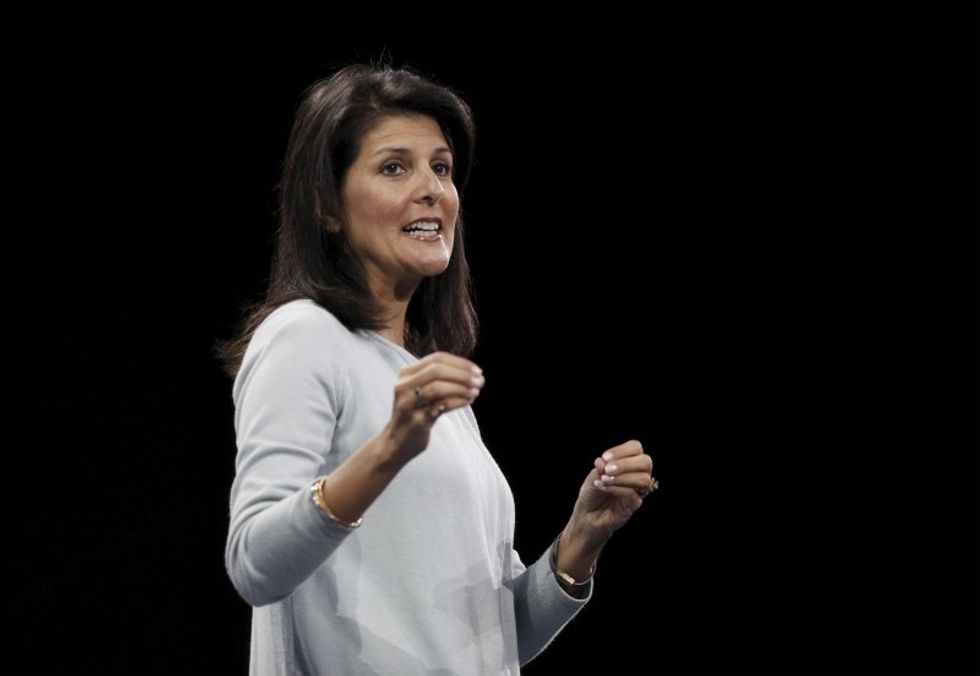 Reprinted with permission from AlterNet.
U.S. Ambassador to the United Nations Nikki Haley is now publicly feuding with the White House after officials told the press she had been "confused" when she announced Sunday that new sanctions against Russia would be revealed Monday.
"With all due respect, I don't get confused," Haley said in a statement to Fox News.
White House officials began telling news outlets that Haley had been "confused" after the administration faced criticism for its shifting position. Haley had said on Sunday that the administration would levy new sanctions against Russia at the beginning of this week for supporting Syrian President Bashar al-Assad and his chemical warfare.
While President Donald Trump's decision to go on the attack in Syria last weekend was seen as a divergence from his excessively friendly stance toward Russia, many believed he was returning to form on Monday when the administration backtracked on the sanctions Haley had announced.
Larry Kudlow, Trump's top economic adviser, told reporters on Tuesday, "She got ahead of the curve."
He continued: "She's a very effective ambassador, but there might have been some momentary confusion about that."
Haley's pointed response leaves the White House facing the same uncomfortable questions it found itself facing on Monday. If Haley wasn't confused when she announced the sanctions on Sunday, what changed such that by Monday, no sanctions were implemented? Why can't the Trump administration develop a coherent and consistent approach toward dealing with Russia?
Cody Fenwick is a reporter and editor. Follow him on Twitter @codytfenwick.