Harold Ramis — Actor, Writer, And Director — Dead At 69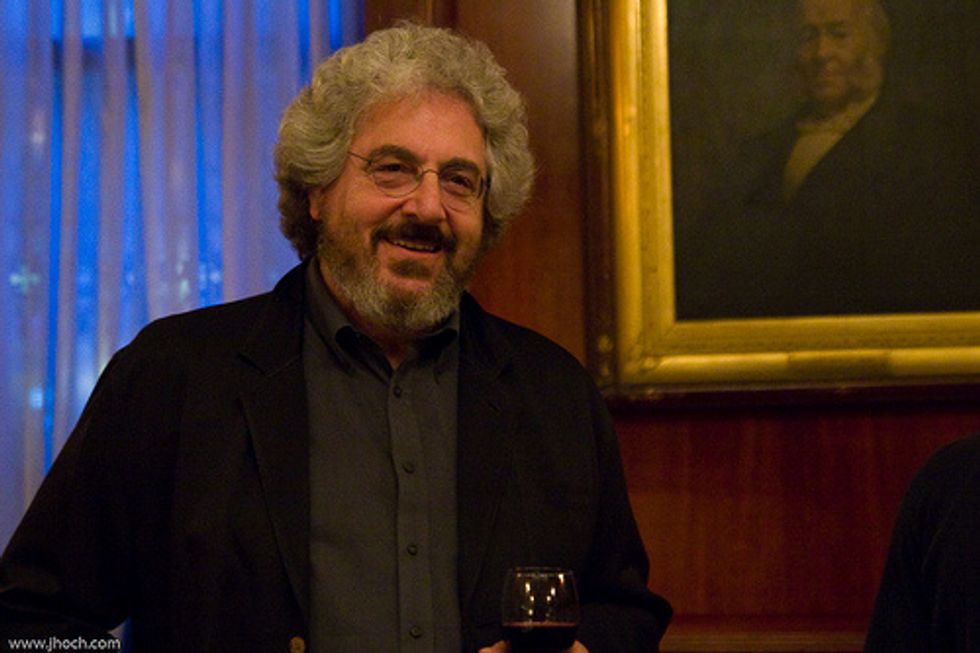 By Mark Caro, Chicago Tribune
CHICAGO — Harold Ramis was one of Hollywood's most successful comedy filmmakers when he moved his family from Los Angeles back to the Chicago area in 1996. His career was still thriving, with "Groundhog Day" acquiring almost instant classic status upon its 1993 release and 1984's "Ghostbusters" ranking among the highest-grossing comedies of all time, but the writer-director wanted to return to the city where he'd launched his career as a Second City performer.
"There's a pride in what I do that other people share because I'm local, which in L.A. is meaningless; no one's local," Ramis said upon the launch of the first movie he directed after his move, the 1999 mobster-in-therapy comedy "Analyze This," another hit. "It's a good thing. I feel like I represent the city in a certain way."
Ramis died early Monday morning after a long illness, according to his wife, Erica Mann Ramis. He was 69.
Ramis' serious health struggles began in May 2010 after he underwent surgery for diverticulitis and suffered complications related to the autoimmune disease. Unable to walk, he spent four months that year at the Mayo Clinic in Rochester, Minn., before continuing work at the Rehabilitation Institute of Chicago.
A year and a half later, Ramis had relearned to walk and was making good progress on his recovery when he suffered a relapse of the vasculitis, from which he never fully recovered, said Laurel Ward, vice president of development at Ramis' Ocean Pictures production company.
Ramis leaves behind a formidable body of work, with writing credits on such enduring comedies as "National Lampoon's Animal House" (which upon its 1978 release launched the film career of John Belushi, a former Second City castmate of Ramis'), "Stripes" (1981) and "Ghostbusters" (in which Ramis also co-starred) plus such directing efforts as "Caddyshack" (1980), "National Lampoon's Vacation" (1983), "Groundhog Day" and "Analyze This."
Previously he was the first head writer (and a performer) on Second City's groundbreaking television series "Second City Television (SCTV)" (1976-79). More recently he directed episodes of NBC's "The Office."
"When I was 15, I interviewed Harold for my high school radio station, and he was the person that I wanted to be when I was growing up," said filmmaker Judd Apatow, who later would cast Ramis as Seth Rogen's father in "Knocked Up" and would produce Ramis' final movie, "Year One" (1999). "His work is the reason why so many of us got into comedy. We grew up on 'Second City TV' and 'Ghostbusters,' 'Vacation,' 'Animal House,' 'Stripes,' 'Meatballs' (which Ramis co-wrote); he literally made every single one of our favorite movies."
The son of Ruth and Nathan Ramis, who owned Ace Food & Liquor Mart on the West Side before moving the store and family to Rogers Park, Ramis graduated from Senn High School and Washington University in St. Louis. For his first professional writing gig, he contributed freelance arts stories to the Chicago Daily News in the mid-1960s. He also wrote and edited Playboy magazine's "Party Jokes" before and during his Second City days.
When, after some time off, he returned to Second City in 1972 to act alongside a relative newcomer in the cast, Ramis said he came to a major realization.
"The moment I knew I wouldn't be any huge comedy star was when I got on stage with John Belushi for the first time," he said in a 1999 Chicago Tribune interview. "When I saw how far he was willing to go to get a laugh or to make a point on stage, the language he would use, how physical he was, throwing himself literally off the stage, taking big falls, strangling other actors, I thought: I'm never going to be this big. How could I ever get enough attention on a stage with guys like this?
"I stopped being the zany. I let John be the zany. I learned that my thing was lobbing in great lines here and there, which would score big and keep me there on the stage."
Ramis would become the calm center of storms brewed by fellow actors, playing the bushy-haired, low-key wisecracker to Bill Murray's troublemaker in "Stripes" and the most scientific-minded "Ghostbuster." Later roles included a sympathetic doctor in "As Good as It Gets" (1997) and the charming dad role in "Knocked Up" (2007), which Apatow said was almost all improvised.
Ramis followed Belushi from Second City to New York City to work with him plus fellow Second City cast member Murray (who would collaborate with Ramis on six movies) on "The National Lampoon Radio Hour." Those three plus Gilda Radner also performed in a National Lampoon stage show produced by Ivan Reitman, who went on to produce "National Lampoon's Animal House" and to direct such Ramis scripts as "Meatballs," "Stripes," "Ghostbusters" and "Ghostbusters II" (1989).
"I always thought he was a very talented writer who always had a very perceptive and intelligent point of view about the material," Reitman told the Tribune in 1999. "He managed to get the people to speak in a realistic way but still found something funny in their voices."
Apatow said he was inspired not just by the spirit of Ramis' movies but also his frequent collaborations with the same funny people.
"We noticed this group of friends who were making comedy together _ all the 'SCTV' people and 'Saturday Night Live' people and 'National Lampoon' people _ and that seemed the most wonderful community you could ever be a part of," said Apatow, who has developed his own group of regular collaborators. "In addition to wanting to be comics, we also wanted to make comedies with our friends."
As anarchic as Ramis' early comedies were, they rigorously pursued a theme close to the heart of someone who grew out of the 1960s counterculture: characters rebelling against institutions, be they authoritarian college administrators and pampered rich kids ("Animal House"), a stuffy golf club ("Caddyshack") or the Army ("Stripes"). After the collapse of his first marriage and the flop of his 1986 comedy "Club Paradise" (with greedy developers as the institutional villain), the Jewish-raised Ramis immersed himself in Zen Buddhism.
"It's my shield and my armor in the work I do," he said. "It's to keep a cheerful, Zen-like detachment from everything."
Ramis' later directorial efforts, starting with "Groundhog Day" and including "Stuart Saves His Family" (1995), "Multiplicity" (1996), "Analyze This" and his "Bedazzled" remake (2000), reflect a spiritual striving, exploring individuals' struggles with themselves more than outside forces.
Comparing his later to earlier comedies, Ramis told the Tribune: "The content's different, but it comes from the same place in me, which is to try to point people at some reality or truth."
He said that at the "Analyze This" junket, a writer concluded that the filmmaker's genre had become "goofy redemption comedy," to which Ramis responded, "OK, I'll take that."
Ramis was quiet about his illness, but friends did visit, including brothers Bill Murray, from whom he'd been estranged for years, and former Second City castmate Brian Doyle-Murray, who appeared in seven Ramis movies.
"He was the nicest man I've ever met, and he taught me so much about comedy and about spirituality and about being a good person," said Apatow said. "He had a gigantic impact on so many people."
Photo: Justinhoch via Flickr