Health Official Says 7.5 Million Americans Now Signed Up For Obamacare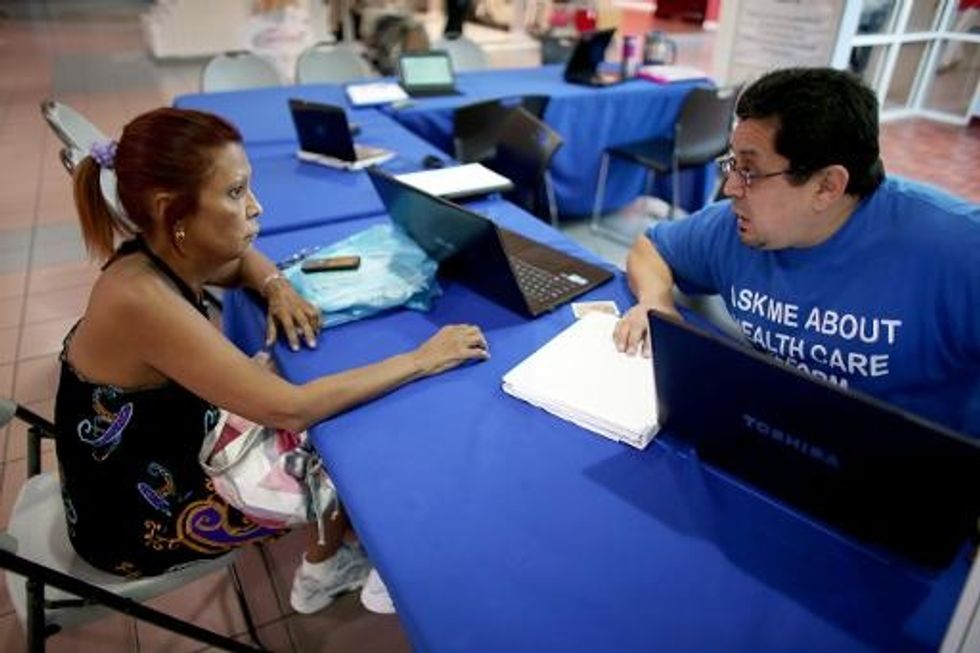 By Daniel Rothberg, Tribune Washington Bureau
WASHINGTON — Enrollment in health care exchanges created under Obamacare has risen to 7.5 million and is expected to continue increasing, Health and Human Services Secretary Kathleen Sebelius told a Senate committee Thursday.
Sebelius' announcement marks a 400,000-person uptick since Obama announced last week that 7.1 million Americans had signed up for coverage through marketplaces on the final day of open enrollment. The administration's original tally includes Americans who, because of issues signing up, received an extension until April 15.
"During these past six months, millions have obtained the security and peace of mind of affordable health coverage," Sebelius said during a Senate Finance Committee hearing about her department's budget for 2015. "Many of the people I've met have told me that they've been able to get covered for the first time in years. And some have insurance for the first time in their entire lives."
The Congressional Budget Office originally predicted that seven million Americans would sign up through the health law but lowered its estimate by one million following the botched rollout of HealthCare.gov. Passing the seven million mark last week was already an achievement for an administration that faced a new flurry of attacks after the site's disastrous launch.
But Obamacare remains a politically sensitive issue, especially as Democrats hope to keep control of the Senate by winning elections in moderate states where many Republican candidates are vigorously campaigning against the law. Support for the law remains divided on partisan lines, with 73 percent of Democrats and only 10 percent of Republicans in favor of the law, according to a Pew Research Center/USA Today poll released Thursday.
The survey, conducted April 3-6, after the April 1 open enrollment deadline, also shows that nearly half of independents believe the law will affect the country negatively. When asked how a candidate's stance on the law would affect their vote, 60 percent of those opposed to the law said it would be a very important factor, compared to 48 percent who support it.
Sebelius' announcement met pushback from Sen. Orrin Hatch (R-UT), who said questions remain, including whether enrollees will pay their premiums and how many included in the tally already had health coverage before the law.
"So far, it appears that the administration is hoping that the public will ignore these important questions and only focus on the number of claimed enrollees," Hatch said.
Sen. Ron Wyden (D-OR), who chairs the committee, began his opening statement by highlighting "overlooked" health care improvements since passage of the law. He also cited a recent Gallup poll that shows the rate of uninsured Americans hitting its lowest point since 2008.
"There's plenty of debate about which Americans enrolled in the Affordable Care Act and when, but the independent data shows that the number of uninsured is significantly lower than it has been in years," Wyden said.
During the hearing, Sebelius noted that three million Americans also enrolled for Medicaid coverage between October and the end of February.
"Now we know that if more states move forward on Medicaid expansion, more uninsured Americans will be able to get covered," she said.
AFP Photo/Joe Raedle