High Surf Continues Along Calif. Coast As Hurricane Marie Effect Wanes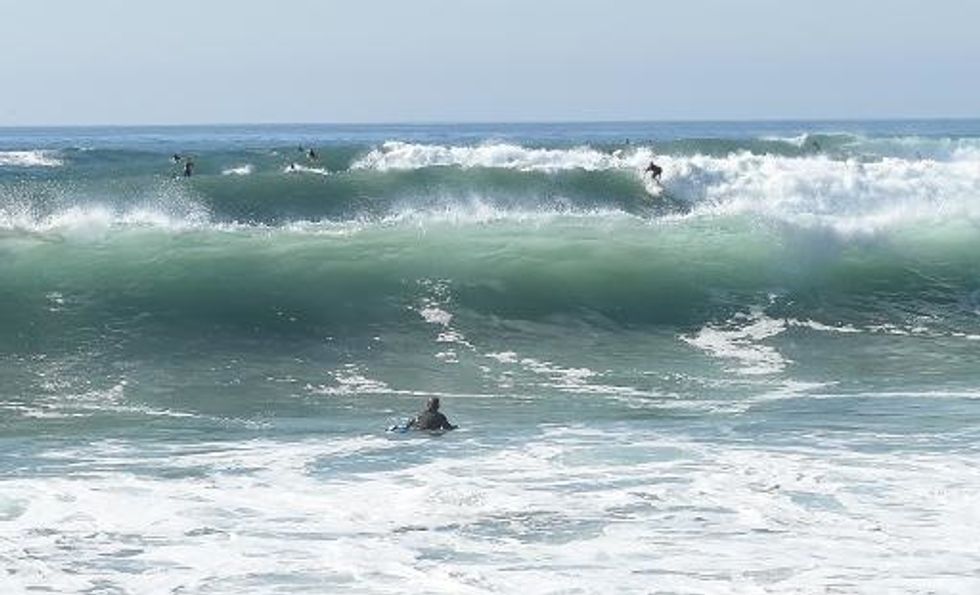 By Veronica Rocha, Los Angeles Times
LOS ANGELES — Strong waves with some swells reaching up to 15 feet are expected to continue Thursday, and may produce coastal flooding, forecasters say.
Monster waves sparked by Hurricane Marie have wreaked havoc on beach communities, flooding homes in Seal Beach and damaging boats and facilities in Avalon Harbor on Catalina Island.
At the Port of Long Beach, officials said waves up to 15 feet forced crews to halt operations at two terminals as the big surf combined with high morning tides.
Although surf on Thursday is not expected to be as extreme, waves along south-facing Southern California beaches will still be dangerous, even for experienced swimmers and surfers, said Dave Bruno, a meteorologist with the National Weather Service.
"It's not a good day to go out in the water," he said.
Waves will be between 6 and 10 feet with surf in some areas as high as 12 to 15 feet, producing strong rip currents. The large swells are expected to subside by the afternoon.
The higher-than-usual surf is expected to stick around until Friday, but dangerous rip currents will continue to create hazardous beach conditions until Saturday, forecasters warned.
Strong waves attracted hundreds of spectators and surfers to local beaches, putting many in the direct path of dangerous surf.
The Long Beach Fire Department reported that rescues were up by 400 percent Wednesday. And Los Angeles County lifeguards rescued about 70 people from Santa Monica, Will Rogers and Venice beaches, Capt. Kirk Thomas said. That was after 115 rescues the day before.
Even famed surfer Laird Hamilton jumped in the water Wednesday to rescue a stranded surfer.
AFP Photo/Jason Merritt
Interested in national news? Sign up for our daily email newsletter!