Hillary: If GOP Won't Stand Up To Trump, It Can't Stand Up To Putin Or Xi
@alexvhenderson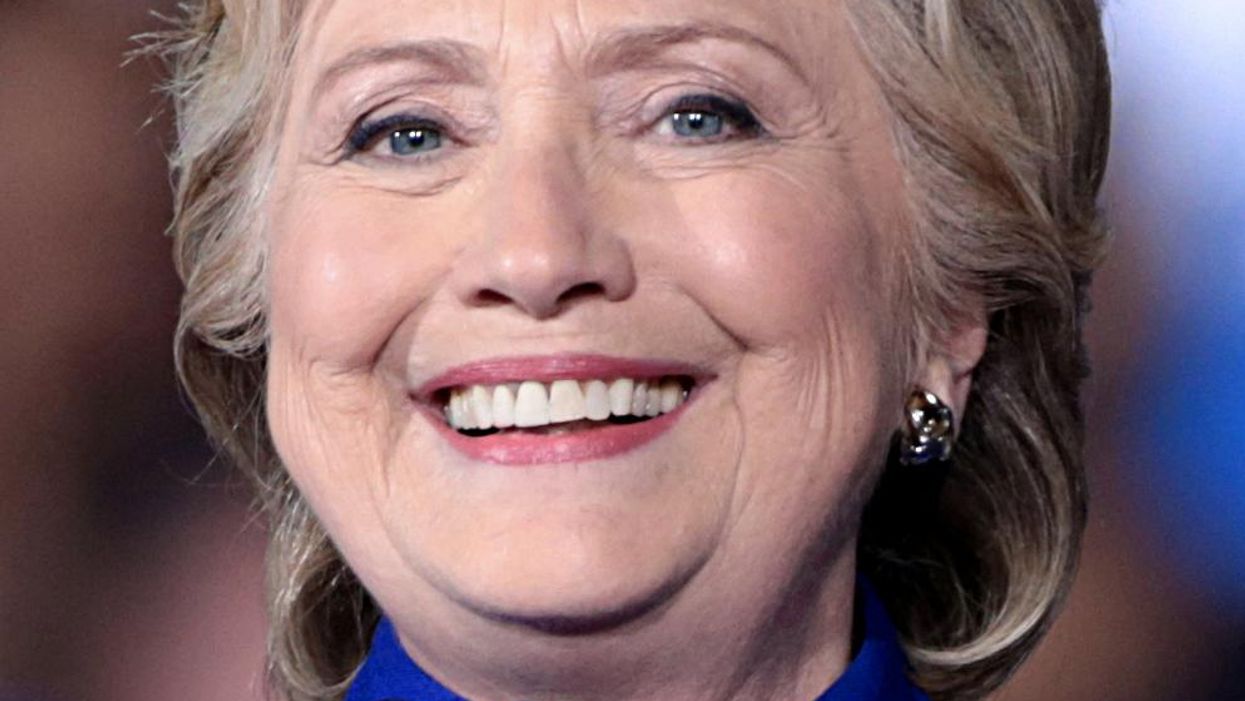 Liberal democracy is under attack not only in countries that have voted authoritarians into office — Jair Bolsonaro in Brazil, Viktor Orbán in Hungary, Rodrigo Duterte in the Philippines — but also, in the United States, where Fox News' Tucker Carlson openly praises Orbán, countless MAGA Republicans tried to overturn 2020's presidential election results, and the Claremont Institute (a right-wing think tank) argues that democracy has outlived its usefulness. But in late February articles, former Secretary of State Hillary Clinton, former U.S. State Department official Dan Schwerin and CNN's Fareed Zakaria argue that Russia's invasion of Ukraine shows why liberal democracy is well worth fighting for.
Clinton and Schwerin, in an article published by The Atlantic on February 25, stress that Russian President Vladimir Putin's decision to invade Ukraine is about much more than his interests in that part of the world.
"Russian President Vladimir Putin pines for the old Russian empire and takes Ukraine's independence as a personal affront, but the invasion of Ukraine is not a limited regional dispute between neighbors," Clinton and Schwerin observe. "Putin is also motivated by a deep opposition to democracy more broadly; that is why he has waged a long-running shadow war to destabilize free societies and discredit democratic institutions in the United States and around the world. Ukraine is one flash point in a larger global struggle between democracy and autocracy — one that stretches from the steppes of Eastern Europe to the waters of the Indo-Pacific to the halls of the U.S."
Events in Ukraine, according to Clinton and Schwerin, must be viewed as a part of a global trend in which democracy is also under attack by everyone from the government in Mainland China to the Republican Party in the United States.
"Much has been said about the assault on American democracy by a radicalized Republican Party, but its international consequences have not gotten the attention they deserve," Clinton and Schwerin warn. "Republican leaders are abandoning core tenets of American democracy even as the stakes in the global contest between democracy and autocracy are clearer and higher than at any time since the end of the Cold War. They are defending coup-plotters and curbing voting rights while Russia tries to crush Ukraine's fragile democracy and China menaces not only Taiwan, but democracies everywhere, from Australia to Lithuania."
Meanwhile, in an op-ed published by the Washington Post on February 24, Zakaria — best known for hosting Fareed Zakaria GPS on CNN — writes that Putin feels threatened by Ukraine's desire to remain a democracy.
Zakaria explains, "What caused this crisis in the first place? It's very simple: the overwhelming desire of Ukrainians to live in an open, democratic society. Let us not forget what it was that enraged Putin and led him to invade Ukraine for the first time in 2014. It was not a Ukrainian declaration to seek NATO membership; it was the efforts of the Kyiv government, a pro-Russian government at the time, to finalize an 'association agreement' with the European Union."
The CNN host views Putin's invasion of Ukraine as a "bloody, brutal effort" to "stem" the "the liberal democratic project" in Eastern Europe.
Zakaria wraps up his op-ed by stressing that while liberal democracy hasn't been defeated, it will be crucial to fight for it around the world.
"With the voices of nationalism and populism so loud, it seems that liberal values have few willing to defend them unabashedly," Zakaria writes. "To those who dwell on liberal democracy's problems rather than its promise, I say, 'Let them go to Ukraine.' The people of Ukraine are showing us that those values — of an open society and a free world — can be worth fighting for and even dying for. The question for all of us is, what will we do to help them?"
Reprinted with permission from Alternet