History! Judge Jackson Confirmed To Supreme  Court By 53-47
@nationalmemo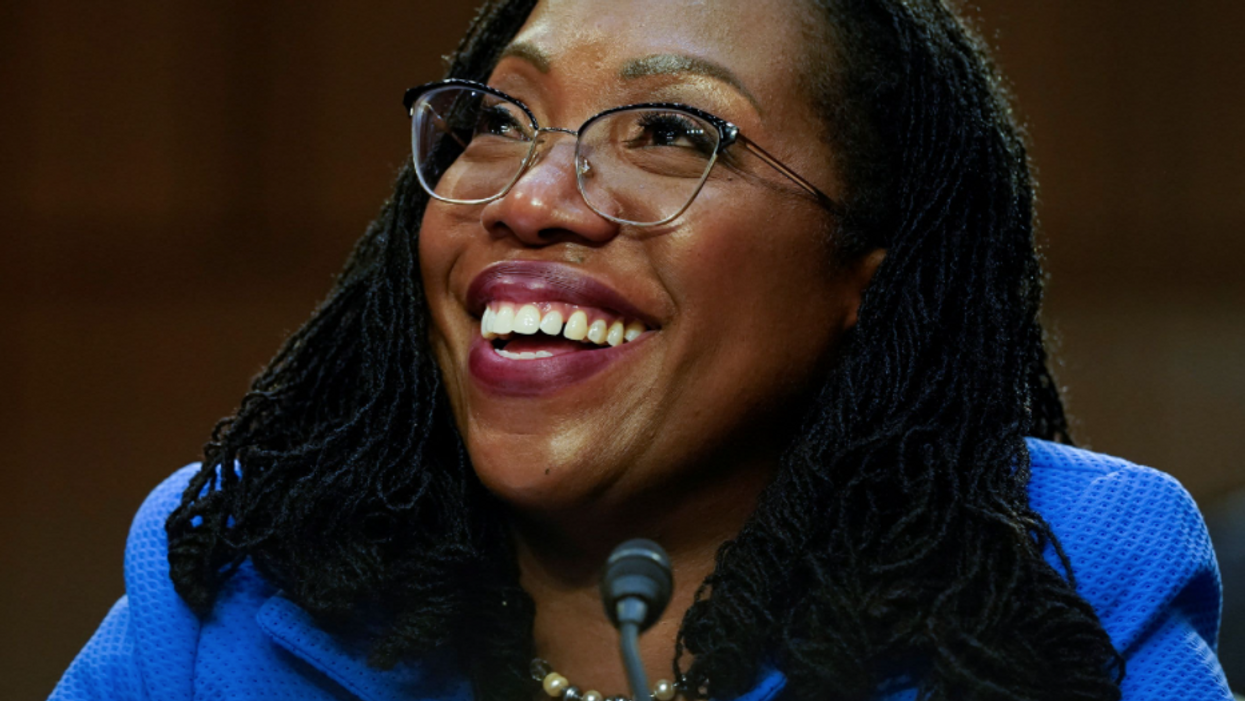 In a historic vote, the United States Senate today approved the nomination of Judge Ketanji Brown Jackson to the U.S. Supreme Court. All 50 Democrats voted to confirm Jackson and were joined by three Republicans -- Sen. Susan Collins (R-ME), Sen. Mitt Romney (R-UT), and Sen. Lisa Murkowski (R-AK). Every other Republican senator voted no.
Chosen by President Joe Biden in fulfillment of a campaign promise, Jackson is the first Black woman nominated and confirmed to sit on the nation's highest court. She currently serves on the US Court of Appeals for the DC Circuit and will replace Justice Stephen Breyer, 83, the most senior member of the court's liberal bloc. Breyer, for whom Jackson clerked early in her legal career, announced his retirement months ago.
Vice President Kamala Harris, presiding over the Senate, pronounced the nomination confirmed as the chamber broke into applause. The Democratic nominee's triumph represents the culmination of a process that included vicious attacks on Judge Jackson and those who have supported her by the Republicans, both in the Senate confirmation hearings and in media.