Homeland Security Blocks Congressional Visits To Migrant Detention Centers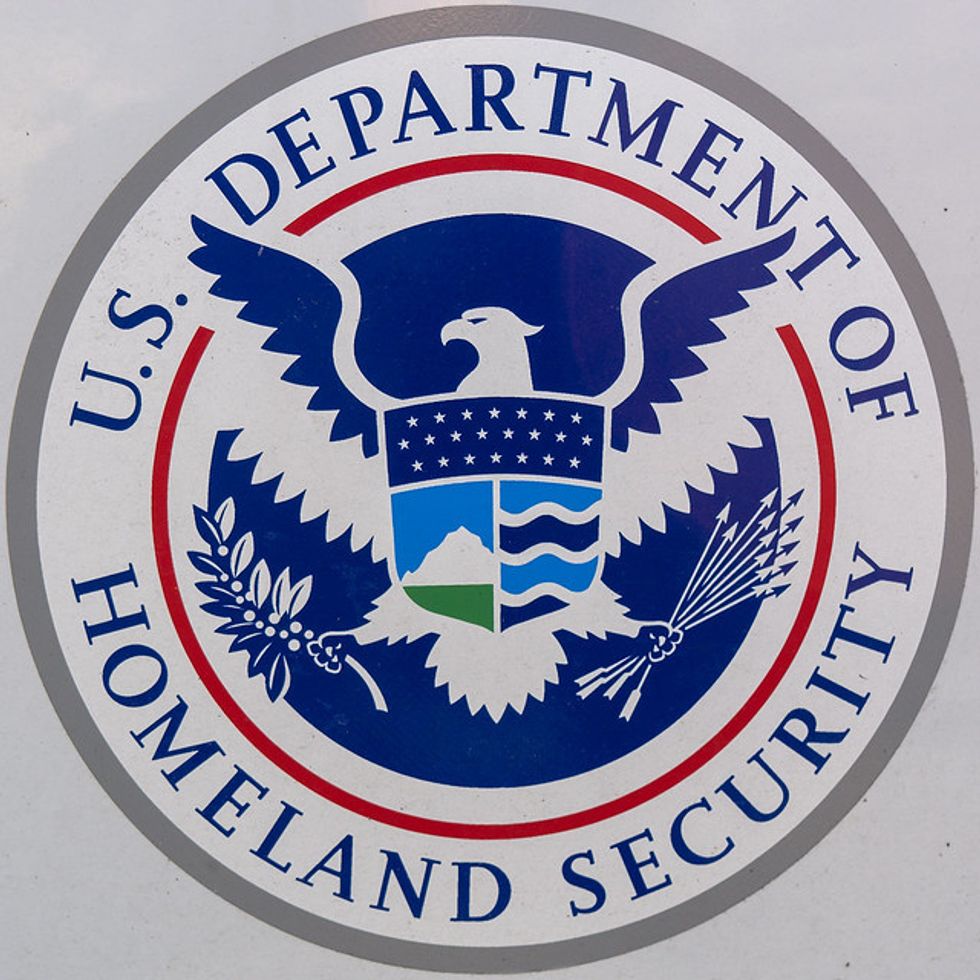 The Department of Homeland Security (DHS) has barred staffers from the House Oversight Committee from conducting visits of detention facilities where migrants are being held.
The decision comes after migrants detailed actions and policies that could be considered abusive of detainees, particularly children.
Oversight Chair Elijah Cummings (D-MD) sent a letter to Acting DHS Secretary Kevin McAleenan on Wednesday, objecting to the action.
"I am writing to express my deep concern that the Department of Homeland Security (DHS) decided to block Committee staff from conducting visits to 11 detention facilities just days after previous staff inspections revealed potentially serious ongoing problems with the treatment of children and adults in DHS custody," Cummings wrote.
On Wednesday, DHS gave Fox News an "exclusive" story claiming that visits had been cut off because Oversight Committee staffers were "disruptive," quoting anonymous sources who claimed committee staffers "interfered" with law enforcement operations and were "rude."
Cummings denied these claims in his letter.
"Committee staff were not 'rude' and never once refused to abide by instructions from agency officials," he wrote.
Customs and Border Patrol officials made similar anonymous claims about Rep. Alexandria Ocasio-Cortez (D-NY) in July, telling the conservative Washington Examiner that the congresswoman "screamed" at agents "in a threatening manner."
"They confiscated my phone, and they were all armed," Ocasio-Cortez wrote in response to the attempted smear. "They're just upset I exposed their inhumane behavior."
In his letter, Cummings said the committee was blocked from sites "where the Inspector General warned about 'an immediate risk to the health and safety of DHS agents and officers, and to those detained.'"
In one instance, detainees told the committee they were concerned that toddlers and an infant were being fed burritos instead of appropriately nutritional food.
Among other allegations, Cummings said staffers were told "young children were held in cold rooms without appropriate clothing" and parents were "not given a sufficient number of diapers for their children."
Cummings said one detainee reported that a Border Patrol agent told a child who spilled soup that they would be denied food "unless the child drank the spilled soup off the floor."
The chairman also pointed out that the Trump administration "expects Congress to be satisfied with receiving agency tours of facilities—in some cases without the ability to photograph conditions or interview detainees."
In June, Mike Pence was given a tour of a detention facility with cameras in tow. Trump later said the footage of the media stunt showed a "clean but crowded" facility, while reporters noted that the area had an "overwhelming" stench.
Trump's policies have led to families being detained in facilities that have been cited by government inspectors for substandard conditions. Now his officials don't want those in the government tasked with oversight to be allowed inside.
Published with permission of The American Independent.