Hopes Of Survival Fade For Missing U.S. Ship Crew As Search Goes On
@reuters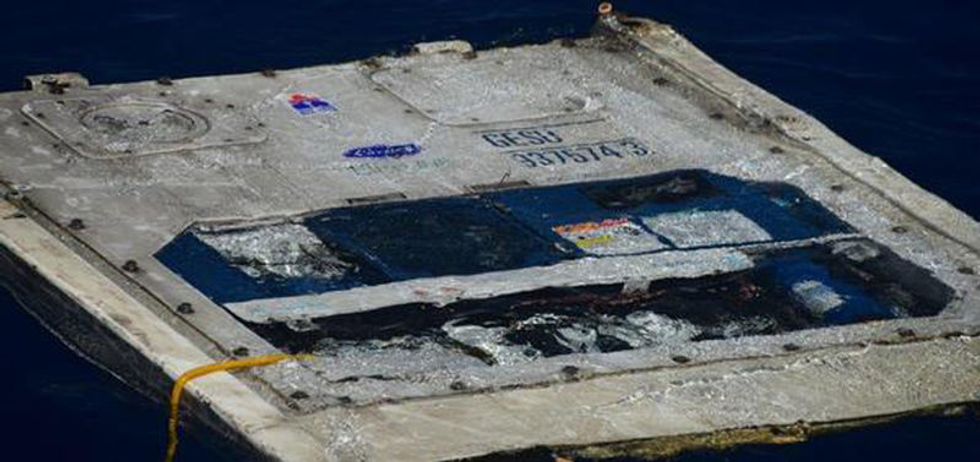 By David Adams
MIAMI (Reuters) – The U.S. Coast Guard resumed a search-and-rescue effort for a U.S. cargo ship on Wednesday, but hopes for the mostly American crew were fading six days after it sank in the Bahamas after running into Hurricane Joaquin.
A decision on how much longer the search for the El Faro will continue could be announced on Wednesday afternoon, the Coast Guard said.
Officials have acknowledged that chances of finding survivors are remote, given that the 790-foot (240-meter) container ship disappeared in the middle of a ferocious storm with winds of 130 miles (215 km) per hour.
So far, the body of only one presumed crew member has been found, amid two large debris fields strewn with life jackets, cargo containers and white polystyrene packing foam.
Safety officials began their investigation on Tuesday into the sinking, with deep seas likely to hamper attempts to find the ship and its 28 American crew members and five Polish contractors.
U.S. National Transportation Safety Board Vice Chairman Bella Dinh-Zarr said her team would look at everything from marine logs to why the ship was caught in a hurricane.
"We will be studying the meteorological conditions and all of the factors that went into the decision-making to sail on that day and to continue to sail," Dinh-Zarr told a news conference late on Tuesday.
Maritime experts have called the sinking of Tote Maritime Puerto Rico's El Faro on its weekly run from Jacksonville to San Juan, Puerto Rico, the worst cargo shipping disaster involving a U.S.-flagged vessel in more than 30 years.
Dihn-Zarr earlier told reporters the probe promised to be difficult since the ship sank in an unknown location, possibly in waters 15,000 feet (4,750 meters) deep. Its last known location was off Crooked Island in the southern Bahamas.
Locating the wreckage would allow investigators to retrieve the vessel's black box voyage data recorder, which preserves the last 12 hours of engine orders and communications from the bridge and has a 30-day battery life.
Tote Inc Chief Executive Officer Anthony Chiarello and other company officials say they believe an engine problem left the ship disabled in the path of Joaquin just as it was reaching a potentially catastrophic Category Four on the five-step Saffir-Simpson scale of intensity.
The ship was piled high with containers and also was weighed down with trailers and automobiles below deck, the company said.
(Reporting by David Adams in Miami; Editing by Lisa Von Ahn)
Debris is seen in the water from the El Faro search area in this handout photo provided by the US Coast Guard, October 6, 2015.  REUTERS/US Coast Guard/Handout via Reuters