House Democrats Open Probe Of Gun Manufacturers
@CynicalBrandon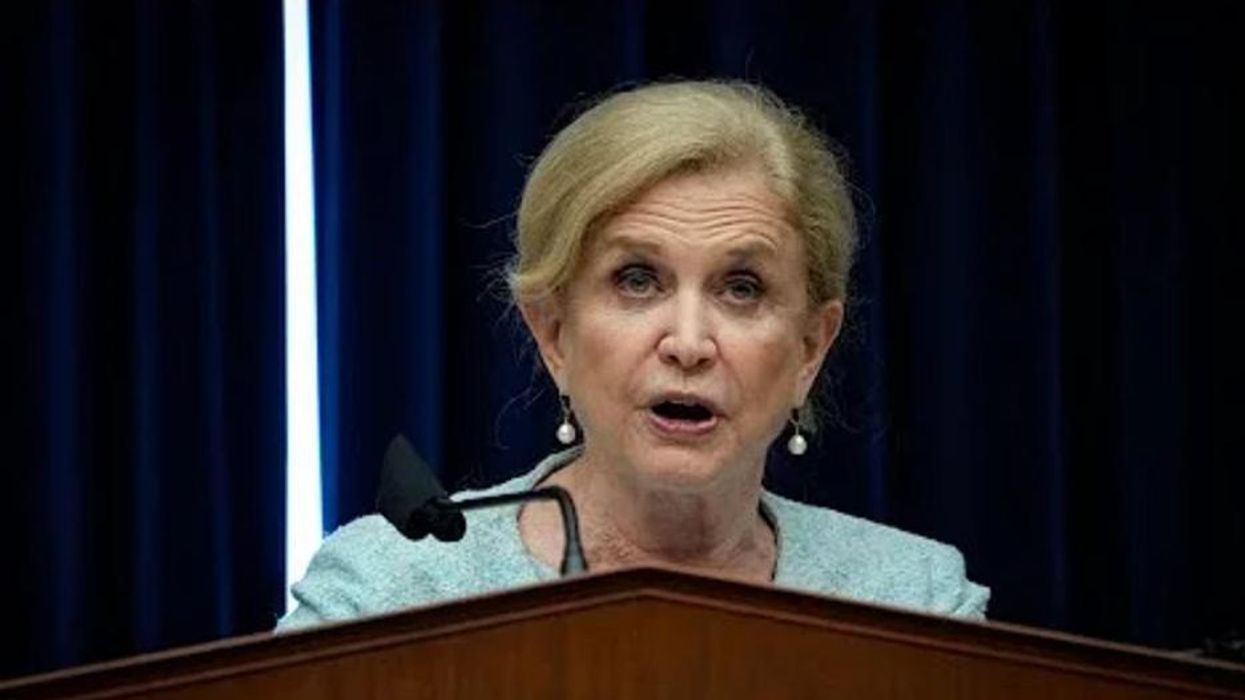 YouTube Screenshot
Democrats on Capitol Hill have opened an investigation into multiple gun manufacturers whose products have been used to slaughter innocent people in hundreds of mass shootings throughout the United States.
The Washington Post reported that Congresswoman Carolyn Maloney (D-New York), who chairs the Committee on Oversight and Government Reform in the House of Representatives, sent letters to the heads of "Daniel Defense, the maker of the DDM4 rifle the gunman used to kill 19 children and two adults at Robb Elementary School in Uvalde, and Bushmaster, the maker of the Bushmaster XM-15 semiautomatic rifle that the suspected Buffalo shooter said he illegally modified and then used to kill 10 people at a Tops Friendly Markets store."
The documents, which were shared exclusively with the Post, represent a renewed effort by gun control advocates to hold weapons makers accountable for the carnage they inflict when they fall into the wrong hands.
One of Maloney's principal foci was how Daniel Defense marketed "an AR-15-style rifle" to kids, referencing a picture with "a caption quoting a biblical proverb to 'Train up a child in the way he should go, and when he is old, he will not depart from it.'"
Maloney wrote to Daniel Defense Chief Executive Officer Marty Daniel that "your company's own weapons of war have been repeatedly used to carry out horrific and deadly attacks. In addition to this week's horrific shooting in Texas, four Daniel Defense AR-15-style rifles were found in the hotel room of the 2017 Las Vegas shooter. This shooter used more than a dozen assault weapons to massacre 60 people and wound more than 400 others. One of these Daniel Defense weapons was found with a bump stock and a 100-round magazine."
Maloney pressed Bushmaster to reveal whether it monitors crimes committed with adulterated Bushmaster XM-15 rifles and if the company has "taken any measures to prevent its firearms from being illegally modified after purchase."
The Bushmaster XM-15 was the firearm of choice in Uvalde, Buffalo, and numerous other massacres, in large part because users can easily swap out magazines and make other personalized aftermarket adjustments.
According to the Post, Maloney has also reached out to Sig Sauer, Smith & Wesson Brands, Inc., and Sturm, Ruger & Company, Inc. for their "gross revenue and profit sales from semiautomatic rifles based on AR-15 style guns, annual spending on advertising and marketing of these rifles, annual spending on federal and state lobbying, and funding provided to the National Rifle Association."
The companies were given until June 2nd to respond.
Reprinted with permission from AlterNet.
From Your Site Articles
Related Articles Around the Web