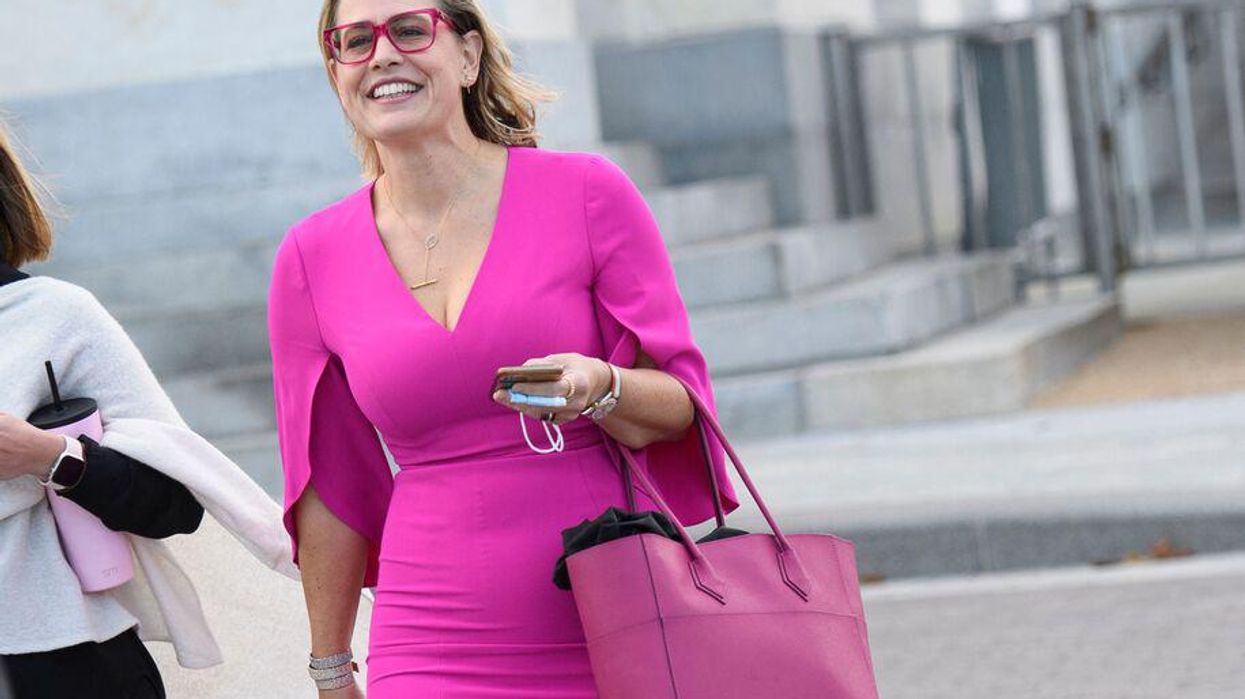 Donors who gave to Senator Kyrsten Sinema's (I-AZ) 2018 US Senate campaign have largely left her for her Democratic opponent, according to federal campaign finance records.
As of the latest available Federal Election Commission data, Politicoreports that Sinema is finding little financial support in what's shaping up to be a close three-way race next November. Following her exit from the Democratic Party last December and Rep. Ruben Gallego's (D-AZ) campaign launch the following month, Sinema has had very little success maintaining enthusiasm among the financial backers who propelled her last campaign five years ago.
Sinema still has nearly $11 million in the bank from all of her combined fundraising, which is more than Gallego's total haul. However, according to Politico's breakdown of donor totals, Gallego has raised nearly three times as much as Sinema from the same group of 2018 Democratic donors the incumbent senator depended on when she first won the seat.
"Her fundraising is somewhat dried up," Arizona Republican operative Barrett Marson told Politico. "There isn't an independent donor base as there is a Republican donor base and a Democratic donor base."
Rep. Gallego is also raking in donors who gave to Senator Mark Kelly's (D-AZ) 2022 campaign. When analyzing money from donors who gave at least $200 in the previous campaign cycle, Gallego has raised approximately $1.7 million from Kelly's backers. Sinema, by comparison, has only brought in roughly $205,000. Politico also found that Sinema's "burn rate" — the amount of money spent on a campaign versus the amount raised — is significant for an off year, with the embattled Arizona senator spending nearly half of her 2023 haul despite her not yet officially declaring for reelection.
Should Sinema declare her intent to run for another term in 2024, she would likely be pitted against both Gallego and Republican former TV news anchor Kari Lake — who ran a failed campaign for governor in 2022 on a far-right platform and who has still not conceded her loss. An internal Republican poll released last week found Gallego with a narrow lead of less than two percentage points in a three-way race, but slightly behind Lake in a two-way race without Sinema running a campaign of her own.
Reprinted with permission from Alternet.