House Judiciary Committee Votes Contempt Citation For Barr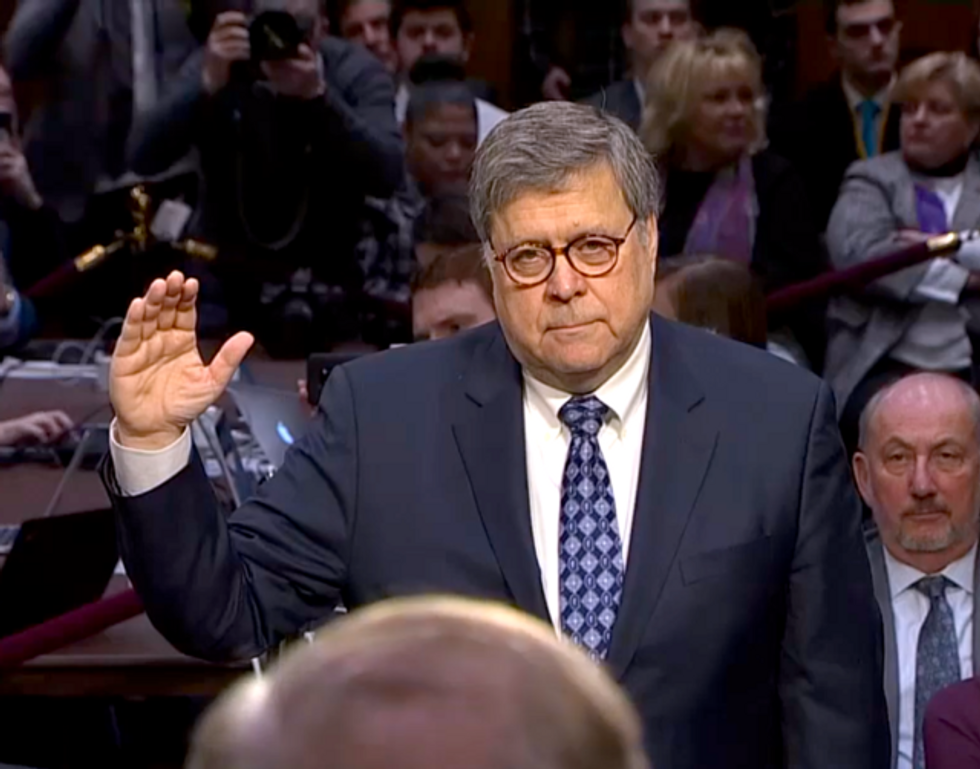 Attorney General William Barr is one step closer to being held in contempt of Congress.
The House Judiciary Committee on Wednesday voted to advance a contempt resolution against Barr to the full House, which will vote on whether to punish Barr for defying a legally binding congressional subpoena to hand over special counsel Robert Mueller's unredacted report and the supporting materials behind it to Congress.
The contempt resolution passed on a party-line vote of 24-16, with all Democrats voting for it and all Republicans voting against it.
It came after Trump retroactively asserted executive privilege over the Mueller report and the underlying evidence used to write it, which House Judiciary Chairman Rep. Jerry Nadler (D-NY) called a "clear escalation" of Trump's obstruction of congressional investigations.
The vote was preceded by speeches from members of the House Judiciary Committee. Democrats laid out why Barr's refusal to comply with the committee's subpoena is a violation of the law, while Republicans spent their time spewing conspiracy theories about Hillary Clinton's emails.
One Republican,  notorious Trump sycophant Rep. Matt Gaetz of Florida, even suggested that Barr can't be held in contempt because the economy is doing well. That, of course, is not even remotely a legal or rational argument.
It's unclear when the full House will take up the contempt vote.
However, House Speaker Nancy Pelosi — who determines what makes it to the floor — said Wednesday she thinks Barr should be held in contempt, a clear sign she will put the contempt resolution to a full vote.
According to the federal code, a contempt of Congress charge carries a maximum fine of $1,000 and up to 12 months in prison.
Published with permission of The American Independent.