'Won't Be Here Long': Republicans Fear 2024 Impact Of Extremist Agenda
@MJBoddie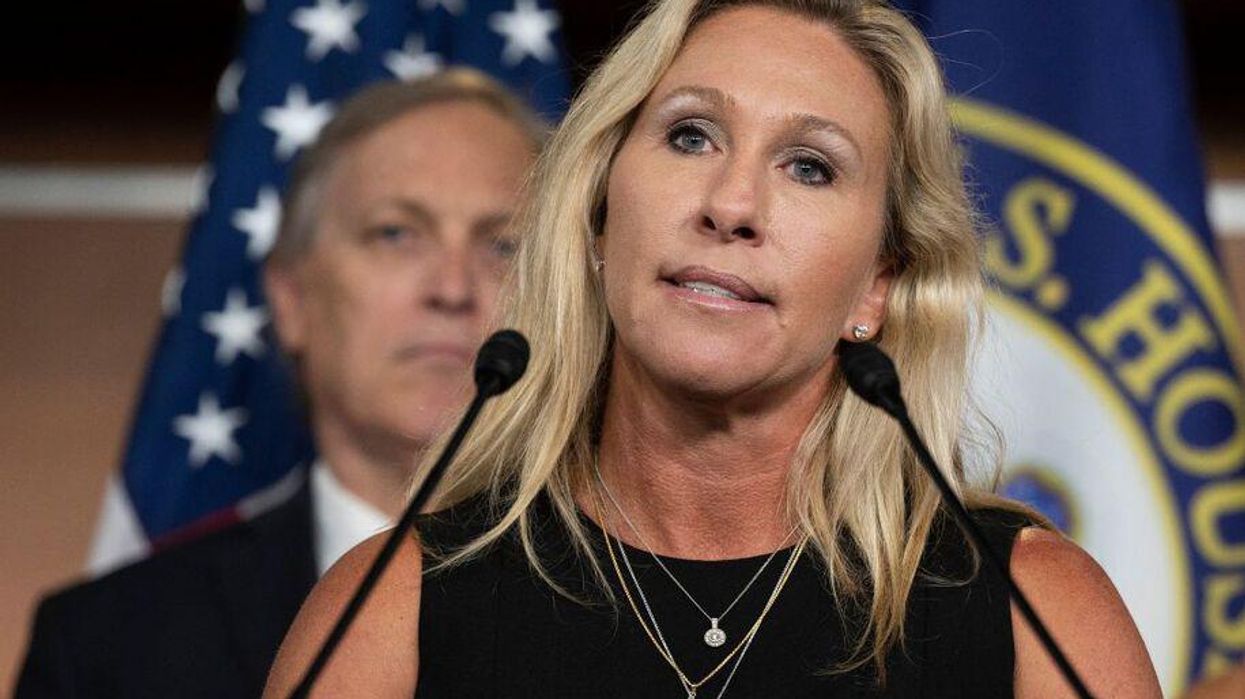 House Republicans are struggling to see eye-to-eye how to approach the issues that matter most to their voter base, The Washington Post reports.
Speaker Kevin McCarthy (R-CA)'s days-long battle for his title earlier this year clearly displayed the divide among many House GOP members and their more far-right-leaning colleagues.
Most recently, attempts by Reps. Marjorie Taylor Greene (R-GA) and Lauren Boebert (R-CO) to impeach President Joe Biden were rejected by McCarthy and other House Republicans.
According to the Post , "Vulnerable lawmakers have privately raised concerns that these efforts are a distraction and deviate from their constituents' wishes for them to work on implementing policy."
The Post also notes:
The House's focus on the far-right's demands over the past month has irritated Republicans who represent swing districts or are worried that an extreme legislative agenda will push voters away and hand the House majority to Democrats in 2024. So they are learning to flex their procedural muscles , largely behind the scenes, to keep some proposals they see as most damaging off the House floor.
Rep. Don Bacon (R-Neb.) emphasized if the far-right members continue to push for legislation most lawmakers view as "a distraction," then "we're going to have to come up with a different role with Democrats," adding, "We're going to have to work around these guys."
The Post reports :
A growing fear among many Republicans is that Freedom Caucus members will force a government shutdown over spending cuts — a position some have publicly taken. While pragmatic lawmakers would vote to fund the government, reopening it might mean relying on Democrats again, a position that irked the far-right during the debt ceiling fight and caused them to again go after McCarthy.

Rep. David Joyce (R-OH), a staunch supporter of McCarthy, said he told a Freedom Caucus lawmaker, "At the end of the day, if you don't want to vote" collectively on an issue, "that's fine," adding, "But do not get up and say that no Republicans should vote for this. There are 435 districts. You don't control any of them but the one you were elected in."
He emphasized, "We're not actively trying to side with Democrats. We're just trying to do what's right for our district."
Likewise, Rep. David G. Valadao (R-CA) lamented, "We're always put in these difficult positions. Sometimes we're making the base of our party unhappy because we're not following exactly what they want us to do, but when you look at what the average American, and especially those of us who need independent voters, we are usually closer in line with what they want us to do."
Rep. Marc J. Molinaro (R-NY) said, "We have the majority because we all created the relationship with our districts to earn the right to be here, which, by the way, means that we all have the right to have our voices and our constituents' voices heard. There's a lot more effort among the pragmatic members, if you will, to be sure that we're talking more effectively with the Freedom Caucus members and that we're all having this dialogue."
Similarly, freshman Rep. Lori Chavez-DeRemer (R-OR) added, "If we don't go back to the reason that we were elected, we won't be here for very long, because if people don't feel at home that you're getting what you promised or what they thought you were listening to, they're going to go start looking for somebody else."
Reprinted with permission from Alternet .