Right-Wing Media Figures Babble About 'Demonic Possession' Of Democrats (VIDEO)
@nationalmemo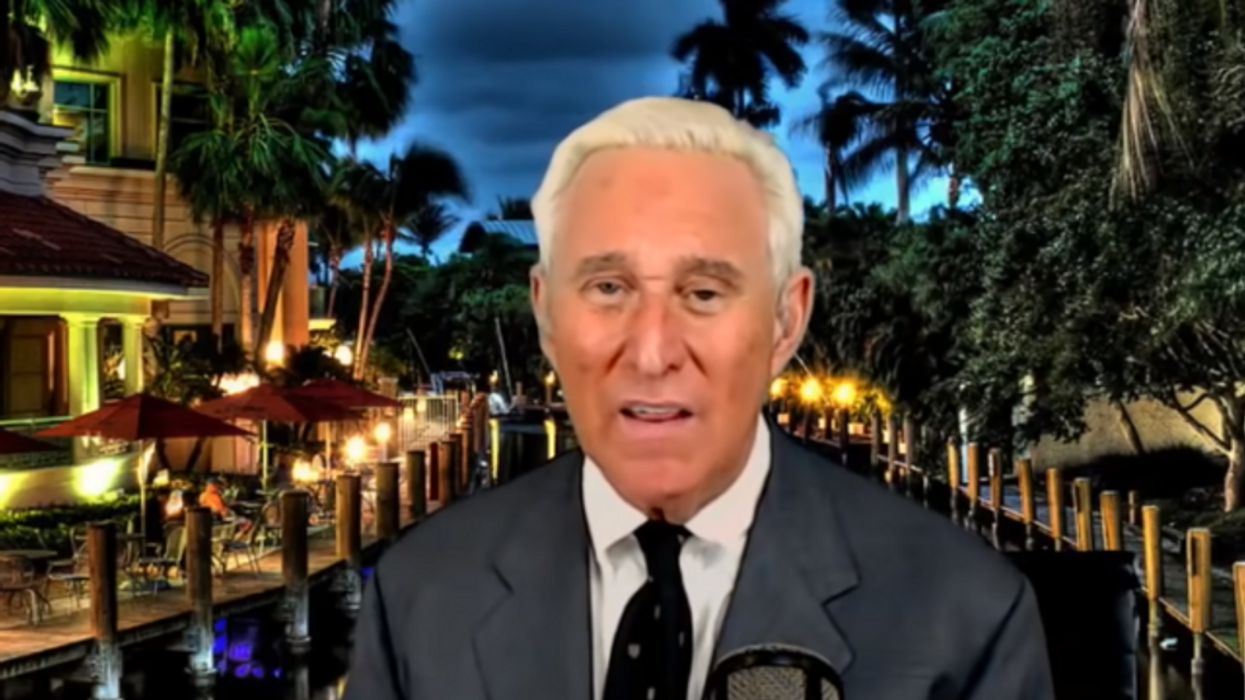 Right-wing media figures are ramping up apocalyptic political rhetoric that literally demonizes LGBTQ people, perceived political enemies, and progressive causes, with some absurdly suggesting that demons are using portals to enter Earth and wage "spiritual war" against humanity.
Rhetoric about "demonic" influence and an existential, "spiritual" war has become a hallmark of right-wing punditry and Republican politics ahead of the 2024 elections, as Christian nationalism grows in popularity among Republican voters. Language that demonizes and dehumanizes political opponents has been a staple of right-wing commentary for years, but these recent accusations are not simple rhetorical flourishes; a number of media figures have begun to warn their audiences about occult rituals from the left and supposed portals to hell from which demons would enter the Earth. Last year, Trump ally and provocateur Roger Stone even claimed that a "Satanic portal" had opened over the White House after President Joe Biden took office.
This sort of framing, which posits that political enemies are literal "demons" waging a "spiritual war," stems largely from a right-wing Christian movement known as the New Apostolic Reformation. For years, the NAR movement has reportedly sought "to take dominion over politics, business and culture in preparation for the end times and the return of Jesus." Rolling Stone described the core NAR belief in spiritual war in a profile of one of the movement's leading figures, commentator and self-proclaimed prophet Lance Wallnau:
NAR followers like Wallnau believe that America is specially anointed by God to project Christianity across the globe. And the NAR movement's followers view foes of their quest as satanic. This is not metaphorical. They hold that the physical world is enveloped by a supernatural dimension, featuring warring angels and demons, and are convinced that demons afflict their enemies on behalf of the devil. The movement holds that these spiritual battles are reflected in earthly politics. As the late NAR founder C. Peter Wagner explained in a striking NPR interview in 2011: "I believe there's a lot of demonic control over Congress … that needs to be dispersed."
Fiery rhetoric of a spiritual war coupled with demonization of opponents has created an atmosphere in which violence appears permissible and justifiable to followers. For instance, the violence at the Capitol on January 6 was largely undergirded and inspired by boisterous cries of spiritual warfare from prominent figures on the religious right — including Wallnau — who have conditioned their audiences to consider political violence a legitimate tactic.
Over the last two years, right-wing media figures have increasingly adopted the scorched-earth rhetoric of movements like the NAR, setting the stage for a potentially dangerous political atmosphere in 2024. Here are a number of examples:
Right-wing media figures say demons are using 'portals' to enter Earth
On several occasions, prominent right-wing media figures have claimed that demons are using "portals" to attack conservative causes or even fearmongered that Satan created a "woke mind virus."
Right-wing media figures have labeled LGBTQ people and abortion 'demonic'
Conservative media figures have also revved up their attacks on trans people, LGBTQ Pride month, and abortion by claiming they are inspired by "demons in our society."
Reprinted with permission from Media Matters.