House Republicans Vote To Repeal Obamacare (Again)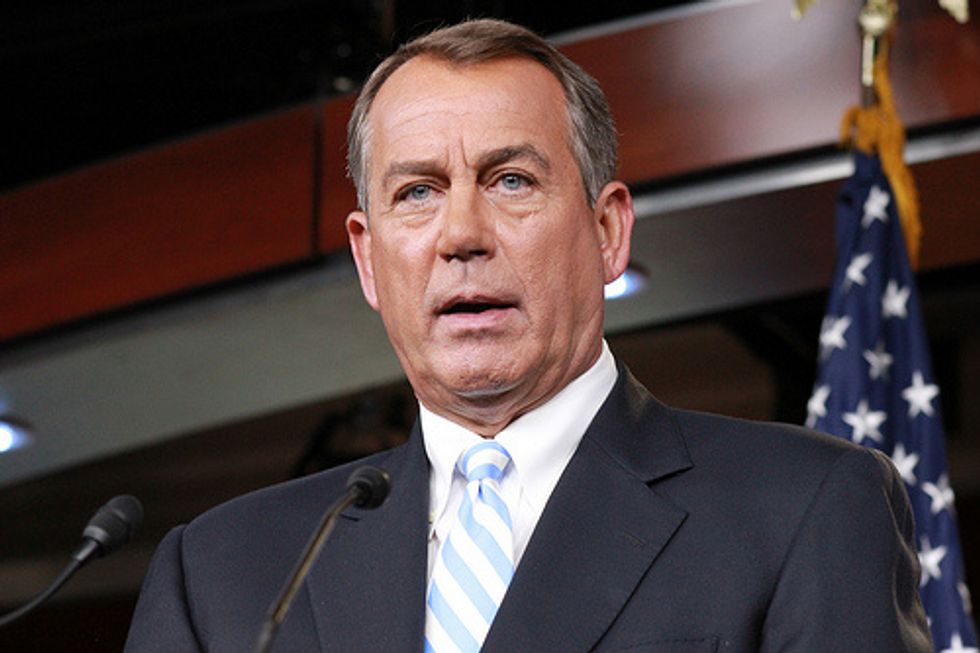 House Republicans celebrated an annual tradition on Tuesday, voting to repeal the Affordable Care Act and strip health insurance from millions of Americans.
The vote, which passed 239 to 186, marked the fifth time that House Republicans have attempted to repeal the law in full. They have now voted 56 times on measures that would target specific provisions of the law.
As always, Republicans have no actual hope of repealing the law. In the extremely unlikely event that they find 60 votes to get their repeal bill through the Senate, President Obama would surely veto it. Furthermore, at this point it would be impossible to get rid of the law without throwing the nation's entire health care system into chaos; as Pema Levy explains at Mother Jones, the law is now so well integrated into the nation's health care system that simply making it disappear is a practical impossibility.
The House majority is well aware of this; they just don't care. After dozens of failed attempts to undo Obamacare, they now candidly admit that Tuesday's vote was purely symbolic.
"We have 47 new members of Congress on the Republican side who have never had the chance to cast their vote to repeal Obamacare," House Speaker John Boehner (R-OH) told Fox News' Bret Baier last week. Others are even more blunt.
"We're just getting it out of the way," one unnamed House GOP aide told The Washington Examiner.
Still, the symbol of voting for repeal is clearly quite important for Republicans. So it's worth remembering exactly what they are so determined to stand against: A law that has extended health coverage to millions and reduced the uninsured rate by more than 4 percent, all without the massive costs and job losses that Republicans have long promised the law would bring. By any reasonable standard, the Affordable Care Act is working.
It's also worth remembering Republicans' plan to help the millions who would lose their insurance without Obamacare: nothing. Yes, House Majority Leader Kevin McCarthy (R-CA) has convened a working group to build a Republican alternative to the law. But his party has been making that promise for six years, and so far it hasn't stuck. There's no reason to believe that this time will be different.
But in any case, Republicans have gotten their latest repeal vote out of the way. And now they'll sit back and hope for the Supreme Court to finish the job for them, while pundits continue to sit back and wait for the GOP to prove it can govern.
Photo: Talk Radio News Service via Flickr